Freelance Ui design Developers Available for Hire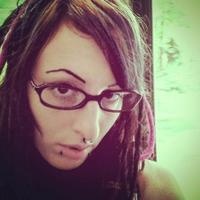 Hire Now
Freelance Ui design developer in Vancouver, Canada
[ professional dev mentor, UX/UI enthusiast, full-stack developer ]
Greetings! I work as a professional mentor as a web dev bootcamp in Vancouver, BC called Lighthouse Labs, where I teach students about programming, web development, problem solving, UX/UI and anything else they need help with, one-on-one, in groups, and remotely. I also conduct practice tech interviews with the students - ensuring they are prepared for the kind of questions and format they might expect from a real tech interview, perform code and UX/UI reviews, evaluate projects and actively contribute to the curriculum. I've received praise from students, instructors, administrative staff and fellow mentors for my friendly and helpful demeanour, patience with students of all levels, ability to break concepts down to a level as basic as an individual student needs, tendency to commiserate ...
Hire Now
Freelance Ui design developer in Dublin, Ireland
Senior PHP Developer. Author of Mastering Sass (Packt Publishing)
I have been designing web UI's since 2011. I use Sass and Jade (aka Pug) to build the HTML and CSS. I use build tools such as Gulp and/or Webpack to manage the build process. OOCSS, SMACSS, and Atomic Design are key methodologies used throughout my designs. Accessibility is also important to me. You can see some sample of my work on http://codepen.io/lukewatts
Hire Now
Freelance Ui design developer in Ashburn, United States
Web Designer and CSS+HTML expert. Ready to go the extra mile 😉.
UI Design is very close to Web Design and Layout thus understanding specific concepts became very easy for me.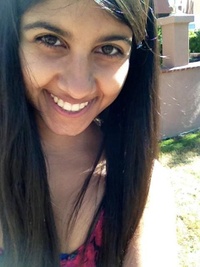 Hire Now
Freelance Ui design developer in Los Angeles, United States
iOS Dev, UI/UX Designer, and Creative Technologist
The right user experience and interface makes the difference between your code being not only functional, but meaningful. I put UI/UX at the forefront of any project I tackle. Putting the user first when beginning ideating allows for a streamlined implementation as the problem being solved will be understood at both a technical perspective and a 'human' perspective. I use various tools to prototype mockups and interactions such as Photoshop, Illustrator, AfterEffects, Sketch, and Maya.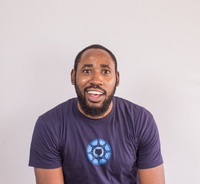 Hire Now
Freelance Ui design developer in Lagos, Nigeria
Front-end Designer & Developer | Web Development with Python & Django
I believe great products are those that fuse superb functionality with great aesthetic and user-centered design. I've worked as a UI/UX designer and front-end engineer for 3+ years I am very comfortable with industry standard design tools and practices.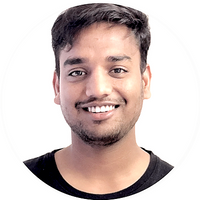 Hire Now
Freelance Ui design developer in Delhi, India
iOS Apps Developer · UI/UX+Motion Designer. Builds awesome digital experiences for millions of people @Zomato, earlier @Gameloft. My website — https://arpit.work
I serve millions of people though the digital products I build. I believe in creating delightful experiences to enhance human life. I am super productive and organized with work and have tips and tricks to share. Happy to help you code and design!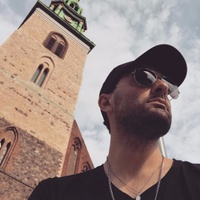 Hire Now
Freelance Ui design developer in Ashburn, United States
⭐⭐⭐⭐⭐ Problem Solver 💪 15+ yrs/exp Full-Stack Web Developer & UI/UX Designer
I have designed user interfaces for 15 years, from pure flash websites to fully responsive, lightweight html & css web applications.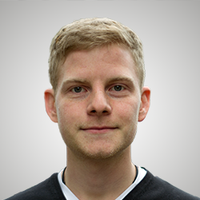 Hire Now
Freelance Ui design developer in Zurich, Switzerland
Front-end developer with a passion for excellent user experience
The foundation of my

UI Design

understanding stems from my Interaction Design studies. Building on this, I got to work with a variety of clients on web projects over the last few years as a freelancer.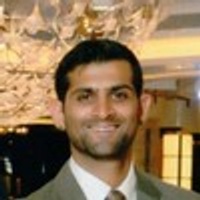 Hire Now
Freelance Ui design developer in Woburn, United States
Full Stack Developer
Full stack software engineer. Technical, creative, innovator, leader. Agile. Specialize in JavaScript, React, AngularJS, Node.js, MongoDB, Mongoose, Express.js, Docker, Kubernetes, Groovy, Java; Microservice and application architecture; REST, asynchronous messaging. Passionate about technological solutions in finance, arts, research, socio-political humanitarianism. Leadership and new enterprise.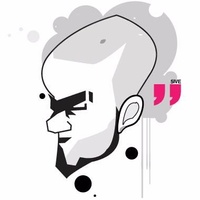 Hire Now
Freelance Ui design developer in Freiburg, Germany
ui/ux designer /// coder /// web app mobile /// perfectionist
I'm building heavily UI/UX focused Websites since the early 2000s. Member of multiple successful SAAS systems. Worked for multiple Fortune 500 Companies. But never forgot to love all of the small Startups on this planet!
Hire Now
Freelance Ui design developer in Aliso Viejo, United States
Full Stack Software Engineer
I've been designing UI's and experimenting with graphics and user interaction since way back in the days of the first GUI's, particularly on the Amiga personal computer. I read the style guides from the early GUI computers like the Amiga and Mac.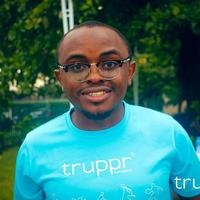 Hire Now
Freelance Ui design developer in Ashburn, United States
Experienced UI & UX Designer
I have been designing the user interface for websites, web and mobile application
Hire Now
Freelance Ui design developer in San Francisco, United States
iOS Software Engineer at Airbnb, previously at Path and Scan
I have considerable experience working closely with talented graphic designers over the past four years creating compelling UI for iOS. I have limited skill in Photoshop myself, but I have a lot of good experience devising UI flows (layout, visual effects, etc.) for several iOS applications.
Hire Now
I have worked with many startup companies to build their websites and make them stand out. I am also constantly working with few US clients on design-related projects. I have been working as a Designer in a Berlin-based startup company for 2 months.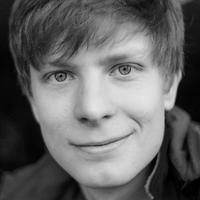 Hire Now
Freelance Ui design developer in Franklin, United States
Consultant at Decision Source, Inc.
I'm a self-directed, passionate web developer who is both technical and creative minded. I learn quickly, communicate professionally, and am a fun team player. I have a passion for good UX, creating and designing products that engage users, making their lives easier or more efficient, or opening up new possibilities. But what good is a great design if you can't build it? I also love and am skilled at front-end and fullstack development with some minor experience in Python. I enjoy keeping up to date with the latest technologies, I've played around with Angular 2 and react, and am building a large application in Vue. I know webpack and gulp and have built several build systems for large projects. I've completed difficult projects in node, express, feathers, and offline support.
Are You an
Ui design
Developer?
Get paid while making an impact. Become a Codementor for the next wave of makers.
Apply Now