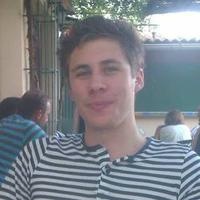 Ugo
Ruby on Rails lead developper in a startup and freelancer
I started Ruby and RubyOnRails for my personal projects ans then I became a freelancer for companies.
Average Rating
5.0
(70 ratings)
Ugo is a great mentor he not only showed me how to correct the issues I was having but also help me understand what I was doing. He was very patient. I will definitely come back for more mentoring.
If you're looking for a Ruby on Rails mentor, Ugo is your guy! I've worked with a bunch of mentors on this site, and Ugo is one of the best I've ever dealt with.
Honestly, the best mentor I've ever had on this site. I'm incredibly thankful for his ability to adapt to schedules, his instruction and care of wanting me to understand what we've reviewed versus just getting the answer, and sincerity. Thank you again.
I've worked with Ugo a number of times, and I will keep working with him. He's Awesome!
Ugo is Fantastic. I love working with this guy!
Ugo seemed to adapt to my learning style quickly, which I liked. We got right to work, and the program I wanted was done in an hour. Ugo was generous with the time he charged me for, never letting the clock run when he was looking something up or fixing a personal error.
Ugo is a very knowledgable mentor.
Ugo was very knowledgeable and great at debugging!
Ugo is fantastic! Calm, patient, and quick to solve my problem.
So patient and so helpful. I really enjoy working with Ugo. He helps me solve problems and then makes sure I understand the solution
VIEW MORE REVIEWS