Pasindu (Rumal) Perera
Fullstack developer with 4+ years of experience based in San Francisco
Average Rating
5.0
(36 ratings)
Feb 2018
Pasindu is an awesome mentor. Will use again thank you :)
JanineMachine
Feb 26, 2018
Thank you so much for helping me work out React Routes and Redux. You were EXTREMELY helpful :)
JanineMachine
Feb 26, 2018
May 2017
Amazing! Helped solve all of my problems and learned some new tips too!
With Pasindu, you're always in good hands
Pasindu is very helpful and be able to resolve the issue quickly!
Apr 2017
Was great to be able to see the re-factoring on code that I already knew quite well.
Pasindu was the first mentor session I have had. He's very good. I've worked with developers and he's top notch. He easily grasped what I was working on, saw efficiencies, provided code to fix it and recommended next steps for me to take. I will absolutely be working with Mr. Perera again!
Mar 2017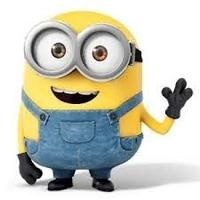 Pasindu was great. Helped me solve my issue quickly.
Great meeting as always. Pasindu is a wonderful team player, very knowledgeable with Javascript, React and HTML/CSS
Pasindu is very knowledgeable and super friendly mentor to talk to. He takes the time to listen to your problem and offer the best solution while teaching you alongside. Highly recommended!
Pasindu rapidly understood both my goal and my existing code, getting me quickly to the result I was seeking. He has positive energy, and a terrific skillset.
Very helpful with problems you might have!
Feb 2017
He is great and would def work with him again