Not looking for Ubuntu 16.04 Developers? Find other types of developers:
View Profile
Freelance Ubuntu 16.04 developer in Skopje, Macedonia
Odoo Developer, Mentor & Consultant
I am a software engineer with MSc in E-Business Management and more than 5 years of experience working with: Python, Django Framework, Linux and RESTFull applications. I am using Odoo on a daily basis for more than two years. During this period, I have worked on more than 20 projects where I have implemented custom Odoo modules and server maintenance. Also, I have provided technical coaching for programmers and functional training for end users. Three key points that you can expect from me are quality, transparency, and accountability. In fact, my measure of success is your satisfaction from my work.
View Profile
Freelance Ubuntu 16.04 developer in Deltona, United States
Full Stack Developer/DevOps & Course Instructor/+10 Yrs
I love programming. I've been doing it since I was a little boy at 12, I suppose it's just how I think! - Quick List: DevOps, Docker, Provisioning, AWS/GCloud/VPS, Node, REST, Python, PHP and any Framework, Vue, Angular, Ubuntu, Bash, etc. - Full Scale Apps @ https://jream.studio - Free Lessons @ https://youtube.com/JREAM - Full Training Courses @ https://jream.com - I really enjoy teaching!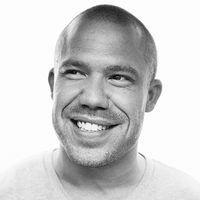 View Profile
Freelance Ubuntu 16.04 developer in Miami Beach, United States
Search Marketing Strategist / SEO Expert / Full Stack Developer / CTO @ MarketKarma
I drive revenue. All other metrics pale in comparison. Be it billion dollar brands or startups, I've had the pleasure of crafting online strategies such that my clients achieve the type of revenue gains that garner press. I have over 20 years experience with Internet and web-based technology. My core competencies include web and application development, Amazon Marketplace optimization, affiliate marketing and organic search marketing strategy. I have worked directly on architecting online marketing strategies, both domestic and international, for a number of Fortune 100 brands. As founder and CIO of MarketKarma, I oversee organic search strategy for all enterprise accounts and work to create innovative solutions to assist retailers in tackling their online marketing challenges. Sele...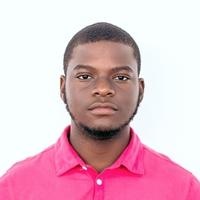 View Profile
Freelance Ubuntu 16.04 developer in Lagos, Nigeria
DevOps engineer
I enjoy automation and making life easier for myself and engineers around me. I have experience using Javascript (Angular.js, Express.js, Node.js), AWS, Ansible, Nagios, Nginx, Kubernetes, Prometheus, Grafana, Concourse CI, Alertmanager, Docker and other Devops tools. I enjoy DevOps and looking to help if you're stuck!
View Profile
Freelance Ubuntu 16.04 developer in Redhill, United Kingdom
Full stack PHP developer
I have had the pleasure of working in web design & development all my working life. A self-confessed geek, I knew from a young age my future was in computing and with the birth of the internet came an opportunity to make a career out of my passion. Having worked for a variety of businesses, including agencies & publishers helping them to achieve great things online, I took the leap and co-founded a full service digital agency, helping businesses to create, promote and support their web presence. We are relatively young company, backed by over 15 years experience of web development & digital advertising, we are passionate about the work we do for our clients. We live and breathe digital and pride ourselves on our professionalism and quality of our work.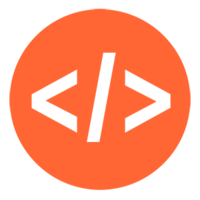 View Profile
Freelance Ubuntu 16.04 developer in Ridge, United States
Web Software Engineer
I've been coding for nearly 25 years, and love it. I enjoy challenging projects, as well as engineering complex applications.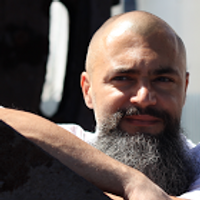 View Profile
Freelance Ubuntu 16.04 developer in Auckland, New Zealand
Senior full stack software architect
I am a full stack software developer with more than 15 years of experience, from agency environment to startups. I spent years in product development, equally on the frontend and the backend. I'm really good in understanding client requirement, and designing the system and the infrastructure, integrating existing or 3rd party services. And while I have a special talent in debugging and finding bugs, I'm a huge advocate of automated testing and continuous integration.
Are You an
Ubuntu 16.04
Developer?
Get paid while making an impact. Become a Codementor for the next wave of makers.
Apply Now