Not looking for Typography Developers? Find other types of developers:
View Profile
Freelance Typography developer in Bradford, United States
Web Designer willing to go the extra mile
With a good

typography

you might even get away from not using a single image in your designs.
View Profile
Freelance Typography developer in Manchester, United States
Web Strategist, Designer & Technologist w/20 yrs experience on the web
I've been designing & developing for the web since Mosaic & Netscape 1, with a background in Graphic Design. I've spent more years building technology solutions (in Witango, PHP, .NET) than I care to recall and now focus more on strategy & design with a liberal dose of responsive design experience. I teach RWD workshops at conferences like Future of Web Design, co-founded Responsive Bootcamp and wrote a book for O'Reilly called Responsive Typography: Using Type Well on the Web. Also, Principal & Co-founder of H+W Design.
View Profile
Freelance Typography developer in Ashburn, United States
Open Source Consultant
I love

Typography

— so much I wrote my own tool for generating

typography

css styles — http://kyleamathews.github.io/typography.js/ Would love to help you start using it.
View Profile
Freelance Typography developer in Syracuse, United States
Comes from a combination of training and good eye for design, but throw that into the mix of web development and you have a new beast. With advances in web-fonts we are able to finally see a set of standards for using beautiful type on websites.
View Profile
Freelance Typography developer in Porto Alegre, Brazil
Designer
View Profile
Freelance Typography developer in Capalaba, Australia
Australian full-stack developer/designer with almost 20 years of experience: Learn: advanced JavaScript/Typescript, HTML/CSS, software architecture/design, functional/reactive programming with streams, Photoshop, UI/UX design, career guidance and more.
Note: I am often in "away" mode when I am working. I work for myself though, so if you're reading this and would like a session with me, disregard my "away" status and shoot me a message anyway. I'll do my best to accommodate you. I also let my regulars add me on Skype, in order to message me more easily. We'll then tend to jump into Codementor for a session. "TEACH A PERSON TO FISH AND YOU'LL FEED THEM FOR A LIFETIME" My strength is helping you learn to code, debug, structure your application, and in general, how to be a good developer. If you want to develop the skills to build anything you can dream up- to switch easily from one language to another, to implement existing algorithms and data structures, design your own algorithms and data structures, analyse any codebase, debug any pro...
View Profile
Freelance Typography developer in Grand Forks, United States
Full-Stack Web Developer & Hybrid Mobile Developer (Ionic 1 / 2 / 3 + Angular 1 / 2 / 4) | Previously: Senior Software Engineer @ SmartThings / Samsung
Web (JavaScript, Python, Django, Angular) & Mobile Developer (Swift iOS, Hybrid Ionic, etc) passion for building awesome apps that wow. Also have experience teaching command-line tools, Git + GitHub, JavaScript to over 200 engineers at large corporation. Really enjoy teaching programming & application development to anyone looking to become a developer. More Projects can be found on my GitHub: https://www.github.com/northDacoder Languages & frameworks I have experience with: Python Django Javascript jQuery NodeJS AngularJS MeteorJS UnderscoreJS PostgreSQL MySQL Front-end Design: HTML5 Twitter Bootstrap Foundation CSS3 Responsive/Adaptive Design Media Queries Mobile UI Design Mobile Development (Native) iOS 9 + Swift 2.1 Mobile Development (Hybrid)...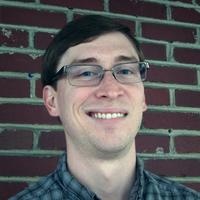 View Profile
Freelance Typography developer in Richmond, United States
Independant Front End Designer/Developer
Self taught coder, former print designer. Are you new to HTML, CSS, or Javascript? I'd like to help you!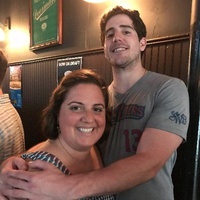 View Profile
Freelance Typography developer in New York, United States
Web Application Developer, Teacher
Passionate about modern-day web development. Spend a lot of time working with different technologies, and teaching people how to use them. Focuses include Sass CSS, Responsive Design, JavaScript Application Development, AngularJS & Angular 2.0, EmberJS, and more!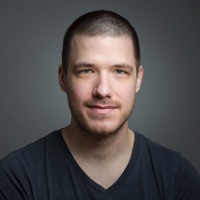 View Profile
Freelance Typography developer in Zagreb, Croatia
Javascript Front End Developer, UX Designer, Consultant
I am a development and UX design expert who helps companies build complex custom-made web applications by focusing on a single project at a time, having an agile proactive approach, and building software with business goals in mind. Through my boutique consultancy — codetree.co I work with established companies and passionate entrepreneurs to help them map out, design, and deliver their most important projects on time. Things I value: - Effective communication that keeps everyone informed and on the same page - Delivering weekly measurable results by showcasing working and improved software - Simple and transparent relationships in which everyone can speak truthfully Reach out and let's discuss your current challenges and future plans. At that point we will have a better idea as to whe...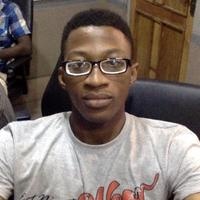 View Profile
Freelance Typography developer in Oke Ila, Nigeria
Full stack web solutions engineer who helps startups build beautiful products.
Hello, I've been building software for a while, and have served as CTO for multiple startups, and freelanced for multiple other companies. I can share my experience and give advice on building MVPs quickly, and scaling.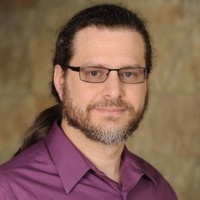 View Profile
Freelance Typography developer in Tel Aviv, Israel
Full Stack Web Developer and Designer
I am an experienced Web application designer and developer. I am fascinated by ways to influence people's behavior singly and in groups. My main goal in life is to use my powers for good. Specialties: Web app development and design, open source, open data, user research, UX, and usability. Particular back-end expertience with Python frameworks like Google App Engine, Pyramid, Flask, Morepath, Django, Zope, and Plone. Particular front-end experience with JS frameworks and tooling such as jQuery, jQueryUI, AngularJS, AngularUI, Bootstrap, Grunt, Gulp, Bower, and Yeoman.
View Profile
Freelance Typography developer in Emeryville, United States
Moving consistently and carefully through programming challenges across the full stack
I've watched the web grow up, from simple HTML, to dynamic PHP sites, through Rails and Node.js and all the bajillion frameworks out there today. Over the years I've honed my skills, but I've also developed some fundamental strategies for coding that can be applied to any situation. I can help new developers learn how to steadily move through challenges that seem out of their reach. And because I've seen so many frameworks come and go over the years I can help clients make smart choices about which technologies to use to get their work done quickly, reliably, and with minimal maintenance. I've also seen software projects mature gracefully, and other projects fall into confusion. I have experience taking someone else's mess, applying consistent effort, and making improvements while also i...
View Profile
Freelance Typography developer in Frisco, United States
Frontend Consultant
I'm still surprised about what human kind can do and how the nature works. I use this miracle to blow up the frontend universe.
View Profile
Freelance Typography developer in Dublin, Ireland
UI/UX Developer, focused on RWD, CSS architecture and front-end performance enhancement.
I am a UI-oriented front-end developer, UX enthusiast, SitePoint Author and Contributor, and amateur photographer. I have more than 10 years of experience gained in various environments, from freelancing to international companies. I worked on projects for a broad range of clients, including major institutions (e.g. Deutsche Boerse), companies of various sizes (e.g. Symantec Corporation, Mastercard), start-ups, educational and non-profit entities or even individuals.
Are You a
Typography
Developer?
Get paid while making an impact. Become a Codementor for the next wave of makers.
Apply Now