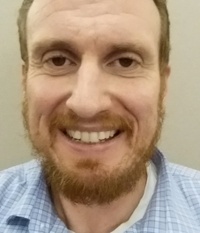 Tyler Tomsen
Senior Software Engineer at Allscripts
Average Rating
5.0
(24 ratings)
Dec 2017
Saw the issue right away and fixed the problem within moments. Excellent!
Excellent! Not only was my confusing problem solved but Tyler showed me how he solved it so I learned a great deal. I believe his experience is the key here. Tyler did not have to stumble around he knew just about what the problem would be and was conscious of the cost at the same time. I couldn't be happier with the results.
Very patient, knowledgeable, and experienced. Solved the issue right away! Excellent. I am very pleased :)
I was delighted with Tyler's help. Instant understanding of the problem as I explained it. Wonderful interaction and immediate help in the area where I was having configuration problems. Excellent knowledge of Visual Studio.
Tyler was very nice and helpful. I have limited knowledge of VBA so he really had to guide me step by step. Due to me my internet connection was dropping, he was patient and helped me whenever our connection would allow it. In the end my problem was fixed in timely manner!
Tyler has a good temperament and was a pleasure to work with, he was very helpful, responsive and i really appreciated the extra work he did that he didn't have to do, it made a real difference. Thanks a mill!!
Nov 2017
Helped me out a lot. Thanks!
Great Mentor, paced himself according to my needs and understood what I needed quickly.
Oct 2017
He did everything he could but the function I am looking for just wasn't in the software. Very nice and professional. Thanks anyway!
Mar 2017
Very Professional, solved all my problems & answered all my questions in an easy to understand manner. 10/10 will hire again.

Tyler is very experienced. The help is straight to the point.
Feb 2017
Happy engaged with Tyler :)
Tyler was very helpful and responsive, highly recommended !
Fast and efficient - gets it and delivers. Highly recommended