Freelance Twig Developers Available for Hire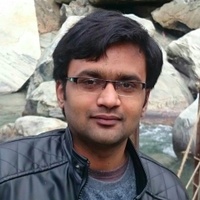 Hire Now
Freelance Twig developer in Pune, India
Former Full-Stack @Zomato.com, Google Summer of Code Participant
- Used

Twig

with legacy PHP monolith, to make the UI part modular - Used concepts like template inheritance to implement the DRY principle
Hire Now
Freelance Twig developer in Dublin, Ireland
Senior PHP Developer. Author of Mastering Sass (Packt Publishing)
Founder and Lead Developer at Affinity4.ie, a web development agency in the west of Ireland. Author of Mastering Sass (Packt Publishing), master Sass and Susy to build responsive enterprise-level user interfaces and web applications. Oracle Certified Professional MySQL 5.0 Database Developer with PHP 5.3+. Highly skilled in HTML5, CSS3, OOCSS and CSS preprocessor Sass. Qualified Adobe Certified Associate in Web Communications using Dreamweaver CS5 and Adobe Certified Associate in Visual Communications using Photoshop CS5. I pride myself on keeping up to date with the rapidly changing software across the web design and development fields. Qualifications include: - FETAC Levle 6 Train the Trainer - Oracle Certified MySQL 5.0 Database Developer - Adobe Certified Associate in Visual Commun...
Hire Now
Freelance Twig developer in Cres, Croatia
Senior Developer at Trikoder
A passionate programmer who works primarily in PHP. Among other things, I love artificial intelligence, taking photos, cycling, and healthy life in general. I've done all kinds of projects from high school onwards, and although I work mainly in PHP, I'm also very good with Java and C as well as with Redis, MySQL and other related technologies.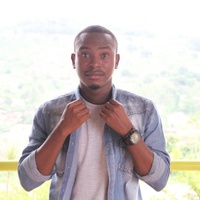 Hire Now
Freelance Twig developer in Accra, Ghana
Full Stack Developer
There are 10 types of people in the world: those who understand binary and those who don't. I'm a Web Developer, a true jack of all trades, a hybrid of both the Web Programmer and Web Designer. I spend my whole day, practically every day, experimenting with HTML5, CSS, PHP and JavaScript; and inhaling a wide variety of tech-news from Engadget and TechCrunch. I build websites and application softwares that delight and inform. I do it well. I'm curious, and I enjoy work that challenges me to learn something new and stretch in a different direction. I do my best to stay on top of changes in the state of the art so that I can meet challenges with tools well suited to the job at hand. If there is one thing that inspires most, it's technology. I never tire of trying new things, learning new ...
Hire Now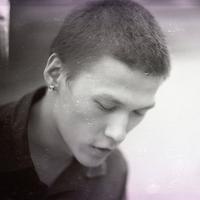 Hire Now
Freelance Twig developer in Ashburn, United States
DevOps Advocate
Hire Now
Freelance Twig developer in Ashburn, United States
SDE at Zomato, Mentor at Google Summer of Code with KDE
I am a full-time PHP/JS developer. I work at Zomato and work on their live website www.zomato.com I was Google summer of code mentor 2016 for Organisation KDE. I did my intern with Google summer of code under organisation KDE in 2015. I also worked for various startups where I worked on e-commerce platforms and custom MVC PHP frameworks.
Hire Now
Hire Now
Freelance Twig developer in Belgrade, Serbia
Lead Developer at Video Asset
Specialties: WebDev: PHP development using Symfony2 framework, high traffic websites, SEO, User Experience improvement
Hire Now
Freelance Twig developer in Ashburn, United States
Full stack web developer (Java/PHP/SQL/HTML/CSS/JavaScript) with 8 years of development experience
I have a lot of experience and enjoy working on both the frontend and backend aspects of software. I am passionate about creating software based solutions for people to get their work done faster, quicker and accurately. People I have worked with have always been surprised with the maturity of my skills and my work ethics. This is something I am very proud of and will try to maintain it. I have experience in working for web and mobile technologies including but not limited to Java, Python, Andrdoid, Spring, Hibernate, Microsoft SQL Server, MySQL, PostgresSQL, HTML/CSS, PHP, Symfony, JavaScript and jQuery. I am motivated enough to have started freelancing as a web developer while in high school. In college, I launched my own website as the sole technical person on a team of two. I ...
Hire Now
Freelance Twig developer in Kusadasi, Turkey
Sr. Developer & DevOps at Doktorsitesi.com
I am a 37 years old Developer & Computer Scientist who works with passion & add values to projects participated in. Linux enthusiast.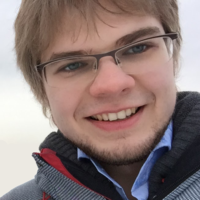 Hire Now
Freelance Twig developer in Ashburn, United States
CTO at Mover24, former Lead iOS dev at easyten
Through my 7 years of web and mobile development experience I've been mentoring a number of developers, as well as co-organising local dev communities such as CocoaHeadsMSK and Symfoniacs. With CocoaHeads community I've organised the world first Swift Hackathon in Moscow. I love to teach and excited when my experience helps a fellow developer.
Hire Now
Freelance Twig developer in Olivos, Argentina
Software Engineer | Freelancer
I'm a software engineer graduated from college in Bs As, Argentina. I mainly work as Full Stack Ruby on Rails / NodeJS Developer. In my free time I co-created a mobile runner game called Foxy Fox for Android in Unity3D, Blender and Photoshop. For my thesis I designed and developed a 3D graphics engine in C++ and OpenGL with GLSL shaders, with a component-based architecture, Phong lighting, SSAO, texture and normal mapping, and deferred rendering among other techniques. One of the most difficult assignments I had was to develop an encryption algorithm in CUDA, where every core of the GPU encrypts different blocks of data in parallel, with eleven steps of obfuscation. I've also developed a PHP framework from scratch with MVC architecture, CRUD operations, a router, templates for views re...
Hire Now
Freelance Twig developer in Travelers Rest, United States
Software developer & UX engineer specializing in front-end architecture and application design.
Throughout my career, I've had the pleasure of working with a number of technologies and applying them across my disciplines. Much of my work has focused around constructing client-side web applications, however, I also have extensive experience developing Node APIs with technologies like GraphQL, Relay, and Apollo. I've been working with ReactJS since 2015, as well as managing application state with Redux since 2015. Jest is my preferred testing framework, however I also have experience working withMocha and Chai. Earlier development work was focused on UI development for CMSs including Wordpress and Craft. In my spare time I like to tinker with Haskell and craft my own text editors (a never ending project). I'm also an instructor for Manning Publications, where my course GraphQL in Mot...
Hire Now
Freelance Twig developer in East Barsham, United Kingdom
Experienced full-stack developer
Hi, I'm currently one of the main developers for a small branding consultancy. My responsibilities include full stack web development across a range of technologies, but mostly focusing on php. Primarily I tend to work as a wordpress developer, but I have also worked with Laravel, Magento and React. I also set up and currently maintain the company server, running both a mailserver and webhosting for multiple websites. I have some experience in database design and have experience in building Android applications. Primarily the biggest skill I have brought to the company is a keen eye and the ability to quickly pick up new technologies in a high pressure scenario. I am completely self taught.
Are You a
Twig
Developer?
Get paid while making an impact. Become a Codementor for the next wave of makers.
Apply Now