Not looking for Twig Developers? Find other types of developers: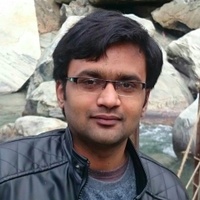 View Profile
Freelance Twig developer in Pune, India
Former Full-Stack @Zomato.com, Google Summer of Code Participant
- Used

Twig

with legacy PHP monolith, to make the UI part modular - Used concepts like template inheritance to implement the DRY principle
View Profile
Freelance Twig developer in Zagreb, Croatia
Senior Developer at Trikoder
A passionate programmer who works primarily in PHP. Among other things, I love artificial intelligence, taking photos, cycling, and healthy life in general. I've done all kinds of projects from high school onwards, and although I work mainly in PHP, I'm also very good with Java and C as well as with Redis, MySQL and other related technologies.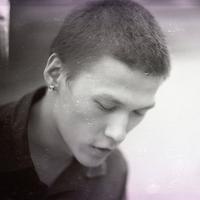 View Profile
Freelance Twig developer in Moscow, Russia
DevOps Advocate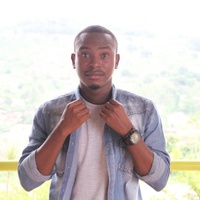 View Profile
Freelance Twig developer in Accra, Ghana
Full Stack Developer
There are 10 types of people in the world: those who understand binary and those who don't. I'm a Web Developer, a true jack of all trades, a hybrid of both the Web Programmer and Web Designer. I spend my whole day, practically every day, experimenting with HTML5, CSS, PHP and JavaScript; and inhaling a wide variety of tech-news from Engadget and TechCrunch. I build websites and application softwares that delight and inform. I do it well. I'm curious, and I enjoy work that challenges me to learn something new and stretch in a different direction. I do my best to stay on top of changes in the state of the art so that I can meet challenges with tools well suited to the job at hand. If there is one thing that inspires most, it's technology. I never tire of trying new things, learning new ...
View Profile
Freelance Twig developer in Dublin, Ireland
Senior PHP Developer. Author of Mastering Sass (Packt Publishing)
Founder and Lead Developer at Affinity4.ie, a web development agency in the west of Ireland. Author of Mastering Sass (Packt Publishing), master Sass and Susy to build responsive enterprise-level user interfaces and web applications. Oracle Certified Professional MySQL 5.0 Database Developer with PHP 5.3+. Highly skilled in HTML5, CSS3, OOCSS and CSS preprocessor Sass. Qualified Adobe Certified Associate in Web Communications using Dreamweaver CS5 and Adobe Certified Associate in Visual Communications using Photoshop CS5. I pride myself on keeping up to date with the rapidly changing software across the web design and development fields. Qualifications include: - FETAC Levle 6 Train the Trainer - Oracle Certified MySQL 5.0 Database Developer - Adobe Certified Associate in Visual Commun...
View Profile
Freelance Twig developer in Delhi, India
SDE at Zomato, Mentor at Google Summer of Code with KDE
I am a full-time PHP/JS developer. I work at Zomato and work on their live website www.zomato.com I was Google summer of code mentor 2016 for Organisation KDE. I did my intern with Google summer of code under organisation KDE in 2015. I also worked for various startups where I worked on e-commerce platforms and custom MVC PHP frameworks.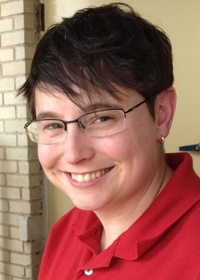 View Profile
Freelance Twig developer in Asheville, United States
Designer/Developer
April is a Senior Drupal Developer at Mediacurrent. She has experience in higher education, government and agency work. Her proudest project was the 2014 National Climate Assessment website released by The White House, nca2014.globalchange.gov April is also the lead organizer for the annual conference Drupal Camp Asheville, drupalasheville.com She loves helping others solve problems and level up their skills.
View Profile
Freelance Twig developer in Berlin, Germany
Efficient web-developer
I'm a highly efficient and experienced web-developer with more than 10 years of experience.
View Profile
Freelance Twig developer in Ariana, Tunisia
Web and Mobile Project Manager
View Profile
Freelance Twig developer in Nantes, France
Developer - Architect - PhD student - Humanist
Young generalist engineer graduate from Icam de Nantes (France), I am fond of a lot (= too much, I guess) of stuff. Most of them are linked to new technologies, IT, and software development. I am currently in charge of R&D at Startup Palace, a company providing lots of services to startups, where I actually do many different things (which is something I like!). I am also preparing a PhD in software engineering (at University of Nantes). I care about Open Source, and I like when my code is simple and maintainable. I'm here to meet interesting people with interesting problems, and do my best to help them! (Note: in case you wonder, helping beginners *is* an interesting problem)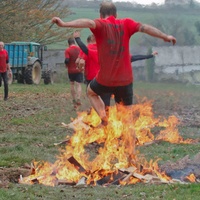 View Profile
Freelance Twig developer in Little Amwell, United Kingdom
PHP/Symfony Engineer
The current buzz term for me would probably be a full stack developer which I think means I'm a jack of all trades. I prefer to say I'm fairly close to being a master of a few (we can always learn and improve though) and with a good proficiency in many of the others.
View Profile
Freelance Twig developer in Austin, United States
Full Stack Developer
I am a self-taught multidisciplinary creative director, designer, and developer based in Austin, TX with 12 years of experience. I have a relentless passion for big ideas, little details, and a better approach to creating world-class interactive experiences. I have a desire to keep learning new things, continue challenging myself, and do interesting things that matter. My best work happens when technology, storytelling, and design intersect. I'm passionate about creating quality products that connect and inspire people. Striving to constantly challenge the ordinary and boundaries of creativity by infusing the complete spectrum of new media solutions, I am dedicated to one principal - delivering to my clients the perfect blend of form and function. Crafting solutions that convert consumer ...
View Profile
Freelance Twig developer in Córdoba, Argentina
Full Stack Developer
Experienced full-stack developer with diverse and creative technical background, ranging from web games (single and multiplayer), to IoTs, and social mobile applications. Worked in various team sizes: 4 man start up, all the way to a 5000 employee corporate company. DevOps experience creating Vagrant environment versions for exploratory development and Bash/Ansible scripts for automation, production installation, and management. Always willing to give a hand with 110% effort along the way.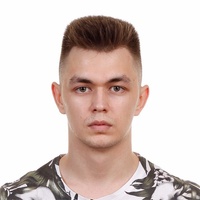 View Profile
Freelance Twig developer in Murino, Russia
PHP Developer
I'm an experienced PHP/Symfony developer. Certificated Symfony 3 Expert. Big fan of this framework and related infrastructure. My SensioLabs profile: https://connect.sensiolabs.com/profile/vesax I'm not available for freelance projects, but will be glad to help you with PHP, Symfony(2/3), Doctrine 2.
View Profile
Freelance Twig developer in Travelers Rest, United States
Software developer & UX engineer specializing in front-end architecture and application design.
Throughout my career, I've had the pleasure of working with a number of technologies and applying them across my disciplines. Much of my work has focused around constructing client-side web applications, however, I also have extensive experience developing Node APIs with technologies like GraphQL, Relay, and Apollo. I've been working with ReactJS since 2015, as well as managing application state with Redux since 2015. Jest is my preferred testing framework, however I also have experience working withMocha and Chai. Earlier development work was focused on UI development for CMSs including Wordpress and Craft. In my spare time I like to tinker with Haskell and craft my own text editors (a never ending project). I'm also an instructor for Manning Publications, where my course GraphQL in Mot...
Are You a
Twig
Developer?
Get paid while making an impact. Become a Codementor for the next wave of makers.
Apply Now