Find a mentor

Web Programming

Mobile App Programming

Programming Languages

Data Science /Engineering

Database /Operations

Others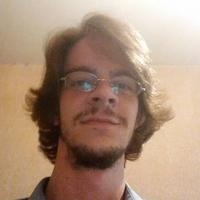 Charlike Mike Reagent
Web technologies developer. Writer. Perfectionist. Night lover.
I'm on nodejs land since early 2013. Joined the community by the initial interest of Angular - soon after that it just left me and I realized that nodejs is great opportunity for rapid development and awesome quality. For these years I created about ~300 packages - some of them are totally awesome and unique. Small, flexible and well documented, logical. Contributing to one of the biggest projects and have great ideas for new ones. Even thinking to create my own startup soon. Automation and small libs are my passion. Speeding up the productivity flow. Working with famous names in the community and sharing thoughts. Love hyper-modularity and logic. Interested in testing frameworks and task runners. Building core parts behind them. All I can say is: Follow the standards, best practices and be "SOLID DRY KISS"-er for the win. I am new in mentoring but want very much to share my knowledge, because I'm very passionate developer. Organizer of @RegexHQ, part of lovely @dwylhq team, creator of @PostJSON, AsiaJS, @node-minibase and @hybridables. Also was core member (now just member) of @JSTransformers - the core behind Jade/Pug.
I never been too much frontend. But was working with jquery and backbone back in the old days. When Bootstrap release its first release I was total fan of it, but later found Semantic-UI when it was in 0.11 version, or maybe even 0.9 version... no matter. It was just fantastic and it released v1 tooo tooo late, when Bootstrap just explode and even steal some of its ideas and put them as mainstream before v1 of semantic-ui. Nevermind. I just love UI and frontend, but not so much. Just did some themes and worked with some APIs and the holy DOM. But now the times are totally different. I believe we soon can forgot for that gap totally and we can write in one language without thinking for crappie zombies.
Linux
- 3 years experience
I just love ArchLinux. I started with Ubuntu, moved and stayed with Linux Mint for 1 year, and for 2 years I'm on ArchLinux. I won't move from it. It's just freakin simple, fast, small and amazing. I even started to build my ArchLinux-based distro, but don't have enough time. I'm on the terminal in any minute, if not on it then i'm on Sublime Text 3.
It is just part of the daily basis of any modern developer. We can't do anything without Git in current times. I just use few commands - git add, git commit, git pull - and that's it, that's totally enough. Actually I'm using GitHub's `hub` library which is thin wrapper for Git. Check it out https://hub.github.com/ - it is awesome! It's just an amazing thing, such as the other child - Linux, by Linus Torvalds. The biggest human being in computer history.
It was too long ago and it was my first interest as developer. It was 2008-2010. Worked as freelancer with Laravel (2012), Lumen (tried it in 2015 when was released), CodeIgniter (2010) and SlimFramework (2012) and some my own projects which are dead. In GitHub i almost don't have anything with PHP. It just formed my basic developer mind, but now i'm sun years on top of that basis because the javascript, not because php. But the syntax don't have matter - php5, php7, javascript, nodejs, python, ruby. It is just a matter of thinking, just logical mind. Worked with all of them for some time.
It's trivial for any developer. But it worth mentioning that it isn't unknown side of the web for me. Was loving Bootstrap, currently love and work with Semantic-UI, PostCSS, PostHTML and PostJSON. Don't like very much Bootstrap and jQuery.