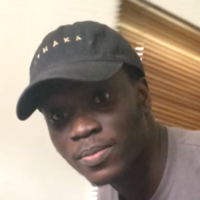 Toni Solarin-Sodara
Solution oriented individual with a passion for continuous learning
$15.00
For every 15 minutes
I'm a passionate software developer with 6+ years experience across a range of platforms and industries. A Microsoft MVP for Development Technologies who loves to impart knowledge. I majorly code in C# and Python, can build Fullstack web applications and I contribute to open source projects from time to time.
5 years experience in C# and Microsoft technologies in general. Worked across various platforms from Winforms/Wpf for desktop to Silverlight/XAML for Windows Phones to ASP.NET for the web. I also have a good knowledge of accompanying technologies like MSSQL, Entity Framework, Azure etc.
2 years of experience developing web applications for Silicon Valley startups. I observe industry standard best practices like version control and TDD and I've used accompany technologies and services like Postgres and Heroku.
Average Rating
5.0
(22 ratings)
Toni is kind, fun to work with and a great teacher!
Toni is very helpful! His explanations are clear and as someone that's new to programming he was able to explain concepts that I could understand.