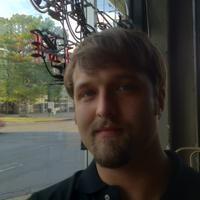 Matthew F Johnson
How to structure your code.
When writing in a scripting languages that do not enforce a structure, use the following as a...
Simple Python XOR Encryption
plainData = bytearray("data") key = bytearray("daky") encData = bytearray(len(plainData)) for i in range(len(plainData)):     encData[i] =...
Getting the Page_Source from selenium without getting the "Object is not callable" Error
In order to get the page source from selenium without getting an error, the driver.page_source must be directly below the driver.get(url) call....