Not looking for Trigger Developers? Find other types of developers: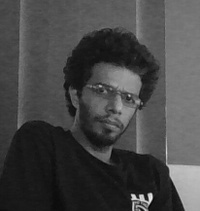 View Profile
Freelance Trigger developer in Nugegoda, Sri Lanka
Polyglot, Software architect, RDBMS expert.
Done a heck of a lot of programming and software design since I wrote my first on a Sinclair ZX spectrum in 1987. Not enough of it has been made open source.
View Profile
Freelance Trigger developer in Krakow, Poland
Backend Java Developer
I am an Experienced Java Developer with big experience in Heavy backend applications, I'm great in upgrading standards of code, writing fast and testable solutions always keeping eye for details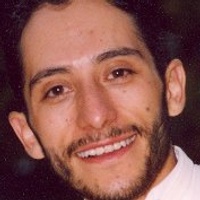 View Profile
Freelance Trigger developer in Querétaro City, Mexico
Developer of Awesome
I love this craft, which I was blessed to learn at an early eage, starting with BASIC and later Pascal. I'm always learning, though Rails has spoiled me the last 10 years or so in that I'm so happy with it that I haven't learned as much about other languages as I would like. Getting my hands on Python and ML though.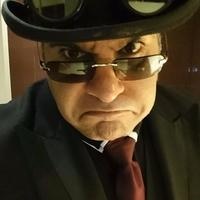 View Profile
Freelance Trigger developer in Manchester, United Kingdom
Engineer with 20+ years web, desktop,devices. Mixing TDD, BDD & MDD, EA, Stats, Math & Code into a fizz of a biz.
Hi! My name is Ethar, though you'll get away with pronouncing it "Ether". "I love coding!" and despite that intro, I don't like sounding like Donald Trump. Not that you could ever confuse us two really :) I've been a full stack guy for over 20 years and these days, churn out JS, Node, C#, both SQL & NoSql and run on AWS, including developing IoT platforms and Alexa skills. As well as coding help, I also encourage developers and architects to look at problems differently. Committing to effective, clean, value driven solutions is crucial and my experience both in code and business provides a unique slant on why code is written in the first place. I also regularly recruit, so understand the needs of folk trying to break into the industry. Despite over 22 commercial years in the IT indust...
View Profile
Freelance Trigger developer in Cairo, Egypt
Software Architect and Development Manager
Leverage technical expertise on software architecture and design to provide exceptional mission critical enterprise software solutions. Experience including leading teams, healthcare solutions and cloud computing. Known for creating and implementing large scale applications that scale up with industry requirements and lead the team to do so through organization process. Experienced on medical software standards to enable healthcare industry with connected solutions. Has wide experience on entrepreneurship through co-founding 2 healthcare software solutions startups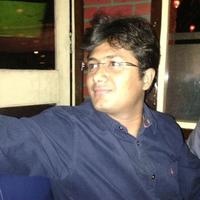 View Profile
Freelance Trigger developer in Hyderabad, India
IT Consultant at Deloitte U.S. India offices
Information Technology Consultant with 5.5 years of qualitative experience in Web Application Development and User Interface Design with a globally respected organization. Proficient in interacting with on-site team and clients for system study, requirements gathering and analysis.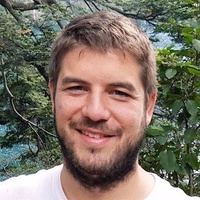 View Profile
Freelance Trigger developer in Villa Urquiza, Argentina
Full Stack Node.js & React Engineer
Full Stack Web developer, Javascript Engineer & Node.js enthusiast. I've been a developer for the past 13 years. During this time, I developed many complex single-page Web applications combining Javascript with the latest technologies and Web APIs. I've been venturing into Node.js since version 0.1 and made my way into asynchronous logic. I'm sure it has great potential and I'm looking forward to work on projects using this platform from now on. I like having the possibility to research and stay up to date with the latest tech trends so I can innovate and develop stunning products with great functionality, usability and visualizations. I consider myself having critical and analytical thinking, being meticulous, organized and self-motivated. I'm also advocate of TDD and writing clean, ...
View Profile
Freelance Trigger developer in Dublin, Ireland
Senior PHP Developer. Author of Mastering Sass (Packt Publishing)
Founder and Lead Developer at Affinity4.ie, a web development agency in the west of Ireland. Author of Mastering Sass (Packt Publishing), master Sass and Susy to build responsive enterprise-level user interfaces and web applications. Oracle Certified Professional MySQL 5.0 Database Developer with PHP 5.3+. Highly skilled in HTML5, CSS3, OOCSS and CSS preprocessor Sass. Qualified Adobe Certified Associate in Web Communications using Dreamweaver CS5 and Adobe Certified Associate in Visual Communications using Photoshop CS5. I pride myself on keeping up to date with the rapidly changing software across the web design and development fields. Qualifications include: - FETAC Levle 6 Train the Trainer - Oracle Certified MySQL 5.0 Database Developer - Adobe Certified Associate in Visual Commun...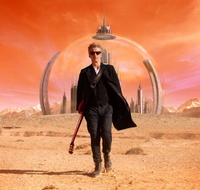 View Profile
Freelance Trigger developer in Chicago, United States
I Took the Long Way Round
I've been developing software for everything from 8-bit CPUs to multi-node high performance supercomputers, and worked in nearly every industry there is. Much of my code even from 20 years ago is still running reliably, and all of my life-critical code is still around because it's difficult to verify those applications. I've even written full custom emulators to avoid recertification costs, including system idiosyncrasies many customers had used over the 25+ year span of the product we were replacing. At every job, and on every contract, I treat it as an opportunity not only to help people see new methods, but especially to understand and learn how other people feel, think, and view what they do, and then find ways to connect with them so we all feel comfortable enough to work at our best...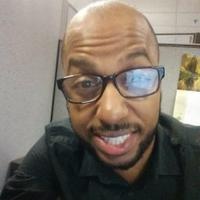 View Profile
Freelance Trigger developer in Washington, United States
Senior BI Consultant at U.S. Energy Information Administration
I am a Business Intelligence Developer able to take any tool and create solutions from nothing or from software created by predecessors. I am able to provide a opinion with the intention of improvement apart from providing it to sound smart. My goal is to provide a solution wherever I can and to make all of our lives better through it.
View Profile
Freelance Trigger developer in Dallas, United States
Salesforce consultant with 7+ years of Experience
I am 6X Salesforce Certified Developer with 7+ years of experience. Founder of favmate.com, sfdcbeginner.com, WPHelpline.com, plancareer.org, Active member of Salesforce stackexchange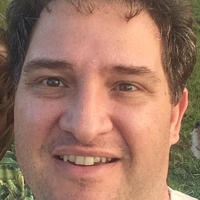 View Profile
Freelance Trigger developer in Sao Jose do Rio Preto, Brazil
Diretor at SolveInfo
Visual Studio developer (MVC, MVVM, C#, webservices, mobile integrations) MCSA, MCSE, MCDBA Oracle Business Intelligence Analyst T-SQL (SQL Server) and PL-SQL (Oracle) Android, iOS, Windows phone developer Arduino skills
View Profile
khathiravan raj maadhaven
Freelance Trigger developer in Woking, United Kingdom
View Profile
Freelance Trigger developer in Bengaluru, India
HTML5 CSS3 Javascript AngularJs Nodejs MongoDB Python, PHP, Ruby on Rails Experts with 11+ Years experience
10+ year of professional experience in Web Application Development solutions, UI Design and Development in Adavance Javascript, AngularJS and active expert in stackoverflow.com url http://stackoverflow.com/users/356079/jquery-guru and Experts-Exchange.com url http://www.experts-exchange.com/M_3884790.html Specialties: Advance Javascript,OO JavaScript/Design Pattern, Jquery, AngularJS, Node.JS, ExpressJS, BackboneJS, Ajax,HTML5, JavaScript, CSS3,Google App Engine, Asp, Asp.net, PHP, Python, UI Design Layout, Open Sources, MSSQL, Mysql,SQLite, PostgreSQL,MongoDB, Ruby on Rail, Django, wordpress and other web technologies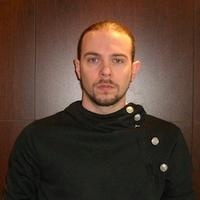 View Profile
Freelance Trigger developer in Ashland, United States
Independent Internet Professional
I'm a solutions-oriented full-stack web developer with several years experience in PHP, SQL, JavaScript, HTML/XML/XSLT, CSS, Linux/Windows, Bash and many frameworks/plugins/products thereof including: Laravel, CodeIgnitor, Zend, Ratchet, Composer, MySQL, MSSQL, jQuery, YUI, Bootstrap, Angular, Grunt, Sass, Compass, AWS, Apache, Nginx, IIS, Magento, Expression Engine, WordPress, Movable Type, and Cascade Server to name a few. Whether I'm hired to work as part of a multi-dev team, team lead, or the sole developer on a project I make a deliberate effort to adapt, relate, and interact with my peers on their level so we're all on the same page and as cohesive as possible; and as John "Hannibal" Smith says "I love it when a plan comes together". Every teacher can learn from their students and e...
Are You a
Trigger
Developer?
Get paid while making an impact. Become a Codementor for the next wave of makers.
Apply Now