Not looking for Trello Developers? Find other types of developers: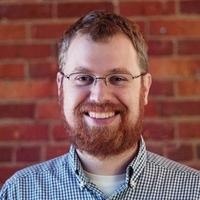 View Profile
Freelance Trello developer in Simpsonville, United States
Full-Stack Software Engineer
I am an experienced full-stack software developer, primarily in Django development for web applications. I lead a team at a custom software agency in the South East of the US.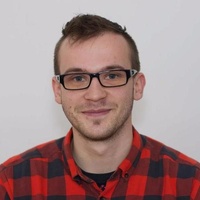 View Profile
Freelance Trello developer in Szeged, Hungary
Senior iOS Developer
I am working as a software engineer with expertise of several levels of computer program engineering with main focus on iOS development. I find it challenging to solve creative problems, and especially enjoy building entirely new applications with a wide range of functions, options, actions as well as designs. I have always been interested in computers and throughout the years I realised that I enjoy computer programming the most. It is beyond question that I wish to work for a company where I am able to utilise what I already know and love, and I have the opportunity to gain new knowledge. I am a well organised individual capable of working independently, but even more content to work in teams.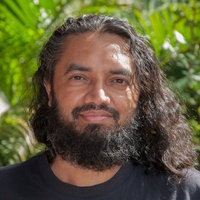 View Profile
Freelance Trello developer in Battaramulla South, Sri Lanka
Multi-disciplinarian with over 25 years of experience in iOS, Android, PHP, SQL, and Unity. Also have some experience with Xamarin, Python, JavaScript, Perl, Ruby etc.
I have been a developer for over 25 years and have been a mobile developer for close to 8 of those years. During that time, I've developed over 80 iOS apps, around 10 macOS apps, and a few Android apps too - some were personal apps while close to half of that were apps for various clients. I've also been a technical editor, final pass editor, and finally, for a brief period, the editor-in-chief at raywenderlich.com, the popular online site devoted to mobile and game development. I did a lot of work on their tutorials and so know a little bit about helping people to understand a topic :) I try to help people understand developing for a given language and try to show you why you should do something a certain way. Along the way, I also try to provide little tips and tricks which make your w...
View Profile
Freelance Trello developer in San Diego, United States
Full Stack Web Developer. Technical Advisor for Non-Technical Founders
I am a software engineer consultant, entrepreneur, and technologist with over 15 years of experience in web development, UI / UX, IT, and telecomm with start-ups, non-profits, and Fortune 500 companies. I've held roles such as Front End Web Engineer, Web Software Developer, IT Manager, Project Manager, and Telecom Specialist. Along with co-founding an Internet start-up, I've architected and maintained several websites and content management systems, developed e-commerce platforms, integrated cross-platform invoicing systems, and organized social media, SEO, and online advertising strategies. Specialties: web development, front end development, e-commerce, online advertising, display advertising, social media, project management, SEO, SEM, usability and QA testing.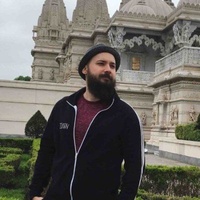 View Profile
Freelance Trello developer in Stoke Newington, United Kingdom
Maker. iOS Dev. Pythonista. An eye for great UI. Weaving experiments @ http://mowowstudios.com
Experienced iOS and Python developer, focusing now on Product Management getting my kicks from building MVPs and tech-driven businesses. Recently sold a SaaS app. Used to run an indie gasme studio.
View Profile
Freelance Trello developer in Minsk, Belarus
Founder of https://asoft.co – Chatbots, Shopify Apps and World-class Web Projects
Hey! I'm an experienced Ruby on Rails developer and a founder of ASoft LLC. I give speeches, contribute to open source and write blog posts. I completed my Bachelor of Computer Science degree during my study with exceptional software programmers. I developed my first Rails application more than 4 years ago. Since that time I learned a lot and I continue learning something new every day. I like to share my experience. In 2013 I taught a Ruby on Rails course in the university to about 70 students. Codementor is a great way to help people and learn something new as well. Recently I gave 2 speeches about remote pair programming https://www.youtube.com/watch?v=1sklY800ous & https://www.youtube.com/watch?v=vq_q1ml39RQ. Full CV can be found on ➡ http://asoft.co/people/sergey-alekseev. ...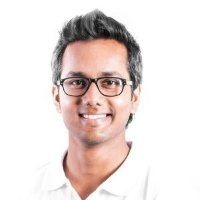 View Profile
Freelance Trello developer in Pune, India
Full Stack Developer / Manager
Full stack developer and manager. Always stays on the edge of new technologies, quick learner and a cheerful person to work with.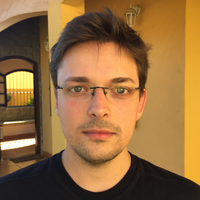 View Profile
Freelance Trello developer in Rio de Janeiro, Brazil
I'm a very enthusiastic iOS developer. I care a lot about the quality of everything I do.
I'm an iOS engineer with over 5 years of experience working on user-facing products, some of which have reached the top of their category on the App Store and have tens of thousands of daily users. I started writing Swift on day one at WWDC and never stopped since.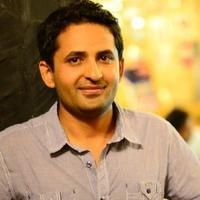 View Profile
Freelance Trello developer in Lahore, Pakistan
Are You a
Trello
Developer?
Get paid while making an impact. Become a Codementor for the next wave of makers.
Apply Now