Not looking for Tree Developers? Find other types of developers: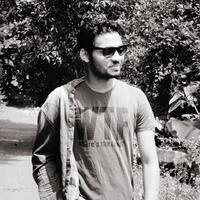 View Profile
Freelance Tree developer in Bengaluru, India
I'm Saurabh, a Hustler, Thinker and most important I live, eat and drink Web, in short I LOVE THE WEB.
Cofounder at SchoolCom and a tech advisor for a bunch of startups.I am a hard core techie and has worked on almost every tech stack out there.I also ranked among the top 500 programmers in the world.I mentored more than 150+ developers and 10+ startups on tech fronts. Mentor at Spotsoon (www.spotsoon.com) Cofounder at SchoolCom (www.schoolcom.in) Profile (www.codedoctorx.com)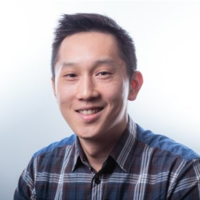 View Profile
Freelance Tree developer in San Francisco, United States
Make Data Science accessible to fuel Company's growth
In this ever-connected, post smartphones & wearable tech world we live in, more and more People and Companies need access to data science to get answers from their data. With 10+ years of experience in the analytics space, I'm here to help - by first taking time to understand your pain point and problem statement, I offer the right set of recommendations and help implement the analytical solutions to deliver needed insights today. Sitting in the intersection of analytics, business, and people - I know what success looks like and have hands-on experience to help companies build towards their goals and aspirations.
View Profile
Freelance Tree developer in Fort Mill, United States
Director of Software Engineering | JavaScript/React/Redux | PHP | HTML/CSS
Super friendly, approachable technology nerd with nearly 20 years of experience writing code. I'm quick at understanding new code and finding solutions to challenging problems. I've worked for a number of companies including Disney, Ramsey Solutions (Dave Ramsey), and Red Ventures. I hope you give me the chance to help you out!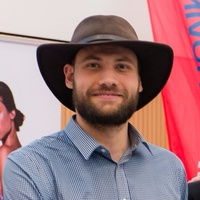 View Profile
Freelance Tree developer in Werkhoven, Netherlands
Test-driven developer, data scientist and engineer
Developer by day, programmer by night. I obtained a master of science in civil engineering (computer science) and participated - together with several teams - in programming contests and hackathlons. I answer questions on StackOverflow on a daily basis and wrote courses on Artificial Intelligence and Digital Electronics. I worked as a researcher in the field of hyperheuristics (artificial intelligence), a teaching assistant in computer science and as a data scientist and technical lead developer in an AI startup. During my spare time I developed small (and larger) projects to help with daily routine. For me, a computer should aim to automate everything that is boring, such that one can pay more attention to what is interesting in life. After each session, I aim to write a document (usu...
View Profile
Freelance Tree developer in Vancouver, Canada
Developer with over 15 years of professional experience in various technologies.
Developer with over 15 years experience building software in various industries, most recently focused on iOS apps and creative applications using Swift and C++. I have a strong computer science background with emphasis on software architecture and user interfaces. I have worked in aerospace (including a contract for NASA), telecommunications (Nokia), video games (Capcom, Ubisoft) and social-network startups. Most recently I am working on freelance projects and pursuing my interest in blockchain technology and cryptocurrencies.
View Profile
Freelance Tree developer in Taipei, Taiwan
PureScript/Haskell/React enthusiast, author of react-google-maps
Tom is a JavaScript expert who has passion in creating reusable UI components with React.js. He also likes to use flux to organize complex business logic using unidirectional data-flow. He has backend experience in node.js and Ruby on Rails. https://www.tomchentw.com/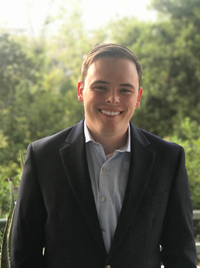 View Profile
Freelance Tree developer in Los Angeles, United States
Let me help solve your toughest problems.
I pride myself on my ability to write solid, well documented and fully tested software. With the projects that I have worked on, my software has not only needed to hold up to use by its users, it has also needed to be able to withstand scrutiny in court. As a result, I take writing quality code very seriously. Over the last few years I have worked on creating a platform to revolutionize the way that investigators (of all kinds) explore unstructured data, primarily text documents. I did this by taking advantage of the latest technologies and techniques in information retrieval and natural language processing. I also created a simple yet powerful language that allows investigators to ask deeper questions of the data. The end result of all of that effort is a system that allowed a forensic ...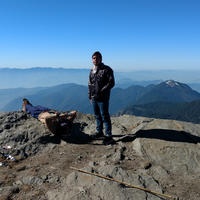 View Profile
Freelance Tree developer in Varanasi, India
An enthusiastic programmer and a data scientist.
I have experience of working with various programming languages like C, C++, Python, SQL, JavaScript, HTML, CSS, etc. I have been doing competitive programming from last 3 years with C, C++ and Python. I spend my time by solving different problems related to the field of competitve programming which helps in the development of my problem-solving skills and doing small projects of my own in the field of machine learning which helps me learn new concepts and developments in the field of machine learning. I am passionate about learning the applications of machine learning in software developments and various other fields like medical, finance, etc.
View Profile
Freelance Tree developer in St Louis, United States
Passionate Software Engineering Consultant
My name is Nicholas Diaz. I am a Software Engineering Consultant. I went to Oklahoma State University for Computer Science. I was self taught before attending school. I know how it is to search for information when learning and how hard it can be to find what you need. I love all things related to programming. I am very passionate about helping people learn who share my love for programming.
View Profile
Freelance Tree developer in Mumbai, India
Ex Microsoft, Senior Fullstack Engineer, JS geek, Gopher
• Software Engineer with ~3.5 years startup experience. Love building things from ground up. Believes in TDD. • Have good understanding and experience in server-side development, building highly scalable and performant REST APIs in Node.js, Express and MongoDB. • Also experienced in building Frontend Javascript Applications in AngularJS and Cross Platform Apps in Ionic Framework. • Interested in Competitive Programming - Spoj, CodeChef and TopCoder. Worked on: Node.js, Express, REST APIs, MongoDB, ES6, Mocha, AngularJS, Parse.com, Firebase, Ionic, GulpJS, Teamcity, Mixpanel, Loggly, Heroku, Git, Nginx, Ubuntu.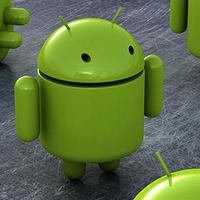 View Profile
Freelance Tree developer in Bengaluru, India
Software Development Engineer @ Amazon.com
Sharp, Top-Producing Software Developer with around 3 year's experience involves programming expertise. Technical Skills Tools: Visual Studio 2013, Eclipse, SQL Server 2012 Languages: C#, C, C++ ,Python, Java, HTML, CSS, XML Scripting Languages : javascript , JQuery, Sound Knowledge On: Dot Net Framework, Socket Programming, Windows Services like WCF Services, Web Based Application , Web-Services like REST API's, MVC, Adobe Flash, Database Tuning, Object oriented concepts, Algorithms, Data Structures, N-tier architecture.
View Profile
Freelance Tree developer in Vasant Kunj, India
Data Science | Machine Learning | Pythonista
I'll do my best guiding you in areas of Data science,Machine/Deep learning,web development using Python, Version Control System (Git), and some hacks to be more productive. I've been to a lot of hackathons and have won some.Currently, I'm part Stanford's Scholar Initiative and doing independent research on Machine/Deep Learning. Also I am a core member of PyData community and have given some talks there and love to mentor people.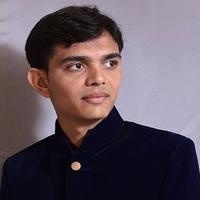 View Profile
Freelance Tree developer in Ahmedabad, India
Smart - Quality Work At A Fair Price
I am an experienced Web Designer & Developer with a passion for converting client's concepts into reality. I enjoy working with clients and take note of every requirement they have through proper communication to ensure perfect results. I produce high quality work with fast turn around at a fair price. I am an expert in Wordpress, Woocommerce, Codeigniter, PHP, CSS3, Angularjs, Gulp, Grunt, Sass, HTML5, Drupal and Magento development. If my areas of focus are in line with your project requirements, send me a message. I'd love to hear your needs and see if I'm the best candidate for your project.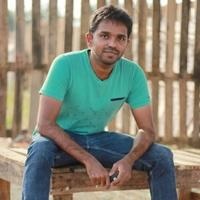 View Profile
View Profile
Freelance Tree developer in Panama City Beach, United States
Experienced web applications developer of 10 years
I'll be able to identify quickly whether I can help you. I work full time at a startup and am versed in many languages and paradigms of development. I have lots of server side experience from dev-ops all the way to the frontend. I may even be able to help with WordPress.
Are You a
Tree
Developer?
Get paid while making an impact. Become a Codementor for the next wave of makers.
Apply Now