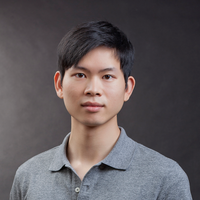 Trantor Liu
The founder of CakeResume
$20.00
For every 15 minutes
Hello! I am the founder of CakeResume - https://www.cakeresume.com I build the whole website with Ruby on Rails, HTML, CSS, and JavaScript. I could help you fix your problems or teach you coding. I could help you on UI/UX design as well, since I designed the UX and part of the UI of CakeResume. Feel free to contact me! I'm willing to help :)
I am a full-stack web developer. I built the whole website of CakeResume with Rails as backend - https://www.cakeresume.com I am very familiar with the RESTful structure of Rails, and could help you write clean code.
When I was a Node.js developer, I used Backbone.js and Require.js as my front-end frameworks. And now I use coffeescript.
Average Rating
5.0
(4 ratings)
Chin-Yi is really helpful and a great source of help. He helped me solve a part of a devise problem that Ive been struggling with for a while.