Not looking for Transformation Developers? Find other types of developers: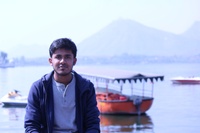 View Profile
Freelance Transformation developer in Delhi, India
Python | Data Science | Decentralized Applications
Hey there! I'm Satwik, a Freelance Software Developer. My skills of expertise include Data Science, Web Development, and Decentralized applications (Blockchain). To give back to the awesome community, I actively work with few Open Source organizations and occasionally write detailed articles on specific technical topics. Some of my works have been featured at HackerNews, several popular Newsletters and Podcasts like PythonBytes, PythonWeekly, DataElixir, and more. The appreciation that I receive from the community, and the ever-fascinating learning opportunities in this field of Computer Science is what that has kept me going. Interested in knowing more about me? Do visit my site https://satwikkansal.xyz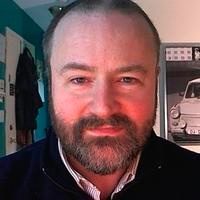 View Profile
Freelance Transformation developer in Ashburn, United States
full-stack Python & JavaScript ● IT architect & strategist ● DevOps ● smokejumper
• Expert full-stack Python & JavaScript developer • Full DevOps: project architecture to production deployment at scale • Outstanding trouble-shooter and "OMG! Everything is on fire! HALP!!" first responder • Strong web app, data structures, data science, and visualization skills • Enjoy complex integration and automation challenges • Love mentoring. Half-price rate ($60/hr) for all genuine students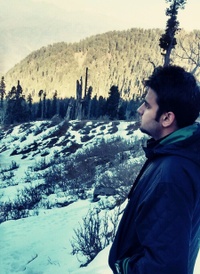 View Profile
Freelance Transformation developer in Gurgaon, India
Pythonist | Web Developer | Love to scrape the web
I am a full stack software developer experienced in the field of Web development, API development, GUI application development, Web scraping and machine learning. I spend most of my time learning new tools and frameworks and building simple yet interesting projects. I also love to attend conferences and participate in hackathons.
View Profile
Freelance Transformation developer in Montgomery, United States
Senior Creative Web/Mobile Developer and Designer
"I hear and I forget. I see and I remember. I do and I understand." ~ Confucius I have over 21 years experience as a professional web applications designer and developer. I strive to add a creative approach to everything I do. I spend my spare time exploring new technology, ideas and processes and apply what I learn to all other aspects of my life. My ultimate goal is to make life easier for all people through the application of modern technology. I also like to make it look nice while I'm doing it. All of my hobbies are tightly woven with my career as I am a holistic thinker that believes all knowledge is connected and nothing is too insignificant to learn about.
View Profile
Freelance Transformation developer in Calgary, Canada
Enabling people with software tools that simplify a complex world!
More than 30 years of experience in database and web programming, in numerous languages and systems. Specialties: Web application design and coding using HTML, Javascript, C#, and various networking technologies. Database design and development using SQL Server. Baha'i calendar and election systems.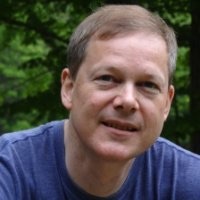 View Profile
Freelance Transformation developer in Cambridge, United States
Principle Software Engineer - Programming Language Guru - Compiler Wizard
Superb C++, Scala, FP, and OO design chops. Expert at designing compilers, type systems, frameworks, and embedded programming languages. Strong background in pure mathematics, computer science, and functional programming.
View Profile
Hi, I'm a GIS Data Integrator. I used FME Software family (FME Desktop and Server). Define and implement data warehouse architecture Designs, implements, and manages the ETL process (FME), including data quality and testing Help identify inefficient queries and suggest alternatives
Need to Hire a Senior
Transformation
Developer?
Get Started
Are You a
Transformation
Developer?
Get paid while making an impact. Become a Codementor for the next wave of makers.
Apply Now