Freelance Training Developers Available for Hire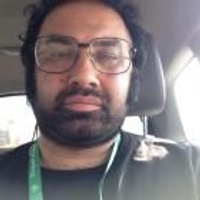 Hire Now
Freelance Training developer in Peshawar, Pakistan
Drupal Developer, Drupal Trainer and Architect
Let me be frank enough to tell you all that I absolutely love Drupal and the slogan of my company is "We Eat, Sleep and Breathe Drupal".I have over 9 years of Web Development experience with over 7 years in Drupal

Training

and Drupal Development and site architecture. I am both Drupal 7 and Drupal 8 Acquia Certified Developer. I have been part of or built complex Drupal Applications over the years.
Hire Now
Freelance Training developer in Chicago, United States
WordPress Developer and Educator
I'm a WordPress developer with over 20 years of experience in web development in general. I also excel at

training

people about the web and web development, helping them to really understand what's going on.
Hire Now
Freelance Training developer in Faisalabad, Pakistan
Web Developer and Trainer with 15+
Syed graduated from University of Wisconsin in 1995 with a BBA in Finance. Subsequently, he obtained an MBA from Concordia University, LLB and DBL degrees from University Law College, and PhD in Management Sciences. Having obtained MCSE (Microsoft Certified Systems Engineer), MCP+I (Microsoft Certified Professional + Internet), and MCT (Microsoft Certified Trainer), Syed has provided

training

to thousands of students. ClayDesk provides e-Discovery and cloud computing services including technical

training

to a wide range of clients globally. Highly motivated and goal oriented professional, with over 20 years of combined experience in the fields Law, Management, and IT, Syed also focuses on e-discovery issues in complex civil litigation.
Hire Now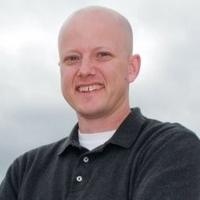 Hire Now
Freelance Training developer in Monument, United States
Software Consultant / Owner at Front Range Systems
Seasoned software consultant focusing on leading teams to increased effectiveness through mentorship, process improvement and training. Thrives in a creative, dynamic business culture. Always looking for a challenge to tackle using software. Specialties Mentorship, process improvement, developer training, team effectiveness, software architecture Industries Software, eCommerce, Financial Services, Medical, Non-Profit, Publishing, Aerospace
Hire Now
Freelance Training developer in Saint-Julien-en-Genevois, France
Will help you build your ideas using Python
I am a Python developer / Python trainer / DevOps engineer, based in France, working with a variety of tools: CMS products, web frameworks, static site servers, MySQL, MongoDB, Amazon AWS, etc. I was initially deeply exposed to Python by working more than 10 years as a developer and trainer, and an active member of the Plone community and the larger Python community. A year ago, I decided to go the freelance route and start helping entrepreneurs and small projects while building something with my own ideas and expertise. I tested the waters and got an encouraging start. So here I am now, spending most of my time helping projects, using Python's powerful capabilities, add-on libraries and web frameworks such as Django or Flask, to get the job done.
Hire Now
Freelance Training developer in Sand Springs, United States
Database Administrator
Over 25 years experience as a Database Administrator, Database Engineer, Software Engineer, Technical Trainer, Manager/Supervisor, and Project Manager in a wide variety of business applications. Based on experience solving a variety of business problems using a broad range of technologies, I am able to leverage the right tools to deliver optimal solutions. Adept in database and business intelligence analysis, design, development and data integration using Microsoft SQL Server
Hire Now
Freelance Training developer in Comstock Park, United States
Senior Software Engineer NBC Team at Railroad19
I have a passion for integrating my background in design and user experience to empower users while building applications. Currently I'm working full-stack, bringing together front and back to deliver an uninterrupted experience to the user. Error handling, accounting for edge-cases, and predicting user behavior are all priorities when working on new deliverables. I'm also an advocate for a strong development community within any team I'm working with. Having standards, altruistic tendencies, open communication, mentorship and peer review I truly believe are what makes a great team, and makes a happy developer.
Hire Now
Freelance Training developer in Virginia Beach, United States
Director of front-end development at Brick Factory
I have over 9 years experience in the web world including but not limited to designing IOS apps, development of 30+ themes with open-source technologies such as Drupal and Wordpress, building web applications for companies, support and maintenance for clients. Specialties: CSS, HTML5, Drupal, Wordpress, Photoshop, jQuery, SASS, Angular
Hire Now
Freelance Training developer in Rutherford, United States
Business Intelligence Professional
Highly motivated Business Intelligence professional with expertise in data visualization, data analytics and data modeling.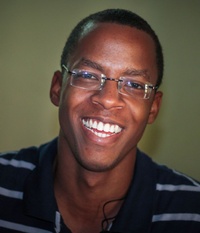 Hire Now
Freelance Training developer in Lagos, Nigeria
Product Developer and Designer. Loves data
View my portfolio==> www.jubriljuma.xyz Venture Development I Private Equity I Portfolio Management I Investment Analysis I Productivity & Efficiency Improvements I Organisational Management & Planning I PMP and AGILE (SCRUM/Kanban/ Lean/XP) I User eXperience (UX) Design I am an autodidact, a lover of data, entrepreneur, and investor. I take high level ideas and build them into revenue generating products/companies. I get stuff done. Currently, I am involved in product development, design thinking, user research/testing and investing activities for early stage start-ups and growth companies in Africa to position them strategically and present them effectively as they compete for capital, talent, attention and revenue.
Hire Now
Freelance Training developer in Skopje, Macedonia
Odoo Developer, Mentor & Consultant
I am a software engineer with MSc in E-Business Management and more than 5 years of experience working with: Python, Django Framework, Linux and RESTFull applications. I am using Odoo on a daily basis for more than two years. During this period, I have worked on more than 20 projects where I have implemented custom Odoo modules and server maintenance. Also, I have provided technical coaching for programmers and functional

training

for end users. Three key points that you can expect from me are quality, transparency, and accountability. In fact, my measure of success is your satisfaction from my work.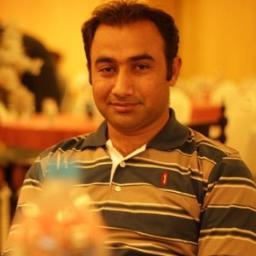 Hire Now
Freelance Training developer in Lahore, Pakistan
QA | Testing | Test Automation | Selenium | Protractor | Appium | Geb | Jenkins | Ghostinspector | Jmeter
I have several years of experience in Software Automation, Software Quality Assurance, Testing, Analysis, Big Data/Business Intelligence(BI)/Data Warehouse(DW) Analysis, Consultancy, Training, Project Management and Process Improvement. Acting as Test Automation/ QA consultant with extensive knowledge of test automation techniques and tools. Diverse experience of implementing manual and automation testing practices.
Hire Now
Freelance Training developer in Phoenix, United States
ServiceNow
James is trained and certified in applying various project methodologies (MS Project Management), Salesforce.com (ADM201). ITILv3 Foundation, RCA, OSA, Six-Sigma (green), ServiceNow Domain Separation, ServiceNow Scripting, ServiceNow System Administration, ServiceNow Implementation Specialist, and ServiceNow Certified Instructor (System Administration). James is an expert in promoting a full view of services (Road-mapping, implementation, migration, deployment, adoption and training, and post production support) that enable customers to realize measurable return from their investments and ensuring exceptional customer experiences and ongoing business value. Specialties: Full Cycle Project Management Building

Training

& Development Curriculum (L&D) Facilitation of ServiceNow Trai...
Hire Now
Freelance Training developer in Antipolo, Philippines
Technology Consultant and Trainer. Loves new and shiny.
I have almost 20 years of experience with

training

and software development. Most of my career has been spent using Java Enterprise. I started doing Android development in 2009. My more recent forays have been on Google Go and Arduino systems. I've also one of the known tech shapers in the Philippines. I helped found Mobile Monday Manila and the Philippine Android Community. I had also been on of the organizers in editions 2 to 4 of Startup Weekend Manila. I regularly get invited to conduct talks and short

training

courses, and mentor during events by various organizations. I believe there are no stupid questions. I love to discover stuff and would gladly help you on your own journey of discovery.
Are You a
Training
Developer?
Get paid while making an impact. Become a Codementor for the next wave of makers.
Apply Now