Freelance Trading Developers Available for Hire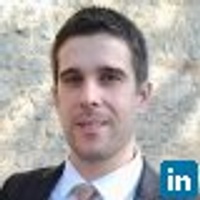 Hire Now
Freelance Trading developer in Lisbon, Portugal
Professionalism and high standards builds trust and long term working relationships
I am a software engineer with over 10 years of experience in developing enterprise solutions. I work with my clients from the concept to delivery, including requirement analysis, solution architecture, implementation, quality assurance, delivery, deployment and maintenance. All the lifecycle of an application is closely followed to guarantee an high quality product. I have experience in working with clients from around the globe, from Macau to the United States, Portugal, Spain, Netherlands and others, in business areas ranging from Financial Markets to Health and Insurance, Technological Startup and others.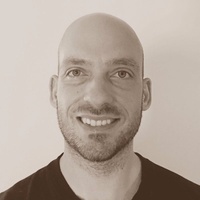 Hire Now
Freelance Trading developer in Ashburn, United States
My key strengths: taking projects from zero to MVP, algorithmic trading and solving complex problems/resolving emergencies
After finishing my PhD, I got involved with a few startups and learnt first-hand the importance of delivering software that works, quickly. If you have an idea or project you want to bring to fruition, I'm your guy. I will help you define the scope for the first version - you Minimum Viable Product (MVP) and think through details that wouldn't come up until you have already spent your money if you hired an agency. This is a HUGE cost-saving you'll get by working with me from the onset! You will also reap the benefits of my Rapid Application Development (RAD) methodology that I have developed over years of building projects like yours. I will use the latest technologies and best tools, and you will get your project built quickly, with a clean code base that can scale with your business ...
Hire Now
Freelance Trading developer in Vancouver, Canada
Developer with over 15 years of professional experience in various technologies.
Developer with over 15 years experience building software in various industries, most recently focused on iOS apps and creative applications using Swift and C++. I have a strong computer science background with emphasis on software architecture and user interfaces. I have worked in aerospace (including a contract for NASA), telecommunications (Nokia), video games (Capcom, Ubisoft) and social-network startups. Most recently I am working on freelance projects and pursuing my interest in blockchain technology and cryptocurrencies.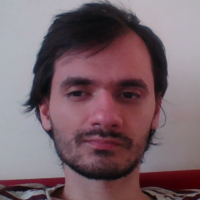 Hire Now
Freelance Trading developer in Ashburn, United States
Developer. Technologist. Entrepreneur.
In my interactions with development partners, contractors, co-workers, I have the habit of review every single line of code I can that interacts directly with my project. As a result I read, understand, debug and fix foreign code all the time, and will be able to solve your problem and help you form a stronger understanding and intuition about improving your project. Former software engineer at Skype, currently involved in several startups in Prague, Czech Republic.
Hire Now
Freelance Trading developer in Ashburn, United States
Data Scientist, R expert, Freelancer
• Data Scientist Freelancer, Kaggle participant. R, Python, D3.js, ML algorithms, predictive models • DWH Developer. Greenplum, Oracle, SAS, Hive, Pig, Talend. • Solid background in software, web development. PHP, CSS3, HTML5, JavaScript, Jquery. C++, Perl, basic algorithms.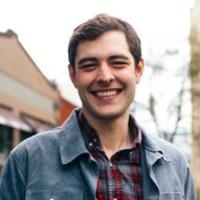 Hire Now
Freelance Trading developer in Tacoma, United States
Partner, Portfolio Manager at Monea Investments
Prior to joining Monea Investments, Patrick was Associate Director and Research Analyst at Threshold Group. While earning his degree in Economics, Patrick worked at Russell Investments in the Alternative Investments division where he developed innovative hedge fund analytics to assist the investment decision making process across Russell's global team. Following graduation he went to work at Threshold Group, founded by George F. Russell Jr. While there he researched capital markets and money managers around the globe. He also managed the portfolio of a major local foundation. In 2013 Patrick took 6 months off to work harder than ever, trekking across the better part of Washington State by foot, sea-kayaking with Orcas in Canada, landing the biggest trout of his life in Yellowstone, and...
Hire Now
Freelance Trading developer in London, United Kingdom
Software Engineer | Data Enthusiast
I'm a software engineer based in London. I have over 7 years experience coding. I have a first in Computer Science and have worked with the British government, IBM and the leading financial data provider (Bloomberg L.P.) . I'm now doing some freelance work now alongside my work in the fintech space.
Hire Now
Freelance Trading developer in Mumbai, India
Full stack C# developer with expertise in Desktop based applications using Winforms and WPF
I have a very strong background in developing desktop based applications using Microsoft Technology. I started with Win32 and then moved to WInforms when it was released. After that I worked on Silverlight and WPF. I have an experience in developing big

trading

application thick client UIs using Microsoft technologies like Winforms, WPF and ASP.Net. I have a total of 14 years of experience in the technology industry. After having worked for 11 years in Engineering departments of various Investment Banks like Morgan Stanley and Nomura using .Net and Java, I decided to use my expertise for freelancing in past 3 years. Being part of the Electronic Markets team at various IBs, I was involved in and responsible to Brainstorm, Design, Develop, Test, Release, Support & Maintain IT Solutions ...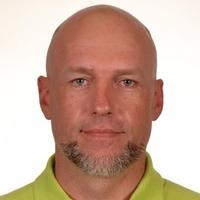 Hire Now
Freelance Trading developer in Kaunas, Republic of Lithuania
Data and Web Developer
Full stack data and web developer making custom data analysis and machine learning applications for clients in investment management,

trading

and other data intensive fields. My main working languages are Python, and Matlab. Currently I am also learning Scala. My last project done for American

trading

company based in Chicago was a Python 3 program running on Fedora Linux that downloads the set of futures

trading

data using Quandl API, tests the data for integrity, makes custom indicator calculations and outputs the data into .csv files. Recently I have also developed and deployed custom web application for international scientific conference organized by one university in Lithuania. It included content publishing, abstract submission and participant management using Python 3 and Dja...
Are You a
Trading
Developer?
Get paid while making an impact. Become a Codementor for the next wave of makers.
Apply Now