Tom Caflisch
MEAN stack developer by day, Rails enthusiast by night, All around front-end magician.
Average Rating
4.9
(34 ratings)
Oct 2016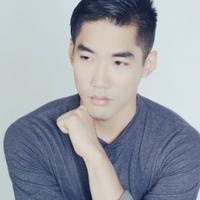 Helped solved some challenging bugs in the backend and testing! Really good teacher!
Feb 2015
Great working with Tom. He explained everything in an understandable manner. Will contact again in the future if I need further assistance.
Aug 2014
Tom was fantastic. Helped me sort through a high-priority JS debug issue for a client's site.
Mar 2014
Tom was very helpful, he explained the process throughout. He is a great mentor to work with. Thank you very much for the help.
Knowledgable and helpful. Solved the main issue I was struggling with. Thanks Tom.
He fixed the issue I was having and was helpful with refactoring the code moving forward as well. I would use again.
Feb 2014
Tom was extremely helpful. He helped me solve both of my issues quickly and did a great job explaining to me what we were doing and why we where doing it. I really like that he did just try to do everything for me but was more interested in teaching me how to do it. Tom is a pro and I would definitely recommend him to anyone who is stuck.