Not looking for Tooling Developers? Find other types of developers: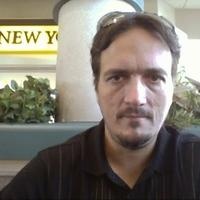 View Profile
Freelance Tooling developer in Montreal, Canada
Started programming at age 12 in 1988 on a Commodore VIC-20. Worked in multiple industries developing various types of software. Decades of experience.
View Profile
Eduardo San Martin Morote
Freelance Tooling developer in Paris, France
Ambitious learner and trainer. Open Source addict. Web Apps craftsman
I invest myself into understanding the product when I help customers to better prioritise the work that should be achieved first and prevent waste. I understand good and bad UX choices. Test driven development helps me to create a business driven code and to keep it clean. I'm a candid person, always open to feedback.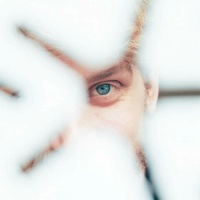 View Profile
Freelance Tooling developer in London, United Kingdom
The only principle that doesn't inhibit progress is: Everything goes.
I dropped physics in 2009 to become a fullstack developer and then partially dropped the developer role in 2016 to work with technology and education. While I can still be a physics teacher and a fullstack developer, what currently drives me is trying to understand how can we improve our relationship with machines through joyfull and mindfull experiences. I believe invention literacy is a way to empower people. If we work together it's very likely I will talk a lot about Paulo Freire and Paul Feyerabend. If you don't know them, you should definitely check them out because they are awesome! On my spare time I am a synth freak, homebrew computer enthusiast, marble run maker and a terrible melodeon player. I'm interested on human machine interaction, communication protocols, procedural and...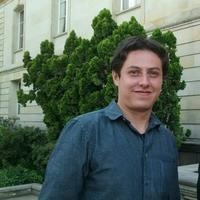 View Profile
Freelance Tooling developer in Bogota, Colombia
Web & Mobile Developer. Co-founder and CTO of Glubers
6+ yrs experience. AngularJS, Javascript / HTML / CSS, Parse.com and Hybrid Mobile Development with AppGyver Supersonic (Multi-Page AngularJS + Ionic + Cordova + Addons). I have taught programming to technical and non-technical people and I have assumed the roles of software architect, lead developer and project manager for several projects, where I've helped many programmers to solve doubts, fix bugs and organize their work for optimal results.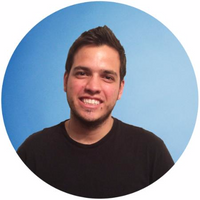 View Profile
Freelance Tooling developer in Vienna, Austria
Software Developer
I'm an exchange student in Vienna - finishing my career here. Born in Argentina.
View Profile
Freelance Tooling developer in Lagos, Nigeria
Web/Mobile Engineer
I am a Computer Programmer with advanced skills in JavaScript, C# and Java. I am an author/tutor for Scotch.io & Sitepoint on Angular and Laravel related topics. I have worked with a couple of technologies including Cordova, ASP.Net, Node, Ionic, Node-Webkit, Angular JS,jQuery, Sails, MEAN Stack, etc. I do have passion for what I do.
View Profile
Freelance Tooling developer in Pasig, Philippines
Open Source Engineer and Advocate
Passionate about web technologies. Internet savvy since 2007, now focused on Drupal. Linux fanatic, open-source advocate, biker, traveller, and above all I'm a proud husband and father.
View Profile
Freelance Tooling developer in Grand Rapids, United States
Python Dev / Tester / Ops - Open Source Contributor
I've been writing code professionally for over 8 years, for start ups to enterprise scale companies. I've worked as a developer, a tester, in operations, and in support. I've contributed to open source projects and made some of my own. I have been testing web applications with Selenium for three years and have had a patch to the Python Selenium driver accepted by the maintainers.
View Profile
Jesús Rodríguez Rodríguez
Freelance Tooling developer in La Línea de la Concepción, Spain
Teaching other people about how to use Angular.JS in their projects. I have been administrating the official IRC channel while giving support. Also I write Angular.JS tips and tricks.
View Profile
Freelance Tooling developer in Chippendale, Australia
Minimalist pythonian who cares deeply about end users
I love software, especially the kind that's used by others as building blocks to make greater ones. I have hence developed a passion for simplicity and robustness.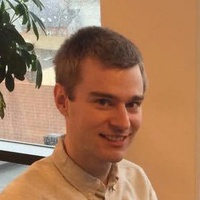 View Profile
Freelance Tooling developer in Odense, Denmark
Friendly Dane that knows a thing or two about software development
I get smarter every day. Just like you. So let's get smarter together :). I've been working with computers and software all my life, from modding games to coding real-life systems that tens of thousands of people rely on every single day. I love the world of tech, from the smallest detail to the big picture, so let me have a look at your problem! I've previously enjoyed teaching and mentoring Danish university students for several years, and am now offering my help here at Codementor. In my daily life, I'm a full-time software engineer at a Danish IT company. Check out my expertise section for more information about my skills!
Are You a
Tooling
Developer?
Get paid while making an impact. Become a Codementor for the next wave of makers.
Apply Now