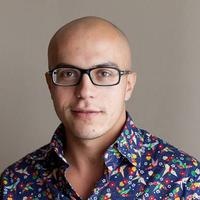 Tony
web-analytics and conversion rate optimization
For every 15 minutes
I'm a Google Analytics (Google certified), Google Tag Manager and conversion rate optimization (CRO) consultant with more than 10 years experience in digital marketing. I've had clients from almost any field: starting from simple corporate web-sites, to big online travel-services and ecommerce companies. Here are the tasks I can help you with. 1. Simple Google Analytics and Universal Analytics settings - goal tracking - ecommerce tracking - making custom reports - audit of current settings and troubleshooting - custom dimensions and metrics 2. Complex Google Analytics/Universal Analytics and Google Tag Manager settings and consulting: - setting Enhanced Ecommerce reports - A/B-testing (Google Content Experiments, Optimizely, Visual Website Optimizer, Marketizator) - migration to Google Tag Manager - syncronizing data from your CRM or other system with Google/Universal Analytics - making custom reports, based on Google Analytics API anywhere you want: on a special page, in Google Spredsheets, etc. 3. Conversion rate consulting (to increase sales and other metrics of site efficiency): - making a document with personas - special description of your target audience, which helps to improve your site efficiency - creating plan of A/B and multivariate testing - audit of data you have and making a strategy of conversion and retention rate optimization 4. Landing page development. As my main expertise is conversion rate optimization and web-analytics, the landing pages I develop are based on my experience on making sites convert better. I will be happy to help with my expertise!
Moscow (+03:00)
Portuguese, Russian, English
I am Google Analytics certified and have experience in Google Analytics of around 3 years (including setting-up goal, event, funnel, ecommerce and enhanced ecommerce tracking, analyzing, troubleshooting and making measurement plan: recommendation of KPI's, making needed custom reports and dashboards; also working with API).
I have experience in conversion rate optimization of around 3 years (my main tools are: Optimizely, Visual Website Optimizer and Google Analytics (I'm Google certified)). This includes analytics, getting actionable insights from statistics, reporting and AB/MVT testing (from idea to implementation, including jQuery coding, and reporting, including making hypothesis and testing plan) to provide for better site performance.
I have experience in Google Tag Manager of around 3 years (installing, setting up anything that can be set in Google Analytics through GTM, installing third party pixels, using jQuery to build complex tags, etc.).
Average Rating
4.7
(3 ratings)
Tony is a Google Analytics expert. He is quick, honest and effective. Highly recommended!
Good first call with Tony. Looking forward to more sessions.