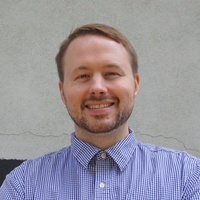 Tom Geraghty
Full Stack JavaScript Developer
Paparanni Photo Blog ExpressJS Server
An ExpressJS web framework application in the Node environment that serves server side rendered PUG (formerly Jade) template files in the form of a Photography Blog.
Github repositories
scripts
Scripts holder: for fun and utility scripts and snippets
create-react-app-with-sass
A zshell script that generates a Create React App front end development environment with SASS.
Hosting an Express Server NodeJS Application with Linode
A guide on setting up an ExpressJS web framework server on Linux hosting such as Linode. Includes instruction on securing the server with SSH rules, IPV4/6 fort forwarding, and firewall rules using iptables and ufw/uncomplicated firewall.
Average Rating
5.0
(6 ratings)
Great work, efficient. Excellent explanation skills.
Tom offered help via email even before the job started! Very appreciative. :)
Possessed good java programming skills and make sure I understand everything all the way. He is a great tutor really recommend.
Had a question regarding JS execution model -- concurrency / async / lack of "threading". Very knowledgable.
Tom was extremely helpful in helping me solve an html bug before we had a ton of traffic coming to our site for a sale. He was very responsive and worked through several solutions quickly until we got a resolution. And, he offered recommendations to make things easier for me going forward. Much appreciated!