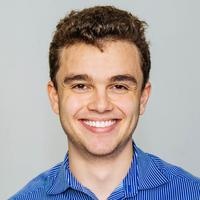 Anatoliy Zaslavskiy
JS, Backbone, and Data Viz Expert (Great for Mentoring, Second Set Of Eyes, Architecture, Tough Bugs)
$65.00
For every 15 minutes
A little bit about me: - Backbone.js expert - Worked with very large Data Visualization projects for the NY Fed and WSJ including maps, scatterplots, and all sort of D3 craziness - I work as a FrontEnd Engineer at a Series C enterprise software startup - I own a startup Software Consultancy called Oselot (making Enterprise Workflow software). - I also am an owner in a Semantic Web Tech firm (Datrixo.com). We basically are pioneers in using RDF for business and are currently applying this powerful cutting edge tech to anything from finance to cannibis. - I worked at large companies such as the Federal Reserve, WSJ as well as small companies. startups, and web shops - HUUUUGE proponent of Pair Programming. @ Fed I pioneered a team room where I spent ~ 90% of my coding time in Senior - Senior & Senior - Junior coding situations, also set up lots of Junior - Junior partnerships. You: - Junior-Mid level Backbone.js programmer who needs some advice/code review/architecture or debugging help - Senior level Backbone.js programmer who wants to bounce ideas and architecture off off someone - Need help setting up Grunt, Bower, Require.js, GIT, or any other JS Environment tools
3
JavaScript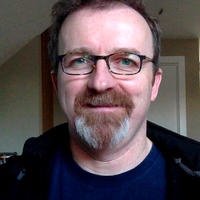 3
Node.js
Average Rating
4.9
(69 ratings)
He is very patient and overall a great guy to work with.
He is truly an expert and a great mentor.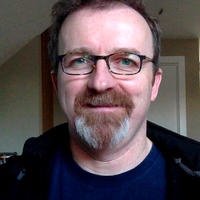 Anatoliy was able to grasp the scope of my project very quickly, point out what worked and what didn't, and point me in the right direction with my project! Thank you!
Super knowledgeable, quick, patient to explain things, really knows what he's doing, especially with D3.
Great communication skills, very patient, very knowledgeable!
Awesome. Has great knowledge of stuff.
Anatoliy did a wonderful job of explaining D3 concepts and helped me clean up and improve the code quality. Terrific explanations and great in depth knowledge.
Really great Tutor! He wasted no time at the beginning of the session and he debugged the issue with me to find all the issues with my script. I would definitely work with him again
Anatoliy loves complex problems and doesn't mind breaking into the basics while solving them!
Wow, amazing - Anatoliy surpassed all my expectations.
VIEW MORE REVIEWS