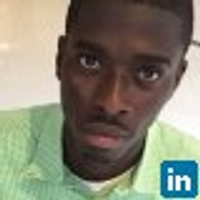 'Tofunmi Babatunde
Solutions Architect and Developer Mentor
Tofunmi has an exceptional understanding of engineering and technology. He is highly motivated, innovative, confident, flexible, resilient and hardworking to produce solutions. He is also vast in Software engineering after acquiring valuable and transferable skill sets from internship, professional working environments, research & development and community services both as a product manager and a programmer.
Optimized a Telecoms service delivery platform to handle 60,000 concurrent request from message delivery response. Converted a manual integration process to a continous delivery system for 20 independent host. Migrated bare metal servers to KVM powered IPSEC/VPN configuration
Developed over 10 wordpress custom themes with high functionality and scalability.
A portal that enables aggregation of MSISDN from front desk offciials across the country. It exposes API to service provider to avoid any violation whatsoever
2015
Client: Telecoms operator in Nigeria
Telecoms Value Added Service Delivery Platform
Helps manage SMS, IVR and USSD services
2016
Client: Value Added Service Providers
How I Learned Linux
This will change your perspective to learning Linux.