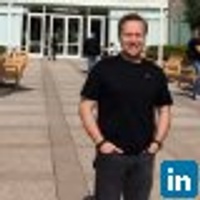 Todd Hopkinson
Senior iOS Developer & Technologist
$25.00
For every 15 minutes
Todd Hopkinson is a technologist and principal member & software developer at Lava Monster Labs, with a passion for developing world-class products and contributing to top-talent creative and technology teams. Todd was Nike's iOS Team Lead on the FuelBand application.  He has worked for clients developing fitness, payment, wallet, hotel, shopping, travel, pharmaceutical, and other applications. His experience includes direct collaborations with Nike, Apple, Synapse, R/GA, and many more talented groups. He spent nearly a decade developing software at aerospace and defense company General Dynamics. He also published several independent iOS apps to the AppStore.
I published numerous apps written in Objective-C and in fact developed and deployed a smashingly successful for Nike which had millions of faithful users - the Nike FuelBand app (now called Nike Fuel)
Developed and published numerous apps, most prominently the Nike FuelBand iOS application which had multiple millions of users and an consistenly strong user rating.
Average Rating
5.0
(1 rating)
Very nice guy who is willing to keep trying things. In the end he couldn't solve my problem in one session but he didn't give up and I would contact him again for iOS and xCode.