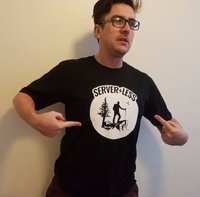 Toby Hede
Serverless Architect and Developer
$10.00
For every 15 minutes
I am an experienced Developer and Polyglot Programmer, based in Sydney, Australia. I specialise in Serverless Architectures and the AWS platform. I've been developing serverless applications with TypeScript and JavaScript, but I've experience with a bunch of other languages as well. I quite like databases, and distributed systems.
I've been working with AWS Lambda since it was released in 2014, and with the Serverless for the last year and a half. My current role sees me leading and mentoring 6 squads to develop serverless architectures for the AWS platform.
I've been working with AWS since the very early days of S3 and EC2. I am the Head of Architecture for a large software development company in Australia, concerned with all aspects of architecture on the AWS platform. I hold 3 AWS Certifications - Solution Architect Associate, Developer Associate and SysAdmin Associate. Currently working on the Architect Professional.
I've been working with databases of all types for over 15 years. I have a particular fondness for Postgres, but I work with MySQL and SQL Server as well.
Github repositories
go-underscore
Helpfully Functional Go - A useful collection of Go utilities. Designed for programmer happiness.
postsql
Functions for transforming PostgreSQL and PL/v8 into a totally awesome JSON document store