Not looking for Tmux Developers? Find other types of developers: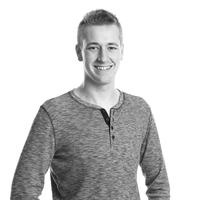 Hire Now
Freelance Tmux developer in Amsterdam, Netherlands
React Expert - Clojure Hacker - OSS Contributor
I've been using

TMUX

since I started using vi, and have found ways to augment any developers terminal expirience with a very minimal usage of TMUX
Hire Now
Freelance Tmux developer in Berlin, Germany
I help business with their tech
Using it on a daily basis. No scripting experience though.
Hire Now
Freelance Tmux developer in Toronto, Canada
I love debugging code and teaching others what I've learned along the way
Tmux is fantastic for starting and resuming projects. For example, I've got a saved rails session that automatically opens among other things: rails server rails console A heavilly grepped development log to make debugging quicker tig (A command base git information viewer)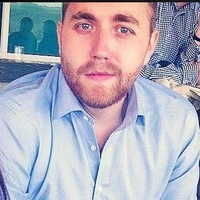 Hire Now
Freelance Tmux developer in Shepherds Bush, United Kingdom
Expert Senior Software Engineer and Mentor
DISCOUNTED RATE - I am offering a reduced rate for a limited time as I am new to the codementor platform. My heart is in Scotland, but I live in Bristol UK. I have over 10 years coding and teaching experience. I have previously worked at a leading British University, a top UK Security Consultancy and currently one of the foremost Consulting and Technology companies in the world. I am also a published Computer Scientist in Human and Computer Interaction.
Hire Now
Freelance Tmux developer in Makati City, Philippines
Geek and Entrepreneur
I'm a geek and an entrepreneur that takes pride in solving tasks elegantly within set limitations. I have had my own share of achievements and challenges with my own businesses and projects in my 15+ years as a developer. I love working with others and sharing and expanding my knowledge, which is why I'm excited to share my expertise as a mentor, colleague or consultant on your project. /**  * Technologies I work with but not limited to.  * @return a well-equipped toolbox  */ ⦾ PHP (all versions), expert level (I write PSR-2 style) ⦾ JavaScript in multiple flavors (ES6, TypeScript, CoffeeScript, etc), expert level ⦾ In varying degrees: Go, Python, Java, Elm, Elixir. I can switch between languages and language styles, and explicitly make use of design patterns ⦾ Frameworks that...
Hire Now
Freelance Tmux developer in St Louis, United States
Full-Stack Web Developer
Experienced Developer with a demonstrated history of working in the computer software industry. Skilled in JavaScript, React.js, Node.js, Go, Technical Writing and Editing, and Adobe Creative Suite. Strong engineering professional with a passion for instructional writing.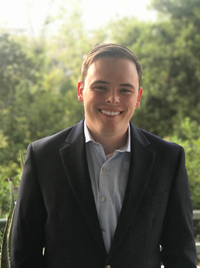 Hire Now
Freelance Tmux developer in Los Angeles, United States
Let me help solve your toughest problems.
I pride myself on my ability to write solid, well documented and fully tested software. With the projects that I have worked on, my software has not only needed to hold up to use by its users, it has also needed to be able to withstand scrutiny in court. As a result, I take writing quality code very seriously. Over the last few years I have worked on creating a platform to revolutionize the way that investigators (of all kinds) explore unstructured data, primarily text documents. I did this by taking advantage of the latest technologies and techniques in information retrieval and natural language processing. I also created a simple yet powerful language that allows investigators to ask deeper questions of the data. The end result of all of that effort is a system that allowed a forensic ...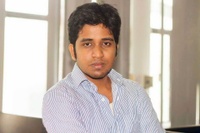 Hire Now
Freelance Tmux developer in Colombo, Sri Lanka
Full Stack Developer
Make complex things simple. I am here to help you and in turn hopefully learn something from you.
Hire Now
Freelance Tmux developer in Colombo, Sri Lanka
Fullstack developer with 4+ years of experience based in San Francisco
I consider myself a quick learner, solutionist and a fun loving technology enthusiast who is passionate in solving real world problems. I have keen interest to be exposed to the bleeding edge of the technology to innovate with the community as well as to build effective and reliable products fast.I have worked with many technologies that scales from server side to client side, from circuit level to OS to the application level. I am passionate in developing applications thousands of people use every day.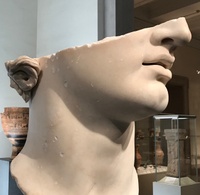 Hire Now
Freelance Tmux developer in Lagos, Nigeria
I'm just smart and I like to code.
I am drawn into a world of computers and code and its where I live and breathe. I have delved into numerous programming language and technologies including MEAN and FAN Stack, Ruby, Python, Linux and also spend time hacking stuffs.
Hire Now
Freelance Tmux developer in Rio de Janeiro, Brazil
Fullstack Javascript Engineer at ​@Privacy.com​. Helping startups such as ​@ConvertKit​ and TimelyApp.com build large-scale web apps and browser extensions with TDD
I have 3+ years of experience development AngularJS applications with TDD for SaaS products. I have worked with companies such as Timely App, ConvertKit and Ftopia. If you are struggling with an Angular problem for more than 30 minutes, check with me and I may be able to help you solve it.
Hire Now
Freelance Tmux developer in San Francisco, United States
Clojure enthusiast, obsessed with computers
Code therapist here, talk to me about your code! I am here to help. I am a backend software engineer, and use my bash/Clojure ninja skills to write fault-tolerant data processing applications; wrap in docker, and deploy on a distributed systems Unix environment.
Hire Now
Freelance Tmux developer in Wrocław, Poland
Full-stack web developer. I work daily in Vim with Ruby (5 years of experience with Rails), and JavaScript (3 years of experience with AngularJS). I know Git outside-in. I work in

tmux

and zsh. I have deep knowledge of web development in general. I do open source in Node.js and Ruby.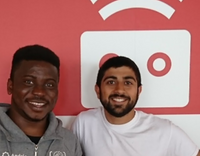 Hire Now
Freelance Tmux developer in Lagos, Nigeria
Software Developer
I love to cook, and if you've watched some of my tutorials, I like using cooking as an example. I also like to cook good and quality code that are easily maintainable and scalable in the long run. Aside coding, I write fictional stories, love swimming and trying out risky things. Life is short so I live on the edge. I am also a good teacher and an obedient student, I love to pair program with anyone willing to. I so much believe that knowledge is not found in one place or one individual, you can find knowledge in anywhere even in places where you list expect.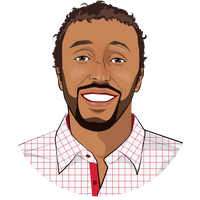 Hire Now
Freelance Tmux developer in Birmingham, United Kingdom
Friend/Mentor to help you grok programming
Programming is hard, and our industry is constantly evolving. New languages/frameworks are released almost every year and there's a lot to learn. I've been programming professionally for over two years and before that it was my hobby for three years. I think the most important thing for new developers is a mentor that can show them how to be independent and solve problems on their own. No one knows all the answers but the difference between experienced developers and new developers is, someone experienced is used to the challenges of not knowing a solution and eventually finding one. I can help you get used to programming and solving problems on you're own. Hit me up you're interested.
Are You a
Tmux
Developer?
Get paid while making an impact. Become a Codementor for the next wave of makers.
Apply Now