Thomas Beihl
Experienced coder and communicator here to help.
$25.00
For every 15 minutes
Hi, I've been coding since I first picked up TSR basic on a IBM PC clone. Today, I have taken a break from full time employment to start a part time Masters in Software Engineering at Oxford, which gives me time to solve challenging problems for people all around.
I have been loving Ruby on Rails for the past 7 years. Projects of mine have hit the front page of Reddit, solved the needs of non-profits, and managed devops for Fortune 500 companies.
I have been running and managing linux since I was seven years old. My 10 years of more professional experience has primarily been in the Ubuntu / RHEL / Fedora areas.
Average Rating
5.0
(2 ratings)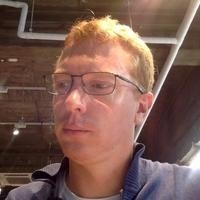 Thomas solved the issue in Rais with devise + google auth proficiently. Good job.
Was really helpful. Helped me solve my issue in less than half an hour !