Not looking for Tls Developers? Find other types of developers: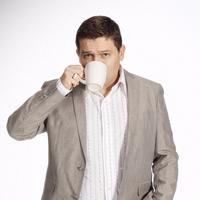 View Profile
Hosea Baker - Creative Problem Solver
Freelance Tls developer in Dallas, United States
Assess, Design, Build & Repeat. Data rules everything around me. UX research and design, analytics, SEO, and frontend development are my strong suits. Based out of Dallas, TX
My experience ranges from installing, configuring, and troubleshooting SSL certificates from free to wildcard, multi-domain, and extended validation. I have worked with digital certificate providers Comodo, DigiCert, Let's Encrypt, GeoTrust, RapidSSL, and Verisign. Google has already announced they give search ranking preferences to secured sites, and shortly Chrome will be identifying HTTP sites as "non-secure". Getting your site moved over to HTTPS should be a priority for everyone, at this point.
View Profile
Freelance Tls developer in Delhi, India
Current focus is "Coding Alexa skills in Ruby on Rails"
Expertise in moving websites over HTTPS and also a big supporter of Letsencrypt revolution( https://letsencrypt.org/ ) to make SSL available to everyone for free.
View Profile
Freelance Tls developer in Boulder, United States
Web developer w/ 17+ years expertise, providing structured solutions, focused on startups. DevOPs
Creating usable websites is my passion. I have a history of building reliable online solutions for clients around the world. As my workflow capabilities improve, virtual servers are going to become a critical component, being able to quickly spin up servers, test code and deploy will be advantageous. Networking is a great way to develop and grow skills to take my ideas to a larger audience, helping to create a solid path toward building a successful startup -- the next step on my list of goals. Specialties: Web development, online security practices, MySQL, Apache, Navicat, Sublime Text, Fireworks, Acrobat Pro, GIT, Google, PHP, XML, RSS, HTML5, CSS3 standards, jQuery, Apache, Web Analytics, Cacti, mail server administration, public speaking, software installation, CCNA, multi-tasking, a...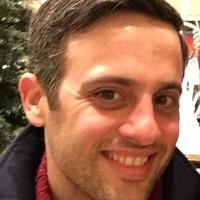 View Profile
Freelance Tls developer in Forest Hills, United States
CTO/Founder at Nimblechat
Currently working on Nimblechat, food delivery chatbot! https://www.nimblechat.com Sidepad, game controller: http://bit.ly/sidepad I geek out on distributed infrastructure for high-speed computing at scale and code optimization. Things I've done: Autoscaling streaming media relay systems to hundreds of thousands of listeners on AWS with EC2, Elasticache, RDS, Route53, VPC, IAM and ELB. Developed production applications using React with Redux and React Router. Fully tested and resilient with Mocha, Chai, Sinon, and hosted on S3, EC2. Set up continuous integration environments manually with EC2, Jenkins, and Github. Also, prepared continuous deployment environments using Jenkins, EC2, AWS CodeBuild, CodePipeline and CodeDeploy. Developed and deployed NodeJS backend system...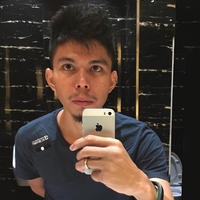 View Profile
Freelance Tls developer in Talisay City, Philippines
C# | Javascript | PHP | Python | Objective C | AWS | NodeJS | ASP.NET | Linux
Hi! My name is Clark, I started coding since I was between 10-12? I can't even remember. It started from editing Game files to enabling cheats to making my own game private servers. Now I'm 25, a full stack software developer. Though I have still so much to learn! I'm pretty sure I have a thing or two of knowledge to share with you, never stop learning!
View Profile
Freelance Tls developer in Makati City, Philippines
Geek and Entrepreneur
I'm a geek and an entrepreneur that takes pride in solving tasks elegantly within set limitations. I have had my own share of achievements and challenges with my own businesses and projects in my 15+ years as a developer. I love working with others and sharing and expanding my knowledge, which is why I'm excited to share my expertise as a mentor, colleague or consultant on your project. /**  * Technologies I work with but not limited to.  * @return a well-equipped toolbox  */ ⦾ PHP (all versions), expert level (I write PSR-2 style) ⦾ JavaScript in multiple flavors (ES6, TypeScript, CoffeeScript, etc), expert level ⦾ In varying degrees: Go, Python, Java, Elm, Elixir. I can switch between languages and language styles, and explicitly make use of design patterns ⦾ Frameworks that...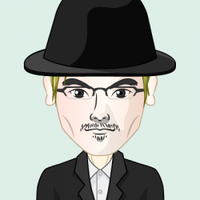 View Profile
Freelance Tls developer in Pittsburgh, United States
Patient teaching ... (Program/System)Design help ... Implementation help.
Full stack development, python/tornado/postgres/html/css/JS, C++ veteran, rendering. I can help with any of the above, using or creating algorithms and data structures to solve interesting problems.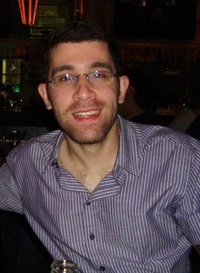 View Profile
Freelance Tls developer in Tel Aviv, Israel
Former Microsoft R&D senior technical lead and current VP development at Seegnature (fully hands on)
Experienced Vice President Of Development with a demonstrated history of working in the information technology and services industry. Skilled in Python, Django, K8s, AngularJS, JavaScript, HTML5, and C#. Autodidact and a fast learner. Likes innovative work, changing ideas with others and learning new things. Strong business development professional with a B.Sc. in Computer Science and a M.Sc. focused in Finance-Accounting from Tel Aviv University.
View Profile
Freelance Tls developer in Miami, United States
Solutions Architect
Passionate about software from DevOPS to Quality Assurance, from Developer to Architect with the right amount of business skills, marketing and sales. Specialties: Distributed Application Design, Object Orientated Programming, AngularJS, REST API Design, PHP, MySQL, PhalconPHP, MongoDB, Python, Flask, Zend Framework, Linux Administration, Symfony, Quick Test Professional, WatiN/R, Magento, Wordpress, Adobe & Microsoft Suite, MacOs, Amazon Web Services, Google Cloud, VMWare and more. Large Scale Software Development Strategies, Center for Disease Control regulations and reporting guidelines. Health Information Exchanges, Direct Secure Messaging, HIPAA Regulations and Meaningful Use guidelines. Experienced in successfully negotiating and implementing new technologies in change-advers...
View Profile
Freelance Tls developer in Rishon LeZiyyon, Israel
Expert developer, designer and architect. Specialize in performance optimization, debugging and code refactoring
I have over 17 years experience in development and I've been exposed to a huge and varying amount of technology. I especially enjoy finding those pesky bugs and optimizing code and databases.
View Profile
Freelance Tls developer in Suleja, Nigeria
Full stack javascript developer | Aspiring startup founder
I love to help people debug and solve code issues. Basically, pair programming is cool.
View Profile
Freelance Tls developer in Marquette, United States
Emergency support specialist, cloud consultant, lifetime coder, Linux ninja, security guru, developer-operations liasion, systems administrator. Often called 'rockstar', 'unicorn', 'hero', 'savior', 'recluse'; seldom called on the phone.
I put out cyber fires over donuts and camp fires. Polyphasic sleeper serving all timezones! Provider of live-help in real-time via video conference for technologies I have mastered and problems no one else can solve. Writer of re-brandable content management systems (every app has content, does it not?), re-usable apps & APIs, member of Mensa & Intertel, slayer of salmon. Human languages for fun, programming languages for breakfast. I left Detroit in the Dot-Com era to live deep in the north woods, I wear camo every day and kill my own food when I have to. I solve my own problems with grace and efficiency. I'll be happy to solve yours! My three most valuable skills: * Problem solving * Anticipation (of variables and user expectations) * Machine logic These skills, when applied t...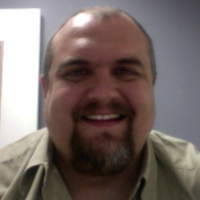 View Profile
Freelance Tls developer in Johannesburg, South Africa
Professional IT Technologist & Executive | Software Development | Mobile App Development | IT Strategy | Hosting |
I've been developing and programming forever. It is what I do. I *love* helping people. I know many languages and methods. I've implemented many different things and I can usually find solutions to issues in a heartbeat. Let me help you , you will be glad you did.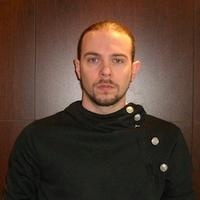 View Profile
Freelance Tls developer in Ashland, United States
Independent Internet Professional
I'm a solutions-oriented full-stack web developer with several years experience in PHP, SQL, JavaScript, HTML/XML/XSLT, CSS, Linux/Windows, Bash and many frameworks/plugins/products thereof including: Laravel, CodeIgnitor, Zend, Ratchet, Composer, MySQL, MSSQL, jQuery, YUI, Bootstrap, Angular, Grunt, Sass, Compass, AWS, Apache, Nginx, IIS, Magento, Expression Engine, WordPress, Movable Type, and Cascade Server to name a few. Whether I'm hired to work as part of a multi-dev team, team lead, or the sole developer on a project I make a deliberate effort to adapt, relate, and interact with my peers on their level so we're all on the same page and as cohesive as possible; and as John "Hannibal" Smith says "I love it when a plan comes together". Every teacher can learn from their students and e...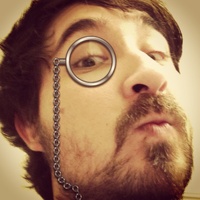 View Profile
Freelance Tls developer in Denver, United States
Software Craftsman
I'm a software developer (generalist / polyglot) who is devoted on learning and educating cutting edge technologies. I have over 12+ years of industry experience with design, development and system architecture. I have a strong background in web application development, yet recently proficient in crafting iOS apps. Majority of my experience has been in business applications, from large complex enterprise systems to smaller sophisticated tools for small businesses. Available to assist with any sized project or issue you have!? Reach out anytime day or night!
Are You a
Tls
Developer?
Get paid while making an impact. Become a Codementor for the next wave of makers.
Apply Now