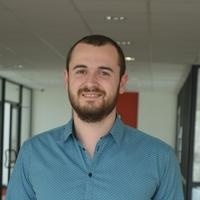 Teodor Savov
Patient, easy-going, specialized in ASP.NET Web API, MS SQL and Cloud applications
$20.00
For every 15 minutes
I graduated the American University in Bulgaria in 2016 with a double major in Computer Science and Information Systems. In early 2016 I became one of the co-founders of Centroida, where we designed and built Central Property - a complete cross-platform solution for property managers. I have 3+ years of experience with Microsoft.NET and MS SQL - including Entity Framework, .NET MVC, and .NET Web API. I have designed and implemented the entire back-end structure of numerous projects, including Central Property, using the aforementioned technologies. I also have experience with back-end Node.js, AWS (Lambda, S3, Route 53, DynamoDB etc.), having developed several infrastructures for products working with big data. As hobby projects, I like creating simple games - both multiplayer browser games and stand-alone indie games.
Sofia (+02:00)
German, English
3
SQL
Average Rating
5.0
(7 ratings)
Teodor was able to assist me in correcting my issue with a custom confirm email link.
Great professional. Really helpful and kind. I had a problem with visual studio and javascript and he solved it in no time! Highly recommended!
Another good session with a great mentor. Teodor was able to assist me in resolving the issue with Google Captcha that I had as well as assisting me with resolving the issue with my custom error pages. He even offered to send me education on improving my skillset and getting started with mobile apps.
Extremely knowledgeable in what he does
Teodor Savov provided best use information as well as mentoring me in the cause of my issue and how to avoid it later on. He was able to assist me in resolving my issue in a timely manner. I would definitely reccomend use his services again in the future.