Not looking for Tkinter Developers? Find other types of developers: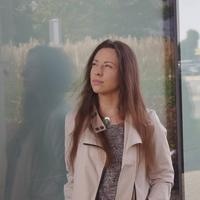 View Profile
Freelance Tkinter developer in Gdańsk, Poland
Software Development Engineer @ Amazon
I'm a Master student of Software Engineering and SDE at Amazon (Alexa Language Technologies). I've done a couple of internships during my studies, including ones at Nvidia (Linux graphics drivers), Microsoft (Office, primarily worked on projects related to MS Word and MS Sway) and Amazon (I work on Text-to-Speech framework for Amazon Polly and Alexa). I've been programming for around 10 years now. I also used to be a Student Teaching Assistant and I find teaching/mentoring extremely motivating - sometimes I'd get introduced to new interesting topics that I'd probably never think of finding out about on my own if it wasn't for the purpose of explaining it to someone else. Sometimes I'd get a completely new perspective on subjects I thought I knew when trying to find a way to present it to ...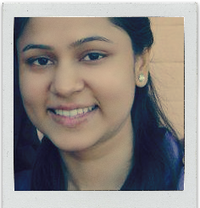 View Profile
Freelance Tkinter developer in Delhi, India
Your most patient Programming Tutor
I am a software engineer. I graduated (with Honours) in Information Systems from my country's most prestigious college "BITS Pilani". I was course topper for many of the curriculum subjects we had. I am a full-time online tutor and have 4 years of online tutoring experience, teaching students of all levels ranging from Kindergarten to University. I help students get better grades. I also used to help juniors in my college by sharing my knowledge and experience with them. I have also volunteered to mentor rural kids in a non-profit organisation.
View Profile
Freelance Tkinter developer in Lagos, Nigeria
Full-stack web/mobile developer. Machine Learning enthusiast.
I have several years experience programming in different languages, making applications for web, mobile and desktop. I have worked in startups as well as established companies, and use a combination of Javascript (JQuery/Angular/React), ABAP, Node, Ionic, Python and PHP. I believe in sharing knowledge with others, and like helping people solve their problems Additionally, I am a functional SAP PS/BI Consultant and Machine Learning enthusiast.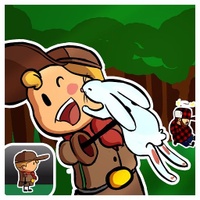 View Profile
Freelance Tkinter developer in Ghaziabad, India
Full Stack Developer, Jack of all trades developer. Games, Websites, Apps! Unity3D, Python, Java, Javascript, PHP, Databases C/C++, C#, Android, Windows Phone Apps
I have keen interest in programming,algorithms and software development. I love to learn new technologies and build something new and different.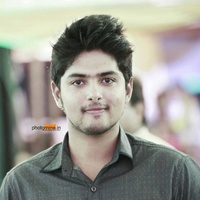 View Profile
Freelance Tkinter developer in Chennai, India
I aspire to be Faster than the rest, Better than the best
I am a growth engineer at a young american e-commerce startup. I spend most of my time writing ETL processes. I advice young talented people on how to stay focussed and excel in coding.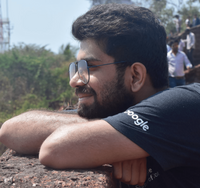 View Profile
Freelance Tkinter developer in Lucknow, India
Ethics, emotions and self-pride driven individual.
Hi!, My name is Kuldeep. I work as a Mobile and Desktop+Raspberry pi Software Developer. With React-Native on Mobile(Android + iOS) and Kivy for Desktop(Linux, Windows and MacOSX) and Raspberry pi. My capabilities for React-Native: testing (jest/detox), integrate redux, codepush, firebase, loggers, writing native module, writing native UI components, Authentication, simple and sweet UI, Animations and gesture integration, publish on both Google and Apple store, did I miss anything? My capabilities with Kivy: I will build a sweet and simple UI for your app/ software. Kivy works on these platforms: Mac, Windows, Linux, Android, ios and raspberry pi but surprisingly a majority of projects I have done were for raspberry pi. I am a basketball player for 6 years, I like blogging, I really l...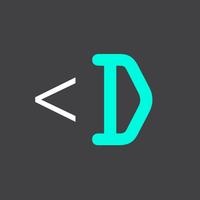 View Profile
Freelance Tkinter developer in Houston, United States
Application Security Architect
Application Security Architect with extensive background in software engineering. Focus includes web applications, security, automation, training, Python, Go, PHP. I can teach you how to program, help you fix a bug in your program, guide you on starting or achitecting your projects, perform mock interviews for developer or security positions, review and test the security of an application, and perform vulnerability assessments and penetration tests.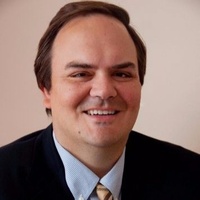 View Profile
Freelance Tkinter developer in Hillsborough, United States
Developer / System Architect
• Leader with a collaborative, hands-on approach to build, coach and mentor technology teams. • Experienced project manager and systems implementer with a track record of successfully completing projects on time and on budget. • Strong ability to translate business needs into technical solutions with clear and concise explanations for technical and nontechnical users.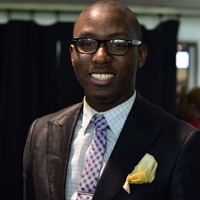 View Profile
Freelance Tkinter developer in Nashville, United States
High Quality Executor and Instructor
I love solving and helping others solve interesting problems. I enjoy finding relatable analogies to explain new concepts. I'm a recent Computer and Information Systems Engineering PhD. I also have a MS in Computer Science and a BA in Mathematics.
View Profile
Freelance Tkinter developer in Riga, Latvia
Too perfectionist to sleep while a problem remains unsolved
And I get plenty of sleep, so there's that. Same goes for ununderstood concepts. On a serious note, though, I'm really good at getting familiar with environments I'm not accustomed to, regardless of my expertise in them. It could be a language I've never used, or a framework I've never heard of, but if it's broken / unfinished - I will ~plow~ Google my way through it, fix what's wrong / missing, and will have a perfect rationale for most of the decisions made along the way, with 5% artistic touch.
Are You a
Tkinter
Developer?
Get paid while making an impact. Become a Codementor for the next wave of makers.
Apply Now