Not looking for Time Developers? Find other types of developers: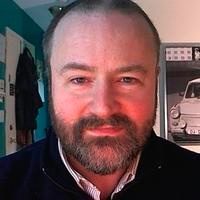 View Profile
Freelance Time developer in Ashburn, United States
full-stack Python & JavaScript ● IT architect & strategist ● DevOps ● smokejumper
• Expert full-stack Python & JavaScript developer • Full DevOps: project architecture to production deployment at scale • Outstanding trouble-shooter and "OMG! Everything is on fire! HALP!!" first responder • Strong web app, data structures, data science, and visualization skills • Enjoy complex integration and automation challenges • Love mentoring. Half-price rate ($60/hr) for all genuine students
View Profile
Freelance Time developer in Mansfield, United States
C Operating Systems Engineer
I work mostly on operating systems and to be more specific embedded operating systems. I have experiences with Linux as well but my main area of expertise consists of custom real-time operating systems.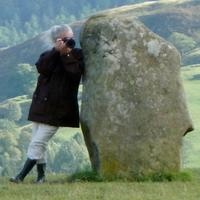 View Profile
Freelance Time developer in Barking, United Kingdom
CTO & Chief Hacker @ ConceptSauce ltd, consultant, poet and author
30+ years systems design and devops, tech lead on many startups. Consultant — introducing and using Docker workflows from dev to deployment, systems automation, lean workflows. Currently developing solutions in nodejs, golang (go), front-end, reactjs, ES6. 

"Whatever the job takes" would be a good motto I guess. Hardware, software, systems design, deployment strategies , linux admin, strategic planning and evaluation, even the odd bit of graphics and making the coffee when needed. Have to admit I'm no good at the coffee part - it's just not my cup of tea :) Have a specific need please ask, 30+ years covers a lot more ground than I put in here. Past clients include: Chaumet jewellers, Atari, Activision, Nomura, Guardian Royal Exchange Assurance, AA, RAC, Pioneer Concrete, MOD, NHS...
View Profile
Freelance Time developer in Turin, Italy
javascript enthusiast with a taste for all new web technologies.
I have been programming on various web and cross platform stacks for 5 years. I love making things and helping people build things. If you need help with your project, fixing bug, refactoring codebase, guidance on how to give your web/mobile app a better architectural foundation, I'm your guy. Can't keep my hands off of all the shiny new web technologies and all the open source javascript stuff!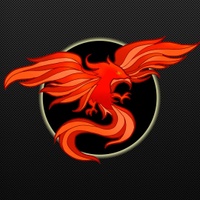 View Profile
Freelance Time developer in Bengaluru, India
GSOC '16, Deep Learning @ Pitney Bowes
I am currently working as a deep learning engineer at Predible Health, Bangalore. We are using deep learning and cloud computation to deliver radiology reporting on web browsers. My specialties are building deep learning pipelines, scientific computing and building high performance python libraries. Ground Rules: 1. Payments will only be accepted via Codementor platform. 2. I will refund the amount if you are not satisfied. 3. max( myrate, yourrequestRate ) will be applicable.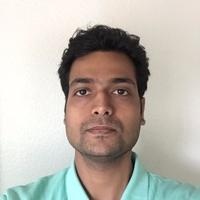 View Profile
Freelance Time developer in Jaipur, India
Consultant | Technical Speaker | Startup Founder | Full Stack Developer | Chatbots | AI | Machine Learning | JavaScript | jQuery | NodeJS | AngularJS | MongoDB | MeteorJS | ElasticSearch | Firebase | Android | Ionic | Mocha | Digitalocean | MySQL
** Full

Time

Consultant, Entrepreneur, Developer. ** ** One Minute Quick Video Intro : https://www.youtube.com/watch?v=ylxt9a-izOw ** Most Searched for Consultant For Chatbots and Voice enabled Apps** ** Have Build Products for Startups and Large Enterprises. ** ** Consult Startups with their Product. ** ** You will not be Charged if i am not able to Resolve your Issue.** **Go Ahead and Schedule a Session with me, I would love to talk to you ! :-) **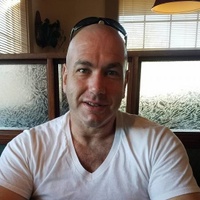 View Profile
Freelance Time developer in Commerce City, United States
Engineer, Problem Solver, Coach
I'm coming up to seventeen years working for a technology company that has grown from $2M to 2.5B during my

time

there (not entirely all my doing :) ). I graduated top of class (B Appl. Comp.) from Lincoln University, Christchurch New Zealand. After a few years navigating the learning curve I grew into a quality Software Engineer. Proof of this statement can be seen in my employment record. I came to the US to help with a six month project which resulted in me being headhunted. I was told by the founder of the company, "that I was the best Engineer he had worked with". A substantial amount of money was spent by the company to move my family and I halfway around the world. I was placed in a team lead position which evolved into leading multiple teams which developed applications still brin...
View Profile
Freelance Time developer in Marquette, United States
Emergency support specialist, cloud consultant, lifetime coder, Linux ninja, security guru, developer-operations liasion, systems administrator. Often called 'rockstar', 'unicorn', 'hero', 'savior', 'recluse'; seldom called on the phone.
I put out cyber fires over donuts and camp fires. Polyphasic sleeper serving all timezones! Provider of live-help in real-time via video conference for technologies I have mastered and problems no one else can solve. Writer of re-brandable content management systems (every app has content, does it not?), re-usable apps & APIs, member of Mensa & Intertel, slayer of salmon. Human languages for fun, programming languages for breakfast. I left Detroit in the Dot-Com era to live deep in the north woods, I wear camo every day and kill my own food when I have to. I solve my own problems with grace and efficiency. I'll be happy to solve yours! My three most valuable skills: * Problem solving * Anticipation (of variables and user expectations) * Machine logic These skills, when applied t...
View Profile
Freelance Time developer in Prague, Czechia
iOS developer (5 years, involved in 35+ projects) and teacher (private and university courses, talks)
Available in all timezones. Excelent English. From single person projects to Czech e-commerce app of 2017, from an Australian startup to large international clients in retail, telecommunications and banking, from teaching talented kids to giving talks on functional programming, I've seen a lot of iOS thoughout the years. My job has always been not just to make great apps, but also to improve the quality of development on all of our projects. I think we need to talk. Allow me to clean up your code, spruce up your app architecture and teach you all you need to know about Swift and iOS in the process. I can propose multiple solutions to any problem, and choose the one right for you. Also, feel free to use the sentence "Just shut up and fix my code." at any

time

during our session.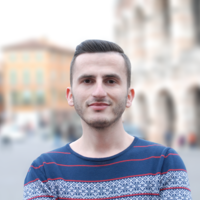 View Profile
Freelance Time developer in Tirana, Albania
PHP/WordPress/Laravel/Javascript developer with 4+ years of experience
I've been a Web Developer for over 4 years. Specialize in WordPress and PHP development. Have done many projects, be it a simple form or complete web app. Hit me up for anything you may need.
View Profile
Freelance Time developer in Douglassville, United States
Experienced Software Engineer
Skills • Extensive use and knowledge of Erlang, JavaScript, Python, C, C++, Objective-C, Swift. • Shipped software products using industry-standard frameworks such as Backbone.JS, SproutCore, Knockout.JS, Cocoa, UIKit, CoreGraphics, PyObj-C. • Experience with the use and operation of relational (Postgres, SQLite) and non-relational (CouchDB, MongoDB) databases. • Fluent with common protocols such as HTTP, REST, WebSockets, TCP/UDP Sockets, SSL/TLS, MDM, RFID (LLRP).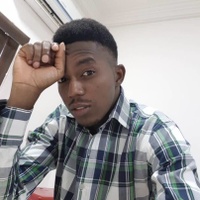 View Profile
Freelance Time developer in Lagos, Nigeria
CTO at Hotels.ng, Full Stack Developer & DevOps Engineer. Organiser of Laravel Nigeria. I also tweet a lot, sigh.
I am currently the CTO of a company in Lagos, Nigeria. I am also the founder of CreativityKills, a web development agency in Nigeria. I do guest writing for websites like Pusher and Scotch.io. I have over 12 years development experience, primarily in PHP and Frontend. I have expertise in management, DevOps, User interface design, and technical writing.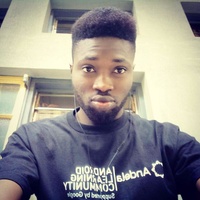 View Profile
Kanyinsola Fapohunda Oyindamola
Freelance Time developer in Lagos, Nigeria
Google Certified Associate Android Developer
I am a Google Certified Associate Android Developer with over two years experience in programming, my core languages are Java and Kotlin. I'm interested in sharing my experience in Android Development with others. When I'm less busy, I write articles about the new stuff I learn in the Android world, always updated on changes in android development. I'm interested in helping people learn what they need to become awesome developers, in so doing I myself will gain a lot. I contribute to open-source projects.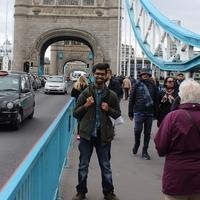 View Profile
Freelance Time developer in Rome, Italy
Tinkerer | Polyglot | Wanderlust
I have worked with Goldman Sachs as Intern, will be joining HFT for full time. Students can request a 33% discount ;) I am interested in Data Science, Machine Learning, System Development. Also Interested in development and analytics of systems engineering domains like virtualization, storage, file systems and operating systems.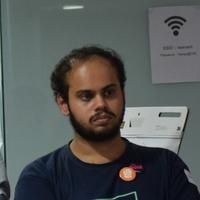 View Profile
Freelance Time developer in Amsterdam, Netherlands
Machine Learning Engineer
I have worked on Machine Learning and related disciplines (Exploratory Data Analysis, Statistics) for the past 3 years. I am proficient in python, Java and R - in that order.
Are You a
Time
Developer?
Get paid while making an impact. Become a Codementor for the next wave of makers.
Apply Now