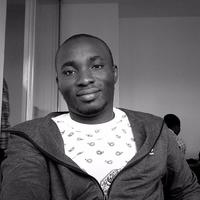 Tijesunimi Peters
Willing to learn and teach
Average Rating
4.9
(7 ratings)
Jun 2017
Very first experience with CodeMentor went awesome, all thanks to Tijesunimi. He went above and beyond to help me achieve the output I was looking. Very professional, positive and helping attitude. Don't even think for a while before hiring him, highly recommended!
May 2017
Tijesunimi is a very dedicated and knowledgeable developer. He is very nice and will adapt to your specific needs. He was able to help me create some canvas components in React. He was patient and very clear. I highly recommend him if you need help with any Front End work!
Super patient and very knowledgeable of react/redux and user authentication.
Great mentor! Highly recommended and a nice guy.