Tibi Craciun
NodeJs, React, Redux, Angular JS , Firebase and AWS expert
Average Rating
5.0
(84 ratings)
Jul 2016
Received more from him than I did our developers over the past 7 months.
Dec 2015
Nov 2015
Tibi is great. Very knowledgable and patient in teaching. So much of web dev (from what I've experienced) is in such a state of change all the time that it's hard to know what's out there. Tibi definitely helped steer me towards ideas and technologies that met what I was trying to accomplish.
Tibi was excellent to work with, he was professional and helped me improve my code.
He is very very knowledgeable and always solve issue.
Oct 2015
Tibi is quick to solve problems and very easy to work with. I'm very happy working with him.
Aug 2015
Tibi is a great mentor with plenty of real world knowledge to help contextualize examples. He's great at listening to any issues that you're dealing with and then guiding the discussion to get them resolved. Looking forward to working with him in the future.
Tibi has been a very wonderful and helpful mentor. He is very smart and teaches very well. We solve problems together every time.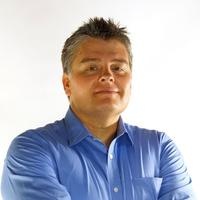 After four sessions with Tibi I recognize his knowledge is very broad and he has been a great help to me and my project. I hope to keep working with him for many sessions to come!
Jul 2015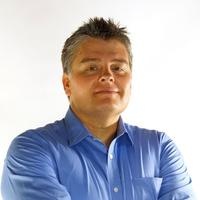 I am excited to be working with Tibi. In just one session he has helped me gain a better understanding of Javascript, React, and the Flux architecture.
I really enjoyed my session with Tibi! He was able to answer my question quickly and helped me understand the underlying Angularjs concepts involved as well. I would definitely ask Tibi for assistance in the future!
My mentor has been very helpful. We solve problems everyday and I'm gaining a lot from his vast knowledge and experience. He is an excellent teacher.
One of the best mentors I have ever worked with. Great at communicating and actually teaches you. A really intelligent person who knows his code. I would recommend him to anybody who is either trying to learn or even get work done.
Efficient and very knowledgable, even with an unfamiliar library. My issue was solved within the expected timeframe, and the instruction and mentorship easy to follow. Highly recommended, will use again
Tibi is a very intelligent coder able to create solutions around unfamiliar code and is a pleasure to work with