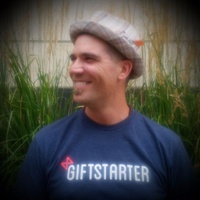 Joel Serino
For every 15 minutes
500 Startups alum and long time internaut. Co-founded several companies and worked on three continents. Last travel data app > 23M/yr+ revenue. Managed teams with 35+ people. Raised funding three time including a startup studio. Bootstrapped to profitability twice. Sold thrice, but never huge. Software designer, whistleblower fan and occasional writer. Social engineer and the internaut of things. The rest is inconspicuous. I enjoy small teams who do big things and being a full time traveler with my family. All problems can be solved and every moment a new opportunity. I constantly need help with one or more of these keywords and can help you with the same: javascript, architecture, architect, design, api, react, redux, react native, ionic, angular, node.js, stamplay, stripe, google cloud, aws, heroku, ruby/python/php when necessary, html5, css/less/sass, npm, webpack, gulp, grunt, travis, codeship, mongo, firebase, graphql, cloudant, mysql, gae datastore, cloudflare, zapier, data, social graph, ecommerce, taxonomy, content management, cms, fulfillment, UX, CX, photoshop, illustrator, chromeos, mac osx, linux, ubuntu, markdown, tdd, chai, ava, mocha, protractor, userfairy, browser testing, DOM, karma, specs, documentation, github git, wiki, ugh...this is tiring.
Github repositories
labster-landing-material-proto
Labster Material Design Landing Page Prototype
Unmistakable
In every traveling family's life, there is a thorn. Managing web presence is one of ours.
Test. Endlessly. Forever.
What Does Conceptual Thinking & Product Development Have to Do With Me? It's about the right information in the right way, at the right time.
Design. Story. Symphony. Empathy. Play. Meaning.
We are moving from an economy and a society built on the logical, linear, computer-like capabilities of the Information Age to an economy and a society built on the inventive, empathic, big picture capabilities of what's rising in its place, the Conceptual Age.
Average Rating
5.0
(2 ratings)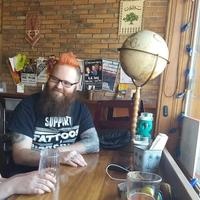 Joel is very knowledgable and very open to providing an expert opinion. Although we didn't come to a resolution in our hour session, he left me with plenty of options on what I should do next. I would highly recommend him for any of your issues.