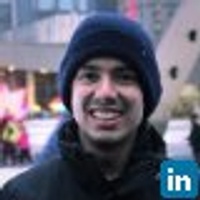 Thiago Garcia
I'm a Brazilian entrepreneur and software developer specialized in growing sustainable products
$20.00
For every 15 minutes
I help teams and companies build better products. In the last 5 years I've lead development teams to build better products for their clients. I created a mindset to build simple, modular applications. I believe tools that make people more agile have only one purpose and non-obtrusive interfaces.
Building A Real-Time Twitter Mood Visualization Using Emojis
Read about how we figured out people's emotions on Twitter during the Oscars, with emojis, so Coca-Cola could create custom tweets — in only four days.
Piñata party
Most of the companies I worked for tried to implement a "hierarchy-free" environment. To do that they tried to just cut some management out. But in the end that never felled really like it was working.
This is your business not your hobby
Creating a business is usually like this, we have problems and we need to solve them, leaving no time to think about yourself. After all, you are making a product for your clients, not for yourself. Otherwise it would be a hobby, not a business.
VIEW MORE POSTS