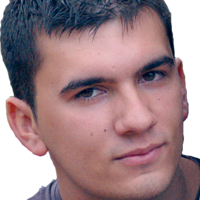 Bogdan Bujdea
Windows Platform Developer
$15.00
For every 15 minutes
I'm Bogdan Bujdea, a Windows Platform developer from Iasi, Romania. My favorite hobby is writing code, I knew this from high school and I managed to also turn it into a full-time job. Although I worked with other languages and frameworks, I am focused on developing apps with C#/XAML for the Windows Platform.
I started to learn how to develop Windows Phone apps when I joined Microsoft Student Partners in college, and I have published many Windows and Windows Phone apps. I have a full-time job as a Windows Phone developer, and I also do freelancing.
I started to learn Git from my first year of college, and since then, I always use it when I start a new project. I also did a training in my company for SVN users, to help them make the transition to Git.