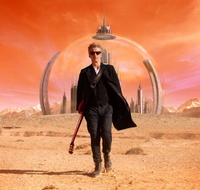 Evan Cofsky
I Took the Long Way Round
How to Get a Remote Developer Job and Become a Digital Nomad
Always dreamed of becoming a digital nomad? Here's a checklist on how to finally make the leap and become a location independent developer.
After teaching myself to program, I wanted another challenge. So I redesigned Tumblr.
https://cdn-images-1.medium.com/max/2000/1*CSsp6sNqeLJSmYyyHtoxZQ.png The Challenge A few months ago I confronted every belief telling me I couldn't learn how to code and started learning. While...
I learned all data structures in a week. This is what it did to my brain.