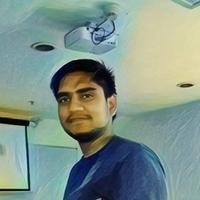 Rajan Maurya
GSoC 2016 Graduated and Google Code-In Mentor at Mifos Initiative
$10.00
For every 15 minutes
I am a passionate product enthusiast and believe in writing generic code. I have good experience in writing android applications in MVP architecture. Clean code is eternal. :D I successfully graduated as a Google Summer of Code Intern in 2016 under Mifos Initiative. Currently, I mentor at Apache Taverna and Google Code-In @ Mifos Initiative. I am also the lead maintainer at Mifos Initiative Android projects.
Test Driven Android Development
I was always wondering about the Test Driven Development. It was stated When I was doing my GSoC 2016 project Mifos Android-Client.
Average Rating
5.0
(4 ratings)
Good mentor, really fast and knowledgeable. Of course i recommend him and will ask him for help in the future if i needed :)
Excellent help! Was able to solve my issue.
Fast and efficient i would probably ask again for help