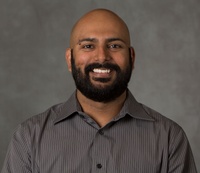 Nick Karnik
NodeJS | React | ES6 | Javascript | C# | C++ | Python | Debugging | Elastic Stack | Search | Microservices | Software Architecture | Data Structures | Algorithms | Visualization | Computer Science | Training
Average Rating
5.0
(29 ratings)
May 2018
Very helpful and explains everything making easier to understand.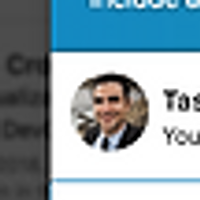 Very professional and helpful on debugging my issue.
Apr 2018
Extremely friendly and knowledgeable! Helped me at the last minute! Highly reccomend!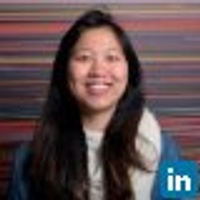 Quick and to the point. I had been knocking my head for days trying to figure out a simple issue and Nick nailed it. Worth it.
Nick knows his stuff, very helpful.
Mar 2018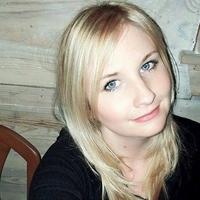 Nick was amazing! He took the time to really ensure I understood everything. He is a very nice guy and explains everything well. Thank you Nick!!
Nick is awesome! He's very knowledgeable, reliable, and fast. I needed help with my bootcamp project, writing code for D3 chart and debugging Flask API code. Nick came to the rescue. Not only did he deliver but he went above and beyond to explain why he was doing things in a certain way. It was a great way to get help with my project and supplement my learning. I will use Nick again in the future and recommend him to anyone!!!!
Took the time to instruct me on how to approach the problem. Some bugs on my end stopped us from diving fully into the code. But he gave me some good direction on where to dive into this.
Clear thinker and communicator. Sound approach to my problem which turned out to be a silly error. Good suggestions for further development. Overall great experience.
Nick was great at walking me through and helping me gain a clear understanding of my question.
Can fix any problem, very determined and went into his own time so solve my problem, I highly recommend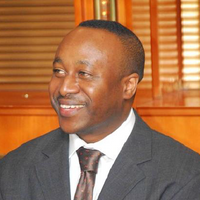 Nick took his time to understand my problem and walked me through a better solution. Also recommended some good tools to use to solve future parts of the project as well. Very pleased!
Nick was great. He gave me exactly what I was looking for - expert advice in choosing the right tech stack and approach for my serverless project. He helped me get unstuck by advising on key concepts and specific tools. Before our call I was confused by all the tools and architectural approaches. I was fortunate to have Nick pick up exactly where I had left off. With my understanding of the tooling ecosystem from many hours of research, Nick brought necessary strategic guidance. He had hands-on experience with all the tools I identified. By the end of our call I was able to boil it all down to a simple question so I could decide which tool and approach to use. Invaluable!