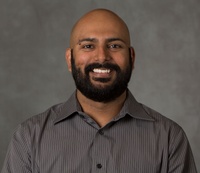 NodeJS | React | ES6 | Javascript | C# | C++ | Python | Debugging | Elastic Stack | Search | Microservices | Software Architecture | Data Structures | Algorithms | Visualization | Computer Science | Training
Introduction to Mongoose for MongoDB
Mongoose is an Object Data Modeling (ODM) library for MongoDB and Node.js. It manages relationships between data, provides schema validation, and is used to translate between objects in code and the representation of those objects in MongoDB.
How to build your own React boilerplate
The modular Javascript ecosystem simplifies application development through various libraries, frameworks, and tools. Boilerplates can be daunting if you don't understand the fundamentals of their underlying components. Let's learn about these basic building blocks while creating our own.
The hidden components of Web Caching
Caching allows you to increase application processing speed. Storing a copy of the previously fetched data or computed results increases processing speed. This enables future requests to be served faster. It is an effective architectural pattern, because most programs access the same data or instructions over and over.