The most essential list of resources for Front-End beginners

If you are a Front-End beginner or want to learn Web Development, you probably struggle to know how to start. This is why I decide to create the "Most essential list of resources for Front-End beginners" on Github. Based on some lists I had on Boostnote, I choose to create a new list… but different from others (excellent lists) you may find on Github.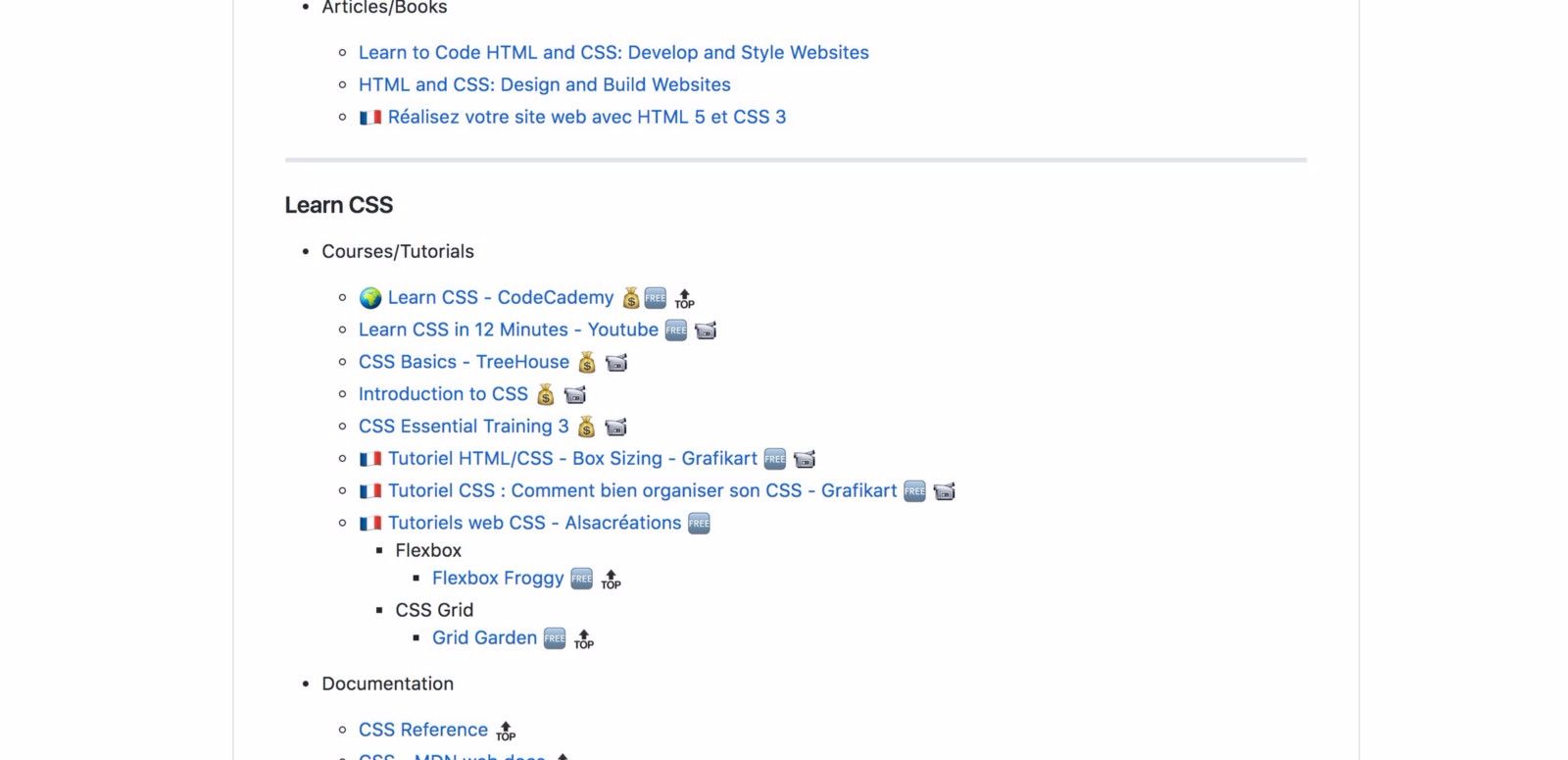 Using emoticons to add more information
Today, everyone uses emoticons, so I found interesting to use them to add more information about the resources I added:
The 🌍 means the resource is multi-language.
💰 are paid tutorials and 🆓 means they are free tutorials.
🔝 indicates that the link is a reference, it is a little subjective but there are always really good resources I wanted to point out.
The 📹 is present when video content is available

English 🇺🇸 and French 🇫🇷 resources
Some people on my Youtube channel and where I'm living (Mauritius) ask me regularly to provide them content in French. I added the flag of France to help identify which resources are in that language.
Doing some research, I found that really few content is in French for beginners, content with good quality. That means some "space" is still here to provide content in French about web development.
What's next?
I am already working on an intermediate list with resources about Sass, CSS Frameworks, JS Frameworks and more advanced stuff. So stay tuned and don't hesitate to follow my profile on Github.