Not looking for Text editor Developers? Find other types of developers: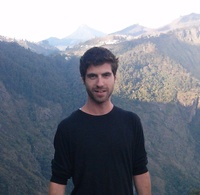 View Profile
Freelance Text editor developer in Tel Aviv, Israel
Front End Developer and Enthusiast
This is your go-to tool. Good understanding of how to use your

text editor

is essential. Many hidden gems and unknown gold nuggets are available to those who seek them, be it plugins for better workflow, hotkeys for easier commands and other tips and tricks.
View Profile
Freelance Text editor developer in Grand Rapids, United States
Over 4 years experience building Meteor apps as well as working on a custom Node.js stack.
UPDATE 07/27/2017 - I am starting to take requests now. I am usually available after 3pm EST and am usually open to taking requests till about 1-3 am EST. Messaging me is the best way. Just send me a message, and let me know what you need help with. I will take your issue if I am confident I can help you. I won't charge you if I can not help you. Thanks! I signed up to be a code mentor because I have a good amount of experience building Meteor apps. For my full time work I build MVP's for startups using Meteor. I have also built my own free SaaS Meteor app which is at https://www.memrey.com. It is a realtime collaborative note taking application. I have a Meteor Cordova application in the Apple App Store. I can help with meteor apps delivered for the web, mobile with cordova, or both. I ...
View Profile
Freelance Text editor developer in Algiers, Algeria
Developer at zad group company
I am a good learner and teacher-ish and most of my learning time is dedicated to programming, development, and related stuff to this field. I am a computer science engineer and I love spending my time solving problems (not always fun but ...). I work full time as a developer and I am managing some projects on the side. I freelance and mentor people from time to time and i spend 10 hours at least doing what I love most ( programming). I am a web developer by heart at the moment, I love JavaScript and Go (I don't know why, perhaps you may take a look at the nanobox.io (nanopack.io) opensource projects, I love these guys and you may love them too). You can find me everywhere, but remember that I am a developer whenever you stumble upon something related to me :)
View Profile
Freelance Text editor developer in Lisbon, Portugal
Full-stack Software Engineer, OpenSource Consultant, SysAdmin and IT Teacher
PURPOSE: Grow as a member of a team which encourages cooperation, proactivity and challenge. Specialties: Ruby, Rails, Padrino and Sinatra, NoSQL,FreeBSD Father, Software Engineer, Runner | Carpe Viam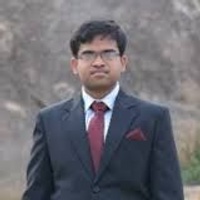 View Profile
Freelance Text editor developer in Hyderabad, India
Developer with expertise in functional programming, agile practices and privacy-preserving technologies
Software Developer with over 4 years' professional experience in a variety of backend technologies like Java, Scala and Python. Worked in fast-paced agile teams and consistently delivered on time. Experienced in multiple programming paradigms - Functional, Object-oriented and Reactive programming. Would love to work on challenging new technologies, paradigms and architectures. I consider myself more of a generalist than a specialist.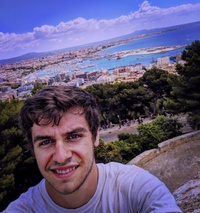 View Profile
Freelance Text editor developer in Saint Clair Shores, United States
Experienced, Auto-Didact Software Engineer, Entrepreneur
I have a love for writing and learning code. I love getting thrown a challenge pushing me to do research and grow my knowledge about different types of softwares and programs. Programming is not just a job to me but a passion. Being apart of today's age, with vastly growing technology, enables endless possibilities.
Are You a
Text editor
Developer?
Get paid while making an impact. Become a Codementor for the next wave of makers.
Apply Now