Freelance Testng Developers Available for Hire
Hire Now
Freelance Testng developer in Noida, India
Expert Selenium Automation Developer
I have used

TestNG

framework as a Unit Test framework in my different projects and also implemented its different features.
Hire Now
Freelance Testng developer in St Petersburg, Russia
Full Stack JavaScript Developer
I am a professional, passionate web developer with twelve years of expertise. I'm TDD addicted and write tests first, so you'll get the long-term manageable product tested from top to bottom. I know how to play in a team and how to work efficiently with other people's code. I can use most of the modern libraries and frameworks without any pain. By the way, my current preferred development stack: – JavaScript with any babel/flow, TypeScript, also I love BuckleScript and the whole ReasonML and PureScript; – react with redux; – ramda/fantasy-land – an ultimate FP toolkit with algebraic data structures support; – most.js – great fantasy-land compatible FRP libraries; – redux-saga – the beloved way to write business logic on react/redux projects which is smart yet simple to understand for eve...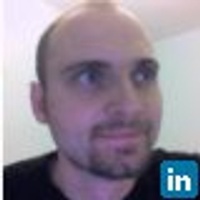 Hire Now
Freelance Testng developer in Ashburn, United States
Full Stack Java/JavaScript Developer and Architect
My primary experience is in backend development with Java technology stack. I architected, developed and implemented web applications and automated Continuous Integration and Delivery for commercial products. My secondary experience is in Node.js and it is gaining more of my interest recently. Especially serverless applications on AWS. I have also basic experience in creating frontend applications using AngularJS, Bootstrap and React.
Hire Now
Freelance Testng developer in Spartanburg, United States
Software Quality Engineer - DevOps
Victor is an Information Systems Engineer graduated back in 2008. An honest, well organized, and proactive person who keeps looking forward to new opportunities that lead him to personal and professional growth. With more than seven years of experience in SDLC, Victor currently works at NearShore Technology, headquartered in Atlanta GA, at one the Mexico Delivery Centers in The Yucatan Peninsula.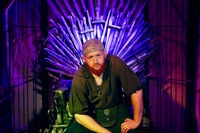 Hire Now
Freelance Testng developer in Farmington, United States
Full stack Microsoft web dveloper
I am an experienced full stack developer with 7 years developing on major eCommerce sites. I have a passion for all forms of development and am constantly looking for a new way to improve my code. I am almost always on the leading edge of new software with respect to making sure it's functional. I almost strictly develop in Test Driven development in an Agile team.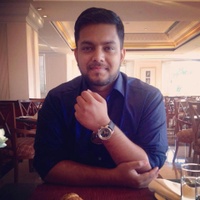 Hire Now
Freelance Testng developer in Mumbai, India
Senior Software Quality Assurance Engineer - Test Automation
A passionate and innovative software professional with almost 5 years of industry experience and 6 years of academic excellence in Software Development Life Cycle. A self-motivated quick learner, I bring to the table extensive experience in software testing which includes test automation framework development, strong technical skillset in programming concepts and value-driven approach. Having sound knowledge in Finance, Policing and Healthcare domain, I strive for consistently exceeding expectations of the organization and have a highly appreciated history of creating value for clients. I'm competitive, ambitious and determined to overcome challenges by learning from the past, living in the present and preparing for the future.
Hire Now
Freelance Testng developer in Kharkiv, Ukraine
Senior Java Developer
Worked for E-Commerce, Healthcare, Government, Start-Ups, Banks Have 11+ years experience in commercial Java projects. Two Java certificates. Love automation, SOA, Maven. Organizer and speaker in the Shenzhen Java User Group. Originally from Ukraine, but currently working in China, Shenzhen for a banking product.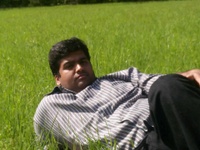 Hire Now
Freelance Testng developer in Mumbai, India
QA Engineer
10 years of experience in QA out of which 2 years of experience as QA Lead, I have been majorly involved in the development of Test Automation frameworks, Automation strategy, and processes. As a QA I have participated in testing across all the stages of Software Development Life Cycle I have been involved in designing automation framework for every project I have worked with. I have used different styles like BDD, Keyword, Data Driven to implement framework I have good experience with Selenium WebDriver and Selenium Grid and have used it with different languages like Java, Ruby and .NET I have worked with various tools and libraries like Serenity, Capybara, Cucumber, Appium, CodedUI, SoapUI, JMeter, FitNesse I have small experience with tools like QTP, TestComplete, Groovy Script...
Hire Now
Freelance Testng developer in Melbourne, Australia
Full stack web developer
I have over a decade of experience in developing web applications mostly with Java and Javascript. I have solid understanding of the fundamentals of web applications which means I can quickly get up to speed on new or unfamiliar frameworks and libraries and along with my methodical approach I am able to get to the bottom of even the most tricky bugs.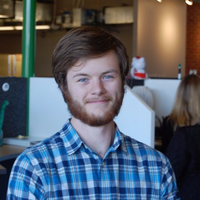 Hire Now
Freelance Testng developer in Seattle, United States
Java Software Engineer and Web Developer
I am a Java software engineer with professional experience in nearly every aspect of backend java service design, implementation, testing, and operational maintenance. I specialize in the land of Java but I have dabbled both professionally and personally in every aspect of the "full stack." My passion is in game design, which I have some professional experience in as well, so in my spare time I like to work on various game projects. They usually only get to the rough prototype phase before I come up with a better idea though :)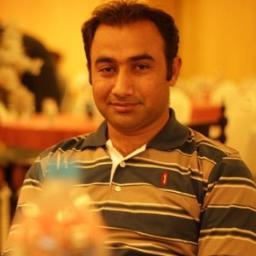 Hire Now
Freelance Testng developer in Lahore, Pakistan
QA | Testing | Test Automation | Selenium | Protractor | Appium | Geb | Jenkins | Ghostinspector | Jmeter
I have several years of experience in Software Automation, Software Quality Assurance, Testing, Analysis, Big Data/Business Intelligence(BI)/Data Warehouse(DW) Analysis, Consultancy, Training, Project Management and Process Improvement. Acting as Test Automation/ QA consultant with extensive knowledge of test automation techniques and tools. Diverse experience of implementing manual and automation testing practices.
Hire Now
Freelance Testng developer in Budapest, Hungary
Senior Software Developer
I am an experienced Software Developer with one decade in the field. My experiences are mainly from the Java and Javascript world. I worked on the backend and also on the frontend. During my journey in the industry I worked with many technologies including: python, javascript, c#, java, asterisk, git porcelain, mercurial api. I'm also interested and somewhat experienced in machine learning.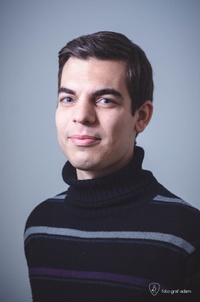 Hire Now
Freelance Testng developer in Budapest, Hungary
Java Developer
I am an experienced Java developer, who mainly worked on the back-end side of web applications. I have extensive experience in code refactoring, debugging, but I also created applications from scratch. Thus I can help you to improve or extend existing system, or launch a totally new application.
Hire Now
Freelance Testng developer in Ashburn, United States
Passionate and always looking to get better!
I am hard working and passionate. I am always looking for ways to improve myself and those around me. I am not afraid to admit I don't know something. My favorite question is "Why?". I love working in the .Net world but am always open to learning new technologies. I love playing sports, video games, and hanging out with my awesome wife and two kids.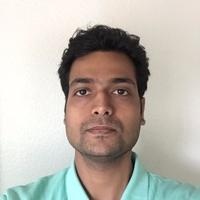 Hire Now
Freelance Testng developer in Jaipur, India
Consultant | Technical Speaker | Startup Founder | Full Stack Developer | Chatbots | AI | Machine Learning | JavaScript | jQuery | NodeJS | AngularJS | MongoDB | MeteorJS | ElasticSearch | Firebase | Android | Ionic | Mocha | Digitalocean | MySQL
** Full Time Consultant, Entrepreneur, Developer. ** ** One Minute Quick Video Intro : https://www.youtube.com/watch?v=ylxt9a-izOw ** Consult Startups and Development Teams. ** **Go Ahead and Schedule a Session with me, would love to talk to you ! **
Are You a
Testng
Developer?
Get paid while making an impact. Become a Codementor for the next wave of makers.
Apply Now