Freelance Testing Developers Available for Hire
Hire Now
Freelance Testing developer in Berlin, Germany
Senior Web Developer
I do consulting and web development. I've worn many hats but these days I tend to help startups and coach junior programmers.
Hire Now
Freelance Testing developer in New Westminster, Canada
Web Application Developer & Project Manager. Rails, TypeScript/JavaScript, React, AWS, C#
I'm a huge proponent of automated testing. It gives me confidence that the code will work as expected. When developing applications I vary my test intensity and specificity depending on the client requirements, the complexity of the code involved, and the typing support that the language provides. For Ruby projects, I practice an approach that I call "near TDD". I don't necessarily test every line of code I write, but when I'm working on any complex code I work through the red-green-refactor approach. This is really driven by Ruby's lack of type-checking (a mostly inevitable outcome of the strong metaprogramming capabilities it offers). When I'm working on TypeScript or C# projects I tend to refrain from unit

testing

every feature; instead I unit test only complex logic, and/or code that...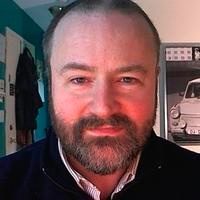 Hire Now
Freelance Testing developer in Pepperell, United States
full-stack Python & JavaScript ● IT architect & strategist ● DevOps ● smokejumper
Nothing improved my code quality more than the regular, repeatable, disciplined testing. Key to making

testing

work well is making it simple enough that tests can be easily created; easily run across multiple platform, OS, middleware, library, and other variations; and easily comprehended. I outright reject TDD and BDD religion, but heartily endorse coupling development with quality

testing

and behavior descriptions. There are a million

testing

tools. Favored ones include `pytest`, `tox`, and `coverage` for Python;`mocha`, `chai`, and `istanbul` for JS; and TravisCI for its contributions to the open source community. Especially fond of integration testing, functional testing, stress

testing

and loading, and benchmarks as evaluation tools.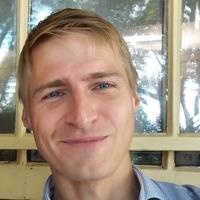 Hire Now
Freelance Testing developer in Ho Chi Minh City, Vietnam
Senior Java / Web Backend Developer
I consider

testing

crucial and it is a non-trivial part of software development. I developed a thorough understanding of different

testing

approaches and I'm very aware of the costs you can introduce to a project if

testing

is done wrong. I have been using and building numerous

testing

frameworks for unit, integration and end-to-end testing.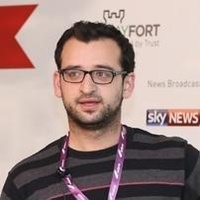 Hire Now
Freelance Testing developer in San Francisco, United States
Senior iOS Engineer
A lot of developers don't pay attention to this, they just want to ship a product as fast as possible. What happens next? The client test it out and it's full of bugs, so the developer has to fix everything again. I personally prefer to use multiple level of

testing

before delivering a product or considering a task 'done'. Starting with unit tests, functionality test, integration test, and even automated UI tests! A product should be really clean before handing it to the client.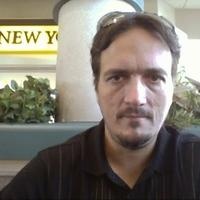 Hire Now
Freelance Testing developer in Toronto, Canada
Started programming at age 12 in 1988 on a Commodore VIC-20. Worked in multiple industries developing various types of software. Decades of experience.
Hire Now
Freelance Testing developer in Troy, United States
Web Designer willing to go the extra mile
Navigating Web Design and HTML + CSS comes naturally to me. I understand the relevance of future technological direction and its impact on the design formats we use today. Just as I love Web Design, HTML and CSS, one of my passion is to share my experience and knowledge through collaboration where all participants benefit. I make sure every person I mentor takes away new, solid knowledge conducive to their fields. I mentor with simple to understand language and terminology, clear examples and honest patience. Every time you have a lesson with me, I guarantee you will level up. 🎓 My knowledge in Web Design can be found in further detail in Smashing Magazine: https://www.smashingmagazine.com/author/ricardozea/ If you are more interested what I have to say about this realm, below are t...
Hire Now
Freelance Testing developer in Brookline, United States
Software Engineer, Software architecture engineer, Full stack developer
I am a software engineer with experience working for an enterprise digital media company. I practice agile software development and have worked on a diverse set of projects. For example, I've worked anywhere from: automating the configuring / setup clusters of servers, writing backend server code, creating tools for monitoring, and finally building neural networks to solve big data problems.
Hire Now
Freelance Testing developer in Chennai, India
15+ years experience as employee/consultant for US/Indian firms; Python, C, Linux, SQL, Web, REST, open source. Made a PDF creation toolkit for Python; Fellow at Python Software Foundation; tech article writer.
I have a moderate amount of experience with software

testing

over multiple projects in my career. A good amount of experience with manual software testing, both a) designing, writing and running tests as a developer, and b) organizing/managing

testing

efforts (unit and integration tests) as a team leader, including on a successful software product. Some experience with automated

testing

using Python's unittest module and the nose test framework too.
Hire Now
Freelance Testing developer in Mount Shasta, United States
startup advisor, speaker, CEO. More than mildly obsessed in seeing founders succeed. I only use my powers for good.
I am a big fan of test-driven development and have years of experience helping product teams implement processes that ensure tests are meaningful to product marketing, design, leadership, and engineering teams equally.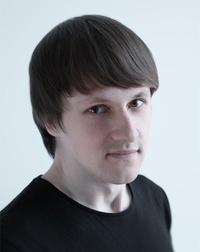 Hire Now
Freelance Testing developer in Kaunas, Republic of Lithuania
Every piece of code should be covered with tests. I have experience writing unit tests in back-end and front-end. I am writing two types of integration tests in back-end: single machine (using mockMVC) and separate machine (Jenkins scheduled job to execute integration tests on separate deployed system).
Hire Now
Freelance Testing developer in Bogazici, Turkey
5+ years, software developer with expertise in full stack web development. 2017 Summer SWE Intern @Google. Working @Pisano. Development Team Leader @Bogazici University Entrepreneurship Center.
I've been adapting myself to behavior driven development for the last year. I spent 3 whole weeks to increase the test coverage of my current company's Ruby on Rails application from 70% to ~85% by myself.
Hire Now
Freelance Testing developer in Johannesburg, South Africa
Technical Java Consultant & Coach
I have extensive experience with training and coaching developers in why we do testing, how to write unit tests, integration tests, mocking and other

testing

techniques.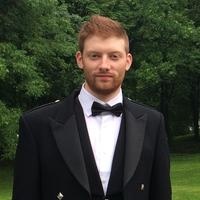 Hire Now
Freelance Testing developer in Caracas, Venezuela
CTO at Draft AI | #1 CodeMentor for Python, JS, Node, React for now - still working on the others ;)
I have much experience with

testing

of all kinds. I used to be lead for

testing

on a software development team of 20.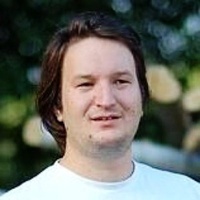 Hire Now
Freelance Testing developer in Meliana, Spain
Developer and cook. I am specialized on server-side, behind the scene, seamless and automated products. I develop multi-OS server-side on-premise secure data transfer software based on automated processes and TDD. I am a software automation geek.
For more than 5 years I am doing fully automated test-driven development. I have experience with all types of

testing

starting from unit testing, going to integration and ending with end to end testing. I have done tests for the backend, for deployment script as well as frontend JS with Jasmine (unit/integration) and Selenium.
Are You a
Testing
Developer?
Get paid while making an impact. Become a Codementor for the next wave of makers.
Apply Now