Freelance Terminal Developers Available for Hire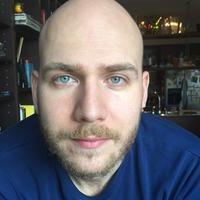 Hire Now
Freelance Terminal developer in Jesenice, Czechia
Technical debt reducer, enterprise PHP developer, all-around very highly skilled, good decision maker
14+ years experience developing enterprise-class PHP web applications for aviation, adult and gambling sites. Experienced with scaling, high traffic, load balancing, replication, redundancy, backups. Huge proponent of coding standards (PSR FIG), proper work flow (ticketing systems, git branching model), continuous integration (GitLab CI, Jenkins). Skilled in code smell, QA, DRY/SOLID/KISS, OOP, RESTful API development (JSON(P)), project and people management.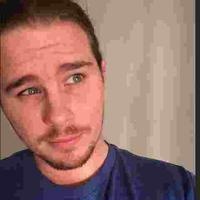 Hire Now
Freelance Terminal developer in Red Lion, United States
Python Gunslinger
Ping me if I can help you with anything Python related!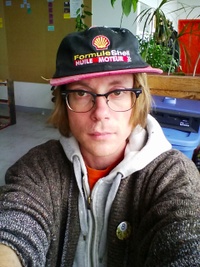 Hire Now
Freelance Terminal developer in Montreal, Canada
Creative scientific-mind | Critical Developer at InfiniteInternet.ca
Constantly tackling new programming tools, Drew has developed a powerful learning curve that has allowed him to master technologies such as JavaScript, Ionic framework, blockchain, Solidity, Scrypt, LAMP and MEAN techstacks. Having worked as lead engineer and project manager for projects of all sizes, his experience gives him the ability to understand projects as a whole, foreseeing potential pitfalls down the road. Currently he's tackling internet security, an imminent need in our world today. Feel free to check out some of his recent projects: 1. http://studentunityproject.com/ 2. https://www.give2gain.com/ 3. https://www.letsgothere.com/ 4. http://lifeonhold.aljazeera.com/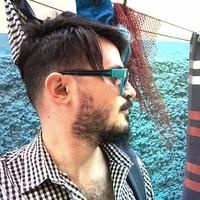 Hire Now
Freelance Terminal developer in Istanbul, Turkey
Designer, Developer, Prostetnic Captain at Brokoli Labs
Developed iOS for 8 years, developed Swift since the inception. Has 3 of the top 10 free news apps in Turkey on App Store and Google Play Store.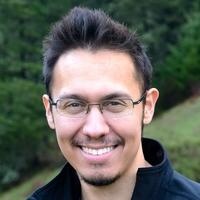 Hire Now
Freelance Terminal developer in Wildomar, United States
I use technology to enrich people.
As a serial entrepreneur over the past 2 decades, I have a powerful understanding of business, technology, and people. I have scaled code to reach millions, both from a development and server perspective. My strength lives in my ability to communicate abstract concepts and support others in thinking through complex thought processes. I understand various components of tech, from DNS, to APIs, to servers, to development, to frontend/backend, and I can help someone think through their project and learn what's best. I can also share in a way that is sustainable, where someone is learning on their own. I want you to succeed without me. I also have consulted around business strategy and the psychology of entrepreneurship to optimize success. If you're not satisfied with any time we spend t...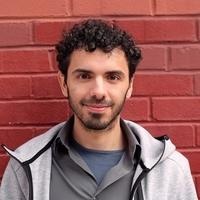 Hire Now
Freelance Terminal developer in Jersey City, United States
Senior Android Developer
I've 7 years of programming experience with Android and a good overall understanding of other programming languages and technologies. I've a curious mind and I'm an avid learner, qualities which I believe led me to work on various technical challenges since a young age. Since then I've worked on all sorts of cool things ranging from phone's firmware, games, printing software and a myriad of different purpose applications mostly on the mobile landscape. Besides my dedication to my professional life, I also have a strong sense of social duty and personal growth. I enjoy traveling, philosophy, psychology and music just to name a few. I've worked for clients such as Pepsi-Co, book magazines, radio stations, travel agencies, the golf industry amongst others. I've also collaborated and contr...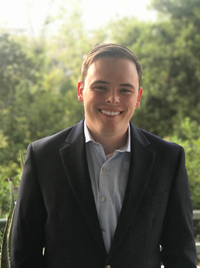 Hire Now
Freelance Terminal developer in Los Angeles, United States
Let me help solve your toughest problems.
I pride myself on my ability to write solid, well documented and fully tested software. With the projects that I have worked on, my software has not only needed to hold up to use by its users, it has also needed to be able to withstand scrutiny in court. As a result, I take writing quality code very seriously. Over the last few years I have worked on creating a platform to revolutionize the way that investigators (of all kinds) explore unstructured data, primarily text documents. I did this by taking advantage of the latest technologies and techniques in information retrieval and natural language processing. I also created a simple yet powerful language that allows investigators to ask deeper questions of the data. The end result of all of that effort is a system that allowed a forensic ...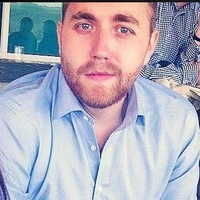 Hire Now
Freelance Terminal developer in Bracknell, United Kingdom
Expert Senior Software Engineer and Mentor
DISCOUNTED RATE - I am offering a reduced rate for a limited time as I am new to the codementor platform. My heart is in Scotland, but I live in Bristol UK. I have over 10 years coding and teaching experience. I have previously worked at a leading British University, a top UK Security Consultancy and currently one of the foremost Consulting and Technology companies in the world. I am also a published Computer Scientist in Human and Computer Interaction.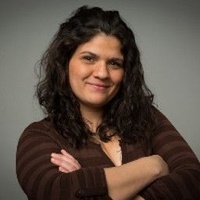 Hire Now
Freelance Terminal developer in Woodlawn, United States
Full Stack developer
I am a jack of all trades. I love all aspects of development but my favorite is front end development and user experience. Javascript is my favorite language.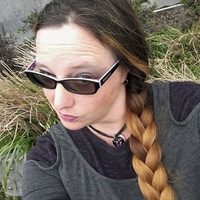 Hire Now
Freelance Terminal developer in Portland, United States
tekGoddess - Founder, Owner, Software & Analytics Engineer
Continuous Process and Systems Improvement Specialist seeking creative projects within the non-profit, Open Source, small business and LC3 communities. Fifteen years experience with IT Service and Software Development, primarily within the private Education Industry. Intimately familiar with both Proprietary and Open Source Application & Reporting environments bolstered by a strong background in Network, Server & Security administration. Proven knowledge leader and detailed Systems Design Analyst. Unique project proposal and management techniques with significant performance and efficiency improvement gains. Provides collaborative tailor designed solutions from concept to launch. ​Artfully applies industry Best Practices to boost innovation, facilitating Organic Collaboration and Ideat...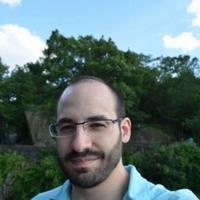 Hire Now
Freelance Terminal developer in Levittown, United States
Freelance developer with expertise in PHP / Laravel, JS / jQuery and Java.
NYC based developer with 8+ years of experience, mainly with Java, PHP, Javascript and Python. When I am not freelancing I like to help developers on CodeMentor make their projects a success or to help them through the learning process. Mentoring: I like to tailor my mentoring to the particular client. If you are a student learning programming for the first time, I will take you step by step so that you are the one solving problems as we go, with a little help from me. Or perhaps you are working on your own project and need results fast, in which case I can provide solutions and tradeoffs between them so you can learn and make an informed choice. My background: I come from 5 years experience in backend Java at a Fortune 100 company. After leaving that company, I have spent the past two y...
Hire Now
Freelance Terminal developer in Athens, Greece
iOS developer
I have created over 60 iOS apps, some of them also awarded in UK and Greece. I usually work with JSON APIs and also very challenging UIs that need a lot of custom controls. Have implemeted apps using frameworks for bluetooth, contacts, camera, video edit/encoding, image edit, CoreData, push notifications, location service, messaging, share to social media, stream of audio and others. I also have and support lots of open source GitHub and CocoaPods projects. I am a fun of C,C++ and arduino, too.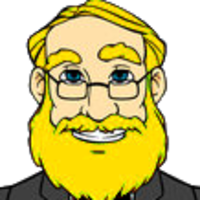 Hire Now
Freelance Terminal developer in Chicopee, United States
I haven't had a dissatisfied client yet
MS in Computer Science with over 12 years of professional experience from IBM to startup founder to freelancer with a lifelong ♥ for coding. I've published two IT books; expect excellent communication skills and professionalism.
Hire Now
Freelance Terminal developer in Rio de Janeiro, Brazil
Fullstack Javascript Engineer at ​@Privacy.com​. Helping startups such as ​@ConvertKit​ and TimelyApp.com build large-scale web apps and browser extensions with TDD
I have 3+ years of experience development AngularJS applications with TDD for SaaS products. I have worked with companies such as Timely App, ConvertKit and Ftopia. If you are struggling with an Angular problem for more than 30 minutes, check with me and I may be able to help you solve it.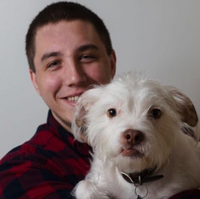 Hire Now
Freelance Terminal developer in Beverly, United States
3 Years Experience Ruby on Rails Developer, 2 years experience mentoring at Bootcamp
I have a Masters from Northeastern University and a BA in GIS from Salem State University. I'm a Ruby on Rails developer at a large company in Boston, I've been working with Ruby on Rails for three years now. I learned in a bootcamp, and I'm now a mentor at that bootcamp. Before tutoring Ruby on Rails, I tutored Computer Science, Information Technology, and Geographic Information Systems topics for students at my undergraduate university. I have many years of experience in teaching across multiple subjects, so I'm confident that we can achieve your goals with Ruby on Rails by working together. I love tutoring because I've gone through all the same struggles that students are stuck on right now. I went through many of the same problems that students face, I've learned to deal with them and...
Are You a
Terminal
Developer?
Get paid while making an impact. Become a Codementor for the next wave of makers.
Apply Now