Freelance Tensorflow Developers Available for Hire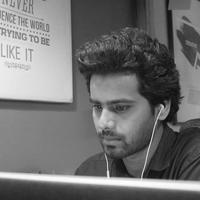 Hire Now
Freelance Tensorflow developer in Darjeeling, India
CTO/Deep learning Researcher (NLP) @ Neuron
I have been following Tensorflow, from the very day it launched last year. And I must say that I am using it more frequently now a days, because of much optimized code and more high level modules.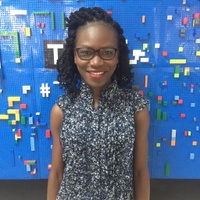 Hire Now
Freelance Tensorflow developer in Isieke, Nigeria
A patient teacher
I have been dedicated to the craft of software development for almost two years plus, and I have leveraged the Ruby on Rails stack and JavaScript frameworks like Backbone.js and AngularJS in my role as a fullstack developer for previous clients. I hold a bachelor's degree in computer science and a machine learning nano degree from Udacity.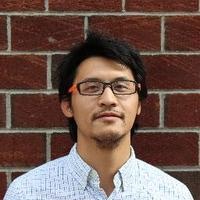 Hire Now
Freelance Tensorflow developer in San Francisco, United States
I build deep learning models, study cognition,polyglot in human & computer languages, & start companies
I've been building and deploying TF models since it was released. here are some sample models: http://www.somatic.io/models/WZmmgKZ9 http://www.somatic.io/models/V7Zx4Z9A I also wrote and maintain awesome tensorflow: https://github.com/jtoy/awesome-tensorflow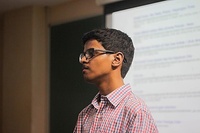 Hire Now
Freelance Tensorflow developer in Jaipur, India
Full Stack Engineer | Exploring the world of Deep learning
Familiar with basics of

Tensorflow

which can be helpful in creating deep neural nets with models resulting in high accuracy.
Hire Now
Freelance Tensorflow developer in Earls Court, United Kingdom
Full stack Machine Learning Engineer
Tensorflow for mainly computer vision related deep learning projects such as classification, segementation and OCR.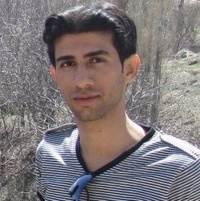 Hire Now
Freelance Tensorflow developer in Ashburn, United States
PhD Candidate and Graduate Research Assisstant in Computer Science at Georgia Institute of Technology
Tensorflow is a Python library open sourced and supported by research groups in google (such as google brain, deepmind, etc.) It's now becoming a full-fledged deep learning library.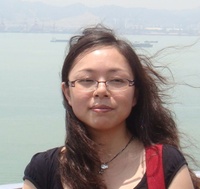 Hire Now
Freelance Tensorflow developer in Hong Kong, Hong Kong
Solve your problems
5 years machine learning experience. 14 years software development experience. Deep Learning Foundation Nanodegree (Udacity) graduate Artificial Intelligence and Specializations (Udacity) Nanodegree Familiar with machine learning and deep learning techniques, libraries and toolkits. Familiar with scikit-learn, tensorflow, keras, nltk https://www.kaggle.com/maggiezhou I have participated in some Kaggle competitions: Home Depot Product Search Relevance, placed 59th/2125 (top 3%) Allstate Purchase Prediction Challenge, placed 94th/1568 (top 6%) Homesite Quote Conversion, placed 158th/1764 (top 9%) Acquire Valued Shoppers Challenge, placed 89th/952 (top 10%) Rossman Store Sales, placed 480th/3303 (top 15%) Otto Group Product Classification Challenge, placed 532th/3514 (top 16%)
Hire Now
Freelance Tensorflow developer in Barking, United Kingdom
Python Ninja, Google Summer of Code Mentor
I am a Python Expert. I interned at Google Summer of Code 2015 under Python Software Foundation. Currently I am mentor for Google Summer of Code 2016 under SymPy Project and an active speaker at various National and International conferences.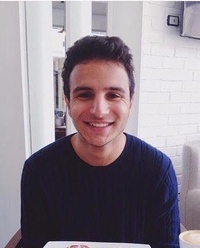 Hire Now
Freelance Tensorflow developer in Amsterdam, Netherlands
Machine Learning enthusiast and Engineer.
B.Sc in Computer Science, and M.Sc. in Natural Language Processing. Experienced in Machine Learning & Natural Language Processing applications, those are my true passion as well. Also focused on Software Engineering and shipping production-level software. Have both inustry and research experience.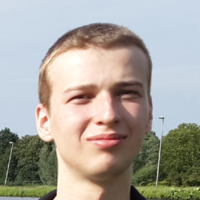 Hire Now
Freelance Tensorflow developer in Ashburn, United States
Functional Programming & Data Science Expert
5 years of experiece with JVM technologies. Functional programmer. Author of a number of learning materials on Scala.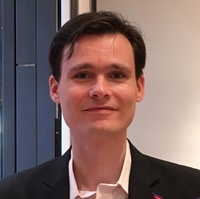 Hire Now
Freelance Tensorflow developer in Ashburn, United States
Full Stack Data Scientist - Swyg Ltd.
I have have spent the last 5 years applying Datascience in an industrial setting which has taught me what the key challenges are in the commercial application of data science. I specialize in deep learning applied to data about the physical world, including images, sensor data, and weather data. I like to build stuff that works, especially using cool datascience and machine learning. I have applied datascience in a range of fields, including energy, finance, computer vision, and social good. In my free time I like to build web apps like a bot that talks like William Shakespeare.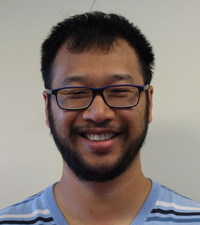 Hire Now
Freelance Tensorflow developer in Ashburn, United States
PhD, former university instructor and software engineer with 20 years of software development experience in MATLAB, Python, Java, C, and C++. Image Processing and Machine Learning are part of my all-balanced diet. Students get a 33% discount!
- Ph.D. (2013) - Electrical & Computer Engineering, Ryerson University, Toronto, Ontario, Canada: http://www.ee.ryerson.ca/ - Licensed Professional Engineer (P.Eng.) - Province of Ontario, Canada: http://www.peo.on.ca - Currently a CodementorX developer: https://hire.codementor.io/ - Former Vanier Canada Graduate Scholar (2010-2013): http://www.vanier.gc.ca/en/home-accueil.html - Currently an Advanced Computer Vision Engineer at Zebra Technologies: http://www.zebra.com - Was an instructor in various Electrical & Computer Engineering courses at Ryerson University: http://www.ratemyprofessors.com/ShowRatings.jsp?tid=1558334 - Research focus: Computer Vision, Image Processing, Machine Learning, Numerical Methods and Optimization: http://scholar.google.ca/citations?user=5piX29gAAAAJ&hl=en - 20...
Hire Now
Freelance Tensorflow developer in Dallas, United States
Algorithms, optimization, and machine learning expert
Algorithm design, physics, high performance computing, optimization, and artificial intelligence.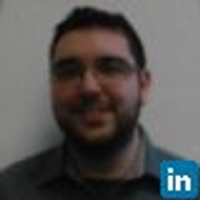 Hire Now
Freelance Tensorflow developer in Montreal, Canada
Full stack machine learning engineer
I make computer clever. I consider myself full stack because I'm able to derive insight and demonstrate a gain in the lab, then deploy and operationalize in production using best software engineering practice and finally monitor and improve the model once in production.
Hire Now
Freelance Tensorflow developer in Noida, India
Machine Learning developer with api & app development experience
I'm a Software Developer working at Zomato. I work in the machine learning team and on a daily basis, I touch base with Machine Learning, Data Analysis, Gaussian Curves, Android apps, backend RESTful APIs and everything and anything. I love playing with data, it's so fascinating. I also contribute to various open source projects. My github profile is github.com/shubhamchaudhary In recent past I have also published a research paper in ML with IIT Bombay whose main focus was to create an intelligent road transportation system that can handle situations of Indian roads.
Are You a
Tensorflow
Developer?
Get paid while making an impact. Become a Codementor for the next wave of makers.
Apply Now