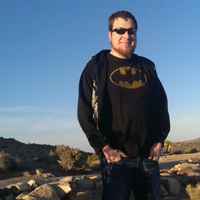 Nathan Horne
Python developer specializing in PyQt desktop tools
$8.00
For every 15 minutes
I am a 10 year veteran of the video games industry, working on desktop / dcc tools and code to support the creation of top quality video games. I specialize in Python/PyQt desktop applications. My day-to-day job as a video game dev involves creating/maintaining content creation tools and workflows. Additionally I perform code reviews and maintaining a sizable python code-base.
Pyqt
- 10 years experience
I've been using PyQt4, and now PyQt5 for nearly 10 years to create desktop tools.
MySQL
- 3 years experience
I've used MySQL via the python and python/c connector for several projects. I have production experience both for designing server side schema's, and creating client side wrappers in addition to bare query code. Typically I pair MySQL with Redis for applications requiring live client to client interaction. I also have experience with creating threaded applications (PyQt and bare python) that interact with MySQL/Redis.
Github repositories
mlib
Maya Open Source Python/Qt tools