Freelance Templating Developers Available for Hire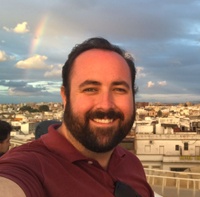 Hire Now
Freelance Templating developer in Lisbon, Portugal
Full Stack Developer With a heart full of Ruby and Javascript
More than merely writing code, I focus on crafting code that will be easy to maintain long after I am gone, all while keeping focus on end user experience.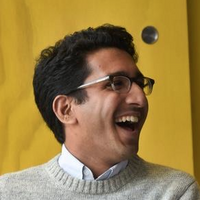 Hire Now
Freelance Templating developer in Seattle, United States
JavaScript Developer & UI Designer
I'm an experienced JavaScript / front-end engineer who has held positions on the front-end teams at Twitter and Airbnb. I'm particularly interested and proficient in style guides, code reviews, user interface design/implementation, and helping projects transition to better coding/reviewing practices.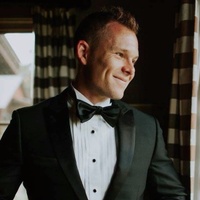 Hire Now
Freelance Templating developer in Cedar Park, United States
I am a React Developer from Austin, TX.
Many people love the idea of being able to use programming to turn their ideas into reality. The problem is that so many people who are new to programming fail to get past the initial hurdle. That hurdle where everything seems so complicated, confusing, and impossible. They never reach that 'aha!' moment where they realize how magical programming really is. It is my goal to help you reach that moment. The moment where the pieces all fall into place, and you are able to build the app, bot, or website that you've been dreaming about. A little bit about me: I have 6 years of development experience in Web Development, 5 years of Web Application Development experience, 2 years in mobile development in iOS and Android, and 2 years in Web and Mobile Design. My strongest skills are HTML, CSS,...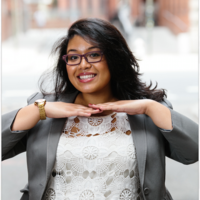 Hire Now
Freelance Templating developer in Ashburn, United States
Front-end developer, designer, 7yrs of front-end exp
Front end dev / Designer with years of experience

templating

for Wordpress, Django and Rails. Loves CSS, preprocessing with Sass & holds a soft spot in my heart for HTML emails!
Hire Now
Freelance Templating developer in Vila Nova de Gaia, Portugal
Full Stack Software Engineer - Famo.us/Node.js/React.js
I've been helping friends with their various questions for years now. I'm constantly up-to-speed and know the latest in the Industry's wisdom. Talk to me for anything Javascript or CSS. Author of Grunge.js
Hire Now
Freelance Templating developer in Adelaide, Australia
Freelance Front-End Web Developer
Hire Now
Freelance Templating developer in Crosara, Italy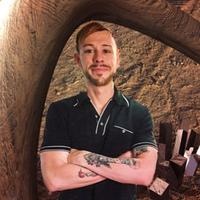 Hire Now
Freelance Templating developer in Ashburn, United States
Passionate Node.js, React & iOS architect at Netflix. Love design. music & code.
Primary areas of expertise * The internals of Objective-C + Swift and best practices of iOS & OS X dev. I've been publishing apps for companies such as Sony & Netflix since 2008 * Developing and delivering websites using Node.js at scale. I've published many modules to NPM since 2011 * Improving team processes to increase developer happiness & efficiency. I'm an expert in pairing with programmers to get them where they need to be
Hire Now
Freelance Templating developer in Quito, Ecuador
Front-End Developer with most than 7 years of experience
Front-End Senior Interface Designer and Developer I am a freelance webdesigner and front-end developer. My web development studio is named Kooltivate. My work is focused in the design and development of websites for small and intermediate bussines in Ecuador, Spain and United States since 2005. Always interested in web trends part of my work is focused in Responsive Design using HTML5, CSS3. My graphic design skills are related with Adobe applications: Photoshop, Illustrator, InDesign and others. In my work I using frameworks like Joomla (expert) and Wordpress to create projects for business firms and non-profit organizations.
Hire Now
Freelance Templating developer in Kiev, Ukraine
CTO at Synrc Research Center
Operational Platform: http://voxoz.com/ Application Framework: http://synrc.com/ Business and Enterprise: http://synrc.com/ Conferences: http://lanyrd.com/profile/5ht/past/ Slides: http://slid.es/maximsokhatsky Github: https://github.com/5ht
Hire Now
Freelance Templating developer in Tottenham, United Kingdom
JavaScript developer. mocha.js and mustache.js maintainer.
Hire Now
Freelance Templating developer in Ghent, Belgium
UX focused front-end developer. Coffee, black, lots of sugar. Travel addict
Most of my time I spend at the startup I work, managing the team, building the features. I usually start from scratch, make a happy flow and give it to my team. I like to work really closely with everyone, so maintain a certain state of communication. If i'm not creating flows and designing screens, I'm probably somewhere knee-deep in angular code, making code come alive. I learnt much from working at startups, being close to the stakeholders, marketing, and deadlines. If you need any help, feel free to contact me, so we can schedule a meeting!
Hire Now
Freelance Templating developer in Ashburn, United States
Leader and problem-solver across engineering, product and operations
Leader, designer, developer, and problem-solver across product, engineering and operations. I'm currently lead engineer at Climb. Previously, I led a team bridging analytics and technology at BlackRock, creating innovative, scalable products, taking them from prototype to reality. I was also an advocate for web technology to the rest of the firm (1200+ developers). I'm a multiple winner at BlackRock's Aladdin Hackathon (as developer and mentor), and have independently owned and rolled out the winning projects across the firm. I started my career as an entrepreneur by running a materials startup during my undergraduate study. In my graduate study at Cornell, I worked on various incubator projects and developed iPhone applications for the specialized needs of my physics lab.
Hire Now
Freelance Templating developer in Congleton, United Kingdom
Web Platform Architect at migme
World traveller from England with a love of problem solving. Daily developer of nearly 15 years with a broad experience working with new and existing projects. Have a talent for explaining and breaking down complex problems into digestible pieces and a knack for identifying issues quickly. Passionate about making code that makes users feel happy.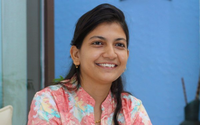 Hire Now
Freelance Templating developer in Vadodara, India
Umbraco developer / ASP.NET MVC
I help in designing technical architecture of project with bet fit technology in .Net solution. I have various project experience in an industry, Was work with CMMI companies. Having certification in Microsoft® Certified Professional Developer (MCPD) Microsoft® Certified Technology Specialist(MCTS)
Are You a
Templating
Developer?
Get paid while making an impact. Become a Codementor for the next wave of makers.
Apply Now