Not looking for Template Developers? Find other types of developers: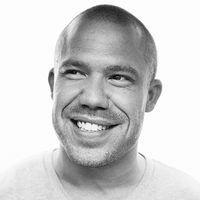 View Profile
Freelance Template developer in Miami Beach, United States
Search Marketing Strategist / SEO Expert / Full Stack Developer / CTO @ MarketKarma
I drive revenue. All other metrics pale in comparison. Be it billion dollar brands or startups, I've had the pleasure of crafting online strategies such that my clients achieve the type of revenue gains that garner press. I have over 20 years experience with Internet and web-based technology. My core competencies include web and application development, Amazon Marketplace optimization, affiliate marketing and organic search marketing strategy. I have worked directly on architecting online marketing strategies, both domestic and international, for a number of Fortune 100 brands. As founder and CIO of MarketKarma, I oversee organic search strategy for all enterprise accounts and work to create innovative solutions to assist retailers in tackling their online marketing challenges. Sele...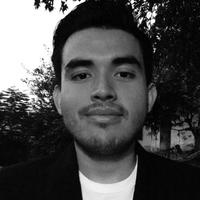 View Profile
Freelance Template developer in Reynosa, Mexico
Javascript Developer, Top #8 Stackoverflow MeteorJS Experts.
Born in Mexico on August 26, 1992 in a family of 4, developed a love for computers at the age of 12 years by playing a MMORPG and since then and I can't get away from them. Very first interact with programming was at age of 12 with .lua scripts and sql databases, with some friends wich only target was create an Open Tibia Server (OT)
View Profile
Freelance Template developer in Berlin, Germany
Coach at Code Branch
Co-founder of Code Branch, where we coach students and entrepreneurs.
View Profile
Freelance Template developer in Tver, Russia
Experienced full-stack software engineer specializing in .NET, Javascript, AngularJS, React and VueJS
I worked as a backend developer, software architect and design-centric front-end developer with some proccess management for more than 12 years. I am confident in C++/C#, Javascript and all crazy modern (but not limited to) software and product design tools we have to use every day. I like to prototype fast and develop with pleasure. I consider myself as a consultative source of information for others inside or outside the company to help you to understand the importance of the projects to which you are assigned and the role that you plays within it. I can help you to realize the vision and the real value of your product by division, simplifying and building well-collaborating environment at every stage of the software development process. I provide lower rate for long term mentoring. F...
View Profile
Freelance Template developer in Grand Forks, United States
Full-Stack Web Developer & Hybrid Mobile Developer (Ionic 1 / 2 / 3 + Angular 1 / 2 / 4) | Previously: Senior Software Engineer @ SmartThings / Samsung
Web (JavaScript, Python, Django, Angular) & Mobile Developer (Swift iOS, Hybrid Ionic, etc) passion for building awesome apps that wow. Also have experience teaching command-line tools, Git + GitHub, JavaScript to over 200 engineers at large corporation. Really enjoy teaching programming & application development to anyone looking to become a developer. More Projects can be found on my GitHub: https://www.github.com/northDacoder Languages & frameworks I have experience with: Python Django Javascript jQuery NodeJS AngularJS MeteorJS UnderscoreJS PostgreSQL MySQL Front-end Design: HTML5 Twitter Bootstrap Foundation CSS3 Responsive/Adaptive Design Media Queries Mobile UI Design Mobile Development (Native) iOS 9 + Swift 2.1 Mobile Development (Hybrid)...
View Profile
Freelance Template developer in London, United Kingdom
Experienced Software Developer, Author of C++ Concurrency in Action
My primary area of expertise is in the development of multi-threaded applications and libraries in C++. I am the author of C++ Concurrency in Action, published by Manning. I am an application and library developer, with extensive experience developing for Windows and Unix, especially database applications and client-server applications. I have an excellent in-depth knowledge of C++, along with a working knowledge of many other languages, such as Delphi, Java and C#. I have developed numerous GUI applications for Windows, and have a keen interest in developing easy-to-use interfaces. Specialities: C++ programming, concurrency, GUI design, database design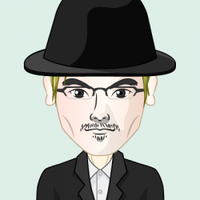 View Profile
Freelance Template developer in Pittsburgh, United States
Patient teaching ... (Program/System)Design help ... Implementation help.
Full stack development, python/tornado/postgres/html/css/JS, C++ veteran, rendering. I can help with any of the above, using or creating algorithms and data structures to solve interesting problems.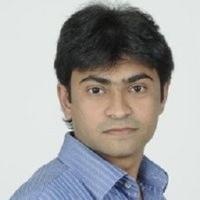 View Profile
Freelance Template developer in Houston, United States
SharePoint & .Net Consultant
• Over 8+ years of experience in Technology space with primary technology focus area as SharePoint (2013, 2010, 2007) Application Development and various Microsoft Technologies. Adept in both development and consulting in order to design and deliver large and complex. • 8+ years of experience in designing and developing various applications using SharePoint, Office 365 and .Net. • Strong experience in Client side development and building rich apps in Office 365 and SharePoint using jQuery, Knockout, MVC and Entity Framework. • Vast experience on solution design, implementation and product customization on different versions of Microsoft SharePoint Products • Respond to RFP and estimation at levels like Ballpark and detailed backlog. • Worked on Server Object Model/ Client Object Model/RE...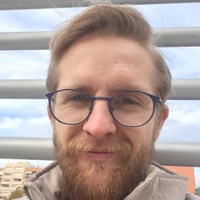 View Profile
Freelance Template developer in Comun Nuovo, Italy
Software Developer
I started studying C# in 2008 and doing little projects for personal use until I started developing .net solutions full time in 2011 and I'm keep doing so. In the same time starting in 2009 I studied HTML,CSS,JS and PHP and later on started working part-time mainly with PHP,HTML and JS. From 2015 on I've been developing several mobile applications for both Windows Phone and iOS. I probably skipped something but you'll find out ;)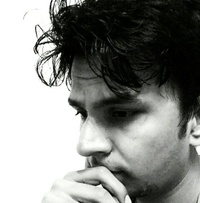 View Profile
Freelance Template developer in Hyderabad, India
I solve my problems using programming | Engineer | Devops | Full stack Developer | Python, NodeJS , GoLang and C++ are the languages I speak | Bug Fixer
I'm an avid programmer, passionate about code, design, startups and technology. Currently I am working at Amazon as Software Development Engineer 2. Before Amazon I was working for a healthcare startup named Practo where I single handedly created 5 microservices. In my free time I write Tech Articles, read, play games, participate in contests, conferences or hackathons, and write about what interests me in science at http://arpitbhayani.me I have created and currently maintaining lots of Open Source products/tools and libraries https://github.com/arpitbbhayani/flasksr https://github.com/arpitbbhayani/tripod https://github.com/arpitbbhayani/bucket-list I have been programming in Python for the last 8 years dealing in Web, Data Science, Maths, Business Applications, Automation Projects & ...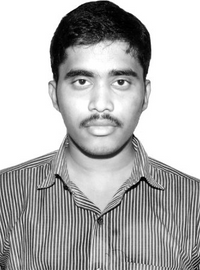 View Profile
Freelance Template developer in Puducherry, India
I've been in the web design and development industry for almost 6.5 years and I'm passionate about quality work done quickly and efficiently.
I'm Gobinath Mahalingam and I'm a Full stack web developer and an avid learner. I've been in the web design and development industry for almost 7 years and I'm passionate about quality work done quickly and efficiently. I create tools to improve workflow and help companies and developers learn emerging technologies to stay ahead of the curve.I specialize in web development technologies including HTML5, CSS, Javascript, LESS, SASS, jQuery, Bootstrap, Grunt, AngularJS, and more.
View Profile
Freelance Template developer in San Marcos, United States
Full Stack Development Expert with a heavy focus on clean code, quality environment and great user experience.
I spend quite a bit of my time helping new and existing companies streamline their processes in order to enhance user experience while keep costs to a minimum. Having spent the past twenty years working in the industry I have had a lot of experience with that does work, and what does not. I am a big fan of the Lean startup model and really enjoy helping startups get up and running as quickly and smoothly as possible.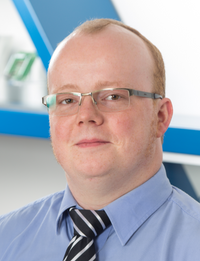 View Profile
Freelance Template developer in Chemnitz, Germany
C++ Expert with accepted boost library and expertise for low-level development.
- low-level C++ expert - boost contributor - embedded programming specialist - M.Sc. in electronical engineering - consultant @mw-sc
View Profile
Freelance Template developer in San Diego, United States
Senior Frontend Developer
In a nutshell, I use computer and interactive technologies to organize information, form the information into a usable interface, create or edit graphic elements or editorial content as needed, and deploy to the web. A project is either carried from conception to completion or specific parts are done in collaboration with others.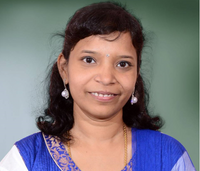 View Profile
Freelance Template developer in Bengaluru, India
Full Stack PHP /Angular js web developer
I am an experienced full stack developer 11 years in the field with consistent knowledge in developing web portals with expertise in all opensource of PHP like Wordpress , Opencart, Oscommerce, Shopify, Magento, Joomla and all frameworks of PHP - cake php , larvel, CodeIgniter, YII . I do also offer services in SEO, Malware removal, speed optimizations , Faster delivery and 24/7 communication are my greatest plus. I do have a team of 10 . 2 designers and 8 coders to support on large scale web developments
Are You a
Template
Developer?
Get paid while making an impact. Become a Codementor for the next wave of makers.
Apply Now