Find a mentor

Web Programming

Mobile App Programming

Programming Languages

Data Science /Engineering

Database /Operations

Others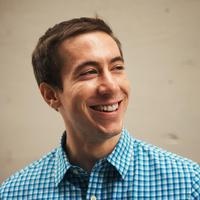 Trevor Elwell
I am the nerd you've been looking for.
$16.00
For every 15 minutes
Hey there! My name is Trevor and I'm here to help. About 6 years ago I began teaching myself HTML/CSS and haven't looked back. Since then I've been WordPress websites on a freelance basis for clients all around. I even took my skills to help build a startup (BrandYourself.com) where I've built hundreds of WordPress websites for our clients. As I dove deeper into WordPress, I learned about PHP and MySQL (which WordPress is built on). I began building apps using just these languages to solidify my understanding of them. From there, learning Javascript and jQuery to make my websites interactive and ensure that my clients had all the features they desired. My latest endeavor has been attending Viking Code School- an online bootcamp for coders to take their skills to the next level. The course teaches Ruby, Ruby on Rails, Javascript and jQuery (among others) and I have built countless apps over the last year using these languages. I'm happy to help wherever I can, and will be the first to tell you if the problem you need assistance with is something I'm not suited for; I'm not here to try and take your money. I AM here to gain valuable experience, read other people's code, and help the community through engagement. I'm looking forward to working with you!
Most of my experience in Ruby has happened through the Viking Code School (vikingcodeschool.com) where I am a student.
WordPress is built on MySQL so I was forced to learn this early.
I've built a ton of apps through the Viking Code School on RoR.
When I build a custom website for a freelance client I primarily use WordPress and Bootstrap to develop these sites. I've built hundreds of WordPress websites.
I helped start a company called BrandYourself.com which focuses on online reputation management, which is essentially SEO. I've helped hundreds of clients achieve better search results using the best SEO practices.
Average Rating
5.0
(1 rating)
Incredibly helpful. Would use again!